Cheeses along the Camino de Santiago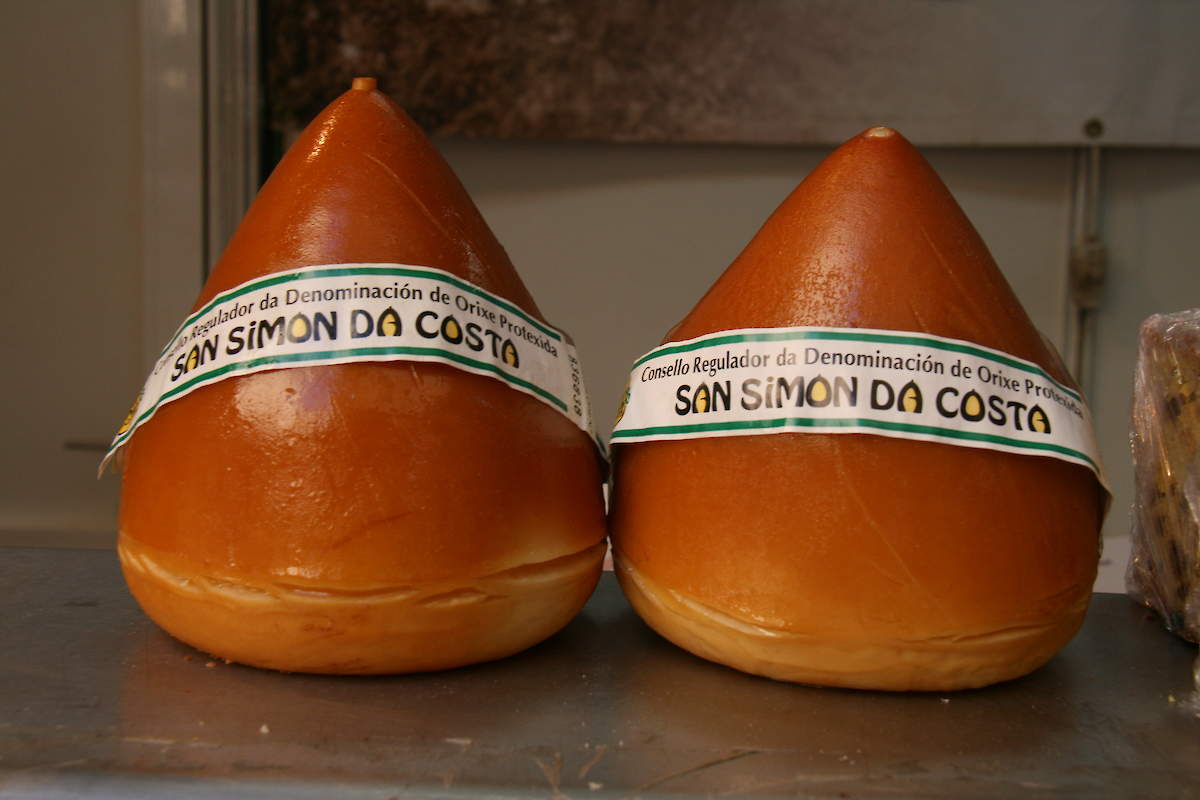 Cheeses along the Camino de Santiago
You find them all over the country in tiny towns and large cities, and they all vary depending on the milk, the land, the climate, etc. Along the Camino de Santiago, pilgrims can find a big variety. These are 4 of the cheeses most commonly found in the region of Galicia:
San Simón da Costa: A cow milk cheese matured for 45 days and then smoked with birch wood. The cheese with the shape of a pear has a smooth, hard and brown rind, but the inside is slightly firm with a creamy texture. It has a mild favor, a little bit spicy and aroma of birch.
Tetilla: A traditionally cheese made from the cow breed "rubia gallega", its name means nipple because of its distinctive shape. It's a very soft cheese with a thin yellow rind, mild flavor and is excellent melted.
Arzúa Ulloa: It's a handmade mild cheese cured for 15 days, with a yellow rind and a white interior. The texture is very smooth and creamy.
Cebreiro: This cheese looks like a chef's hat and it has been aged for 48 hours and matured for 2 months. It has a slightly dry and granular texture, and the taste is slightly acid but creamy. It's delicious because it melts in the mouth.
Did you like this article? Share it with your friends:
---