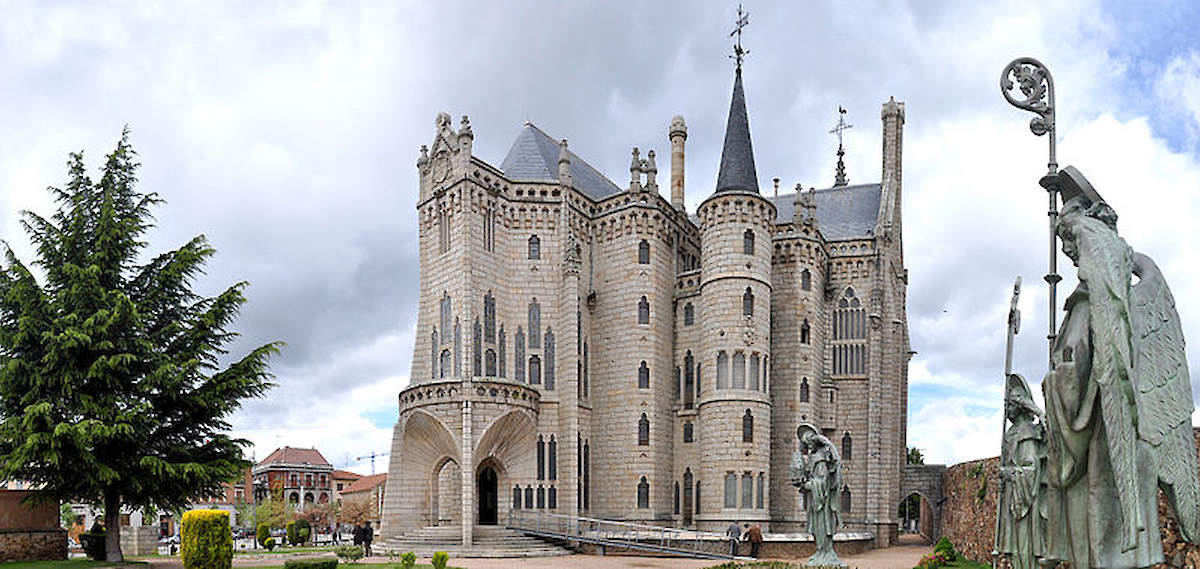 Gaudi and chocolate
After León, we continue our journey to discover a tiny town packed with history, culture, and a little bit of magic.
Astorga may be a small town, but it also just so happens to be the place where Hernan Cortes first brought cacao to Europe from Mexico. The town then had a rapidly growing chocolate industry for many years. In the 16th century, chocolate in Spain was served as a rich, bitter drink. Spaniards still prefer a richer taste, but with a little more sweetness now. One favorite is chocolate con churros that all visitors should try. There is now a museum dedicated entirely to chocolate, "Museo del Chocolate," conveniently located near several delicious chocolate shops in town. For one euro, visitors get a guided tour and chocolate tasting!
Continuing down the road from the chocolate museum, there's even more hidden history as Palacio Espiscopal de Gaudi, a stunning fairytale structure next to a large cathedral, lies in the center of town. Although many think of Barcelona when they hear the Gaudi name and as one of only three Gaudi buildings outside of Catalonia, this beautiful, gothic-style castle stands out even more in such a quaint town.
Inside of Palacio de Gaudi is a museum dedicated to the Pilgrimage, "Museo de los Caminos." The museum ranges on four floors of the castle and includes a vast collection of Roman artifacts and coins, contemporary paintings, medieval sculpture, Gothic tombs, silver crosses, and a chapel with spectacular murals and stained glass.
Discovering pieces of history along the Way is one of the many delights the Camino presents to its travelers. Next stop – Ponferada!
Did you like this article? Share it with your friends:
---