Laurie Duperier's Camino diary: For the love of wine and friendship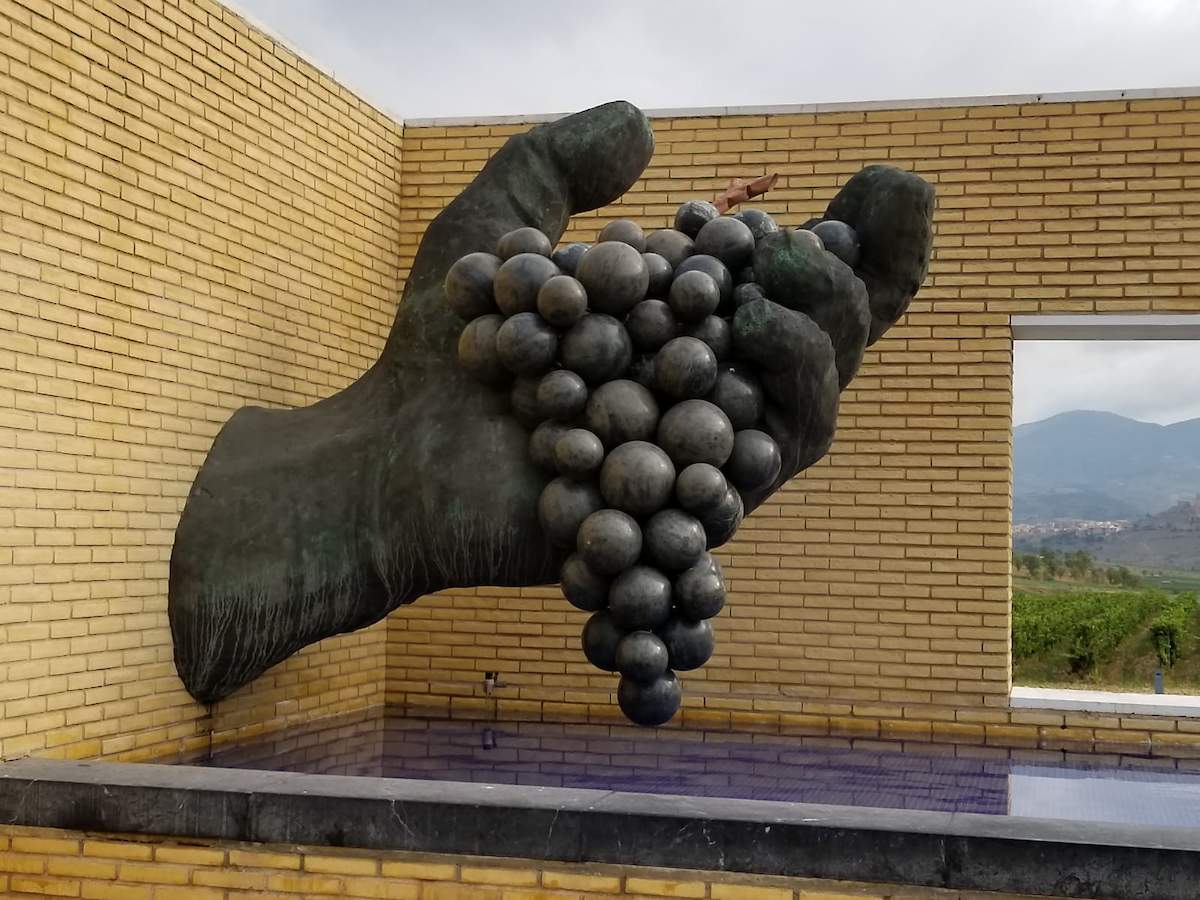 Laurie Duperier's Camino diary: For the love of wine and friendship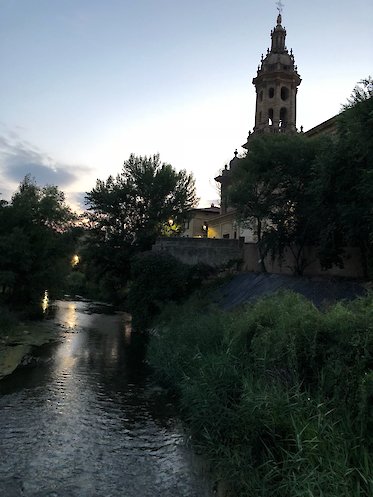 I confess. I love wine. Juan Carlos loves wine. Most of our pilgrims love wine. So on this leg of the Camino we drive to the heart of La Rioja, spend two nights in the beautiful village of Cuzcaritta de Rio Tiron, and take a day off from walking so that we can tour the best wine museum in the world – Vivanco.
So first, Cuzacarrita. A gorgeous quaint village that this time of year bustles with Spaniards on vacation, but the rest of the year claims 550 inhabitants. It has a for real castle, immaculate gardens, a 900 year old hermitage and a gorgeous river that cuts through town. And the most charming place to stay called Teatrisso. It is nowhere near the Camino. We just make the effort to come because it is worth it!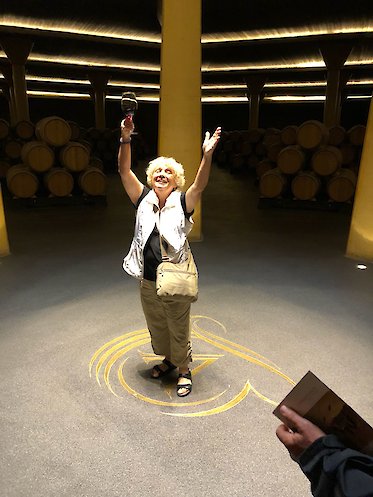 The Vivanco winery and museum is something to behold. It is a working winery, producing 1 million bottles of estate bottled wine from its 30,000 hectares. But the fermentation room and aging rooms look like museums themselves. Who has a skylight in a wine cellar? Vivanco does! Who has about 100 perfect columns to decorate a giant hectagonal underground aging room? Vivanco.
Oh, and an amazing collection of wine artifacts from Egypt to Rome to the present, and an exquisite art collection to match. There is nothing in Napa that even comes close to this. And our friend Candido Pazos did the beautiful sculpture for the fountain that marks the entrance!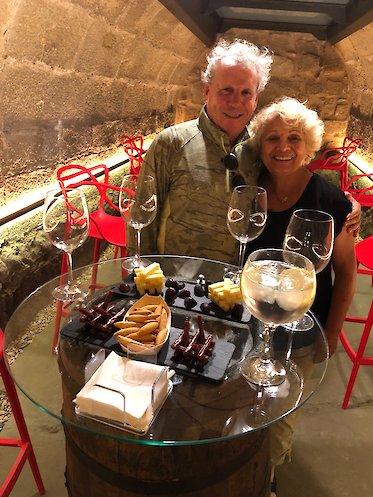 The best part of the day was not being immersed in great wine tasting and seeing what the love of wine and technology can bring together, although that was great. It was a great conversation with our tour guide about how an identical bottle of wine can taste magnificent in a restaurant with good friends and then taste completely different if you open it at home alone. She is right!
So much goes in to our experiences of things. Including walking the Camino. Walking with good friends or dear family magnifies the beauty and warmth that surrounds you. Sharing beautiful things with people you love is a privilege. It is one of many reasons we welcome all our pilgrims as family to the Camino.
Walking alone can also be amazing too. In the quiet you can notice all the scents, hear birds, and see details that you might be distracted from if you are talking to someone. I sometimes notice things for the first time when I am alone even if they have been there for years.
There is no right way to walk the Camino. Whether you walk it once or 10 times, alone or with others, it will be different. It is like that bottle of wine. What you smell and taste depends a lot on the particular circumstances you find yourself in when you "drink" it. Except unlike wine, I have never had a bad Camino. It is never too soon or too late to taste it. It is always at its peak!
Did you like this article? Share it with your friends:
---