Rediscovering joy in 2021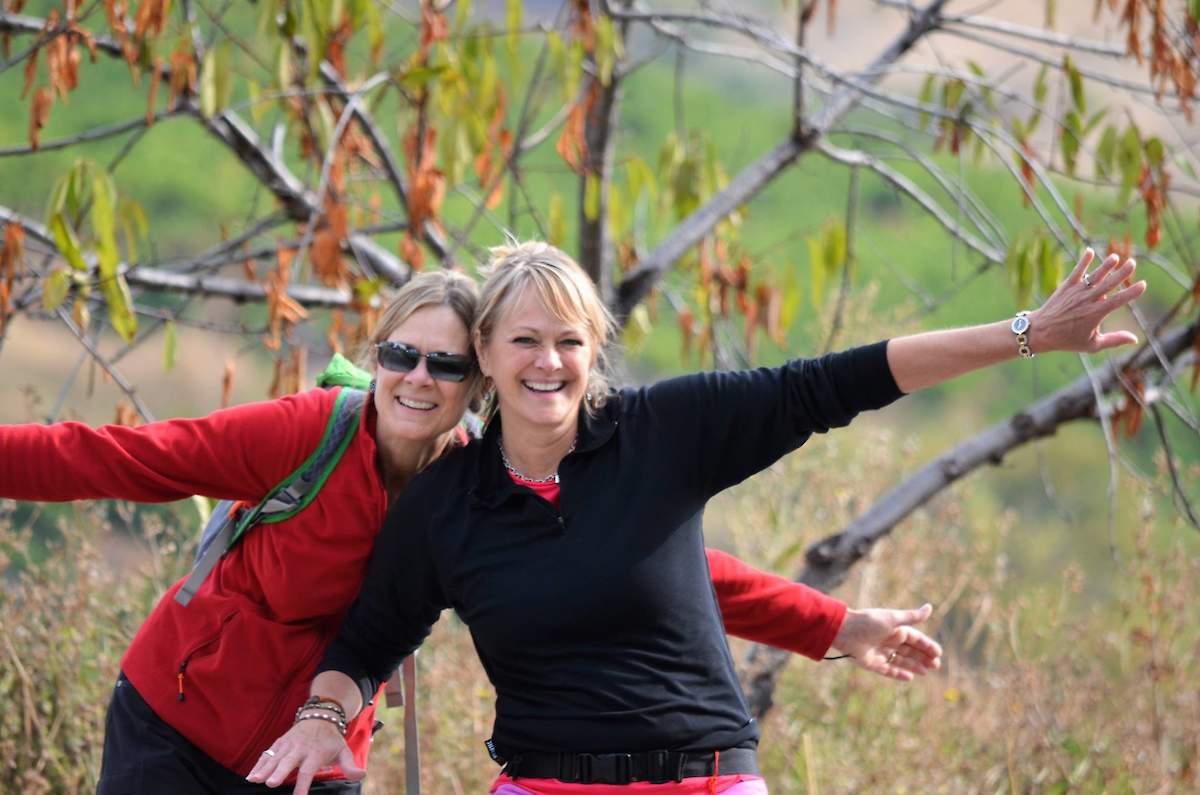 Rediscovering joy in 2021
I sometimes feel that 2020 would not have been believable if it had been a science fiction movie, or even a pandemic movie. It exceeded any notion of what we thought reality could be. But we lived it. Endured it.
Tragically, an unimaginable number of us did not survive it. The individual and collective grief seems too big to even grasp much less to process. Many continue to struggle to work, to eat, and to be with their families – especially the elderly who have been so isolated. Those who suffer from depression, anxiety, or addiction have had it even harder. Even if you are lucky enough to not have suffered financially or physically, there has been little to rejoice about – particularly in the USA where we seem to fighting each other as much as the virus.
The coming year brings new hope. Today the COVID vaccine is being rolled out in the US. The new year is around the corner. Heck, we even have the first "Star of Bethlehem" in 800 years appearing in the night sky on December 21st!
My hope is that we will all embrace a new start. Wherever you are, let's take care of each other the way pilgrims always do. Look out for your fellow man. Wear your mask. Get vaccinated when it is your turn. Be kind for no reason other than to be kind. Lend a hand to a person who is struggling. Our fellow travelers on this road have been through a lot and are weary. Let's metaphorically embrace each other and begin 2021 with a toast to our grit and determination and the infinite capacity of humans to survive, heal, love, and experience JOY.
Not everyone who hasn't already walked the Camino associates the journey with joy. You always hear about the weather, the blisters, the long days, the emotional and spiritual transformations. Yet joy is always there for the taking in every journey. The joy of a shady spot on a hot day. The joy of a fellow pilgrim appearing for a chat just when you had something on your mind. The joy of a shared meal and a glass of wine to celebrate the physical and spiritual milestones of the day. Joy is lurking everywhere!!
We invite you to join Authentic Journeys in 2021 for what will surely be one of the most meaningful and joyful trips of your life. The chance to walk the Camino after all that has been in 2020 – and all that awaits us on the other side – is a gift you give yourself and your loved ones. I think it will be one of the most important times to walk and reflect. We all likely have many burdens to lay down at the Cruz de Ferro. We need time and space to reimagine and create a future for ourselves as individuals, families, friends, and as a species. We offer you the chance to do that while minimizing the physical challenges (we have a private bus meeting us throughout the day) and providing the best food, wine, and accommodations along The Way. I can tell you from experience that physical suffering is not a necessary part of the Camino for everyone, including me. In fact, the absence of suffering can make it even better because you can really just be and think without distraction. Let's face it, most of us do not long for more challenges and difficulty in 2021. It is a time to reflect and to rejoice the coming of better days that are within our power to create!
Authentic Journeys offers you a Camino experience with the maximum amount of joy and safety: small groups, COVID precautions and adherence to the health guidelines, rapid COVID testing, the opportunity to connect with others outdoors where it is safe but exposure only to our group for meals, beautiful private hotel rooms, and all the amenities people expect from us in terms of luggage service, first class guides, fabulous food, and a private bus. If you can walk with us in 2021, we are offering you a $500 discount for a new registration on any scheduled trip with availability if you book by January 3rd. If you would rather walk with your friends and family, you can pick your dates and we will organize a private tour for you at any time.
We wish you heartfelt good health, joy, and happiness in the coming days and year. Together, we can help each other rise up and find our joy again. We hope to see you on the path in 2021.
Did you like this article? Share it with your friends:
---