Spain's Celtic connection along the Camino de Santiago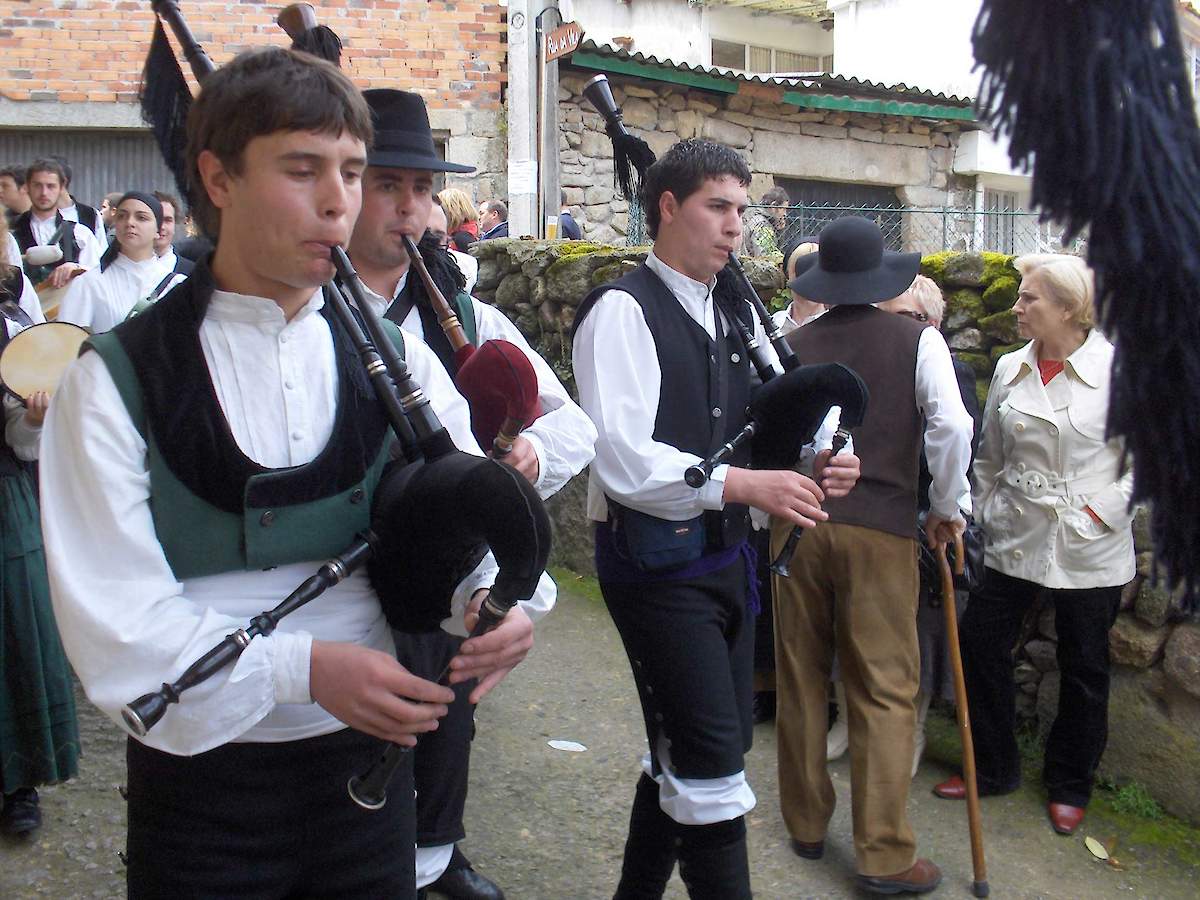 Spain's Celtic connection along the Camino de Santiago
While many associate Celtic culture and history with Ireland, Scotland, and other regions in north-western Europe, roots of Celtic origin also exist strongly in the Galicia region of Spain, considered by many to be the seventh Celtic nation. Galicia is a major part of our walk along the Camino de Santiago, and its Celtic roots are tangible in culture, architecture, and other historical influences throughout the region.
How do these Celtic roots manifest along The Way?
Over 1,000 years ago, a Celtic group called the Gallaeci settled north of the Duoro river in modern-day Galicia. From the Iron Age until the Middle Ages, inhabitants lived in fortified villages called hillforts, and some of these ancient houses are still present in the mountains of Galicia. Additionally, in A Coruña, a port city in the northern part of Galicia, seven stone totems called the Family of Menhirs were installed by artist Manolo Paz as a tribute to the region's Celtic heritage.
Centuries ago, it is believed that a Celtic bishop named Priscillian was born in the region of Santiago and maintained some of his traditional Pagan Celtic beliefs along with his Christian faith, some of which included water devotion and connection to the stars.
Many of the cultural traditions and rituals of the region also find themselves connected to Celtic history. If you think you hear bagpipes during your journey on the Camino, you are not mistaken. This popular Celtic instrument is also prevalent in Galicia. Spanish musicians from the area have even participated in Celtic music festivals like the Breton Festival Interceltique de Lorient. The nightlife in Galicia also has Celtic influence. The queimada, "burn," is a cocktail made with Galician augardente, sugar, lemon, cinnamon, and coffee beans. The phrase also refers to an accompanying ritual of musicians who chant spells and beat tambourines in order to cast away evil spirits by flaming the alcohol and giving magical powers to participants. (We can organize a queimada ceremony in Santiago, if you'd like to participate, let us know.)
When you join us on a tour of the Camino de Santiago, keep an eye out for signs of Celtic traditions throughout Galicia!
Did you like this article? Share it with your friends:
---