The many ways of the Camino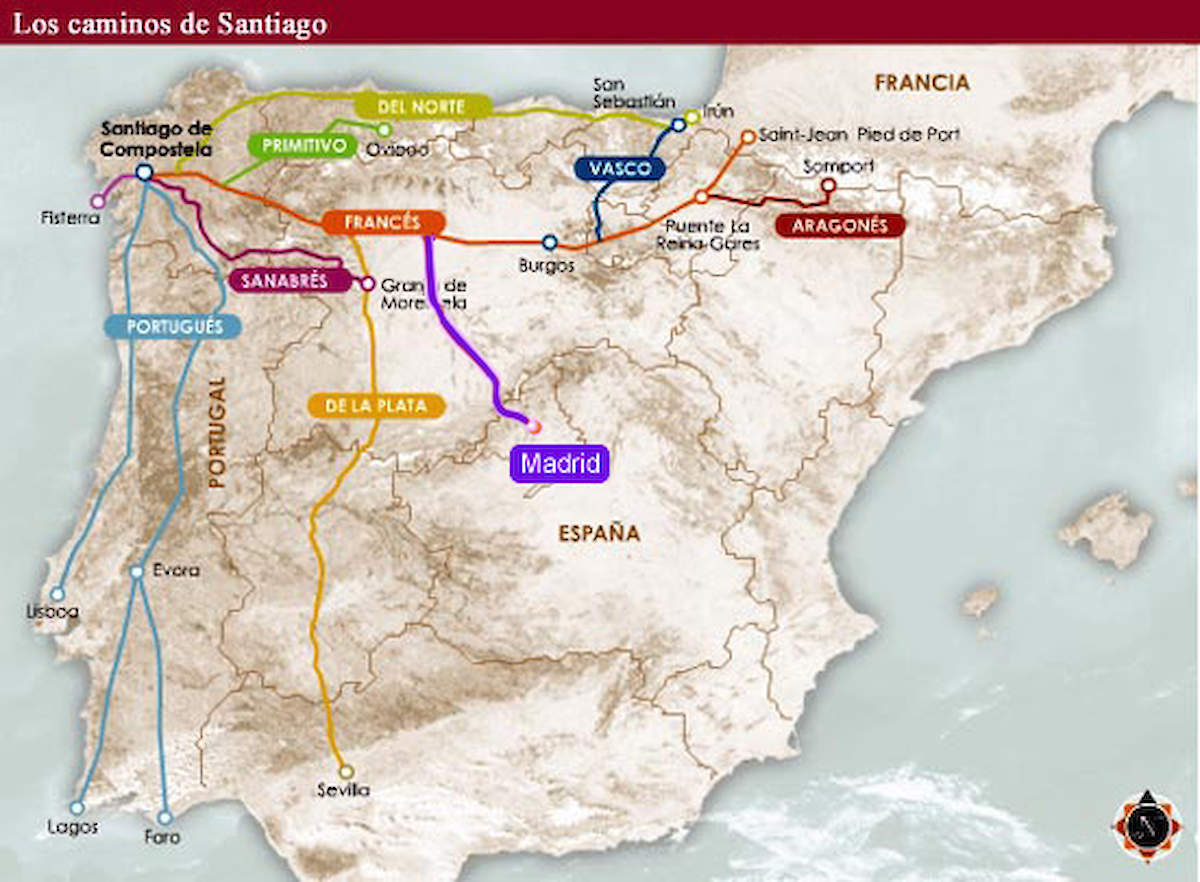 The many ways of the Camino
Congratulations to the Camino de Santiago! Since 1993, the Way of Saint James has been recognized as a World Heritage Site by UNESCO. And last week, it received the same honor again. How is this possible?
Well, the Way of Saint James has been an integral part of European history since the Middle Ages, and has contributed to the cultural and spiritual heritage of all Europeans for centuries. The Way of Saint James is a single concept, yet not a single route. The most important and popular trail is the French Camino, where almost all the European Caminos eventually converge to cross Spain. And this is the one that was recognized by UNESCO in 1993.
Now, 1,500 kms more of the Camino has been added to the World Heritage Site list, all of them inside Spain and all ending in Santiago:
The Camino del Norte, which follows the north coast of the country
The primitive Camino, which starts in Oviedo, the capital of Asturias
The inland Camino trail, running from the Basque Country and La Rioja
The Liebana route, which starts in the Monasterio de Santo Toribio in Cantabria
Just as there is no "one" route, there is no "one" way to walk the Camino. Some pilgrims travel as backpackers and stay in group hostels called refugios. Others travel by bike or by horse.
As you know, we offer a unique way to experience the Camino: walking the most beautiful parts of the route off the asphalt and without carrying a backpack. We add extra comfort with luxury accommodations, along with one of Spain´s finest but little known attractions – its extraordinary food.
Remember that we also do customized tours, for as many or as few people as you like, walking whichever part of the Camino you desire. You just need to tell us when and where you want to walk and we will be delighted to provide you the best the Camino can offer.
Did you like this article? Share it with your friends:
---