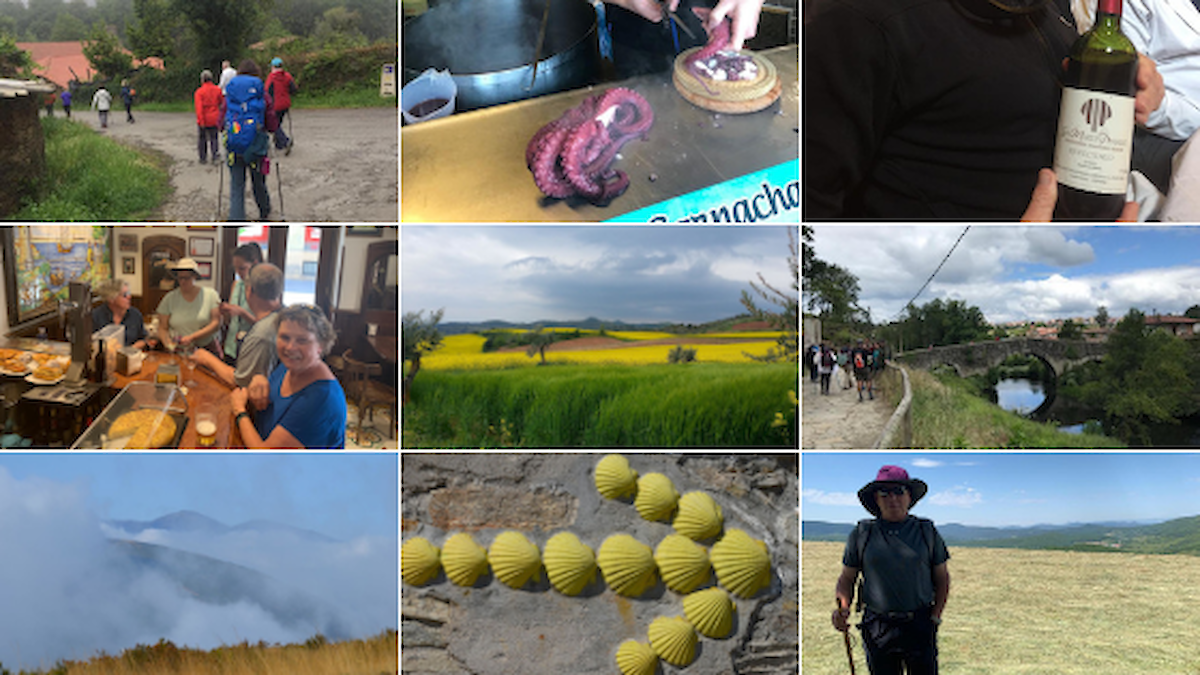 Top 10 Spanish phrases
We thought you'd like to know some key Spanish phrases to use on the Camino. So here are our Top 10.
First and most important is '¡Buen camino!' meaning 'Have a good walk!'
A key phrase you'll want to say often on the Camino is '¡Delicioso!' meaning 'Delicious'. It's frequently used about food such as this delicioso pulpo (octopus).
There are some phrases you will find absolutely indispensable on the Camino like 'vino blanco' (white wine) and 'vino tinto' (red wine). Our CEO Juan Carlos is always keen to give advice on what's best to try too!
After a hard day's walk on the Camino there is one expression you will want to know: 'Una cerveza por favor.' (A beer please.)
'¡Que bonita!' (How pretty!) is a phrase you're likely to want to say at least once a day on the Camino, especially as it's often used when looking at the countryside.
You're likely to meet pilgrims from all over the world on the Camino, so you will want to be able to say 'Mucho gusto' (Nice to meet you).
When you set out each morning on the Camino you'll want to greet the new day with a cheery '¡Buenos días!' (Good morning!)
At some point on the Camino the going may get tough and you'll wonder '¿Cuántos días más a Santiago de Compostella?' (How many more days to Santiago de Compostella?) We'll be on hand to encourage you!
Lunch is normally at the end of the day's walk on the Camino. After eating a fabulous lunch, you may well want to have a well-earned 'siesta' (nap).
Last but not least in our list is '¡gracias!' (Thanks!). And our CEO Juan Carlos Duperier says gracias to all of you who have joined us over the years on our walking tours on the Camino and beyond as it's you who make it such a pleasure that we keep on walking. Come join us again!
Did you like this article? Share it with your friends:
---