What does it mean to be a pilgrim in 2020?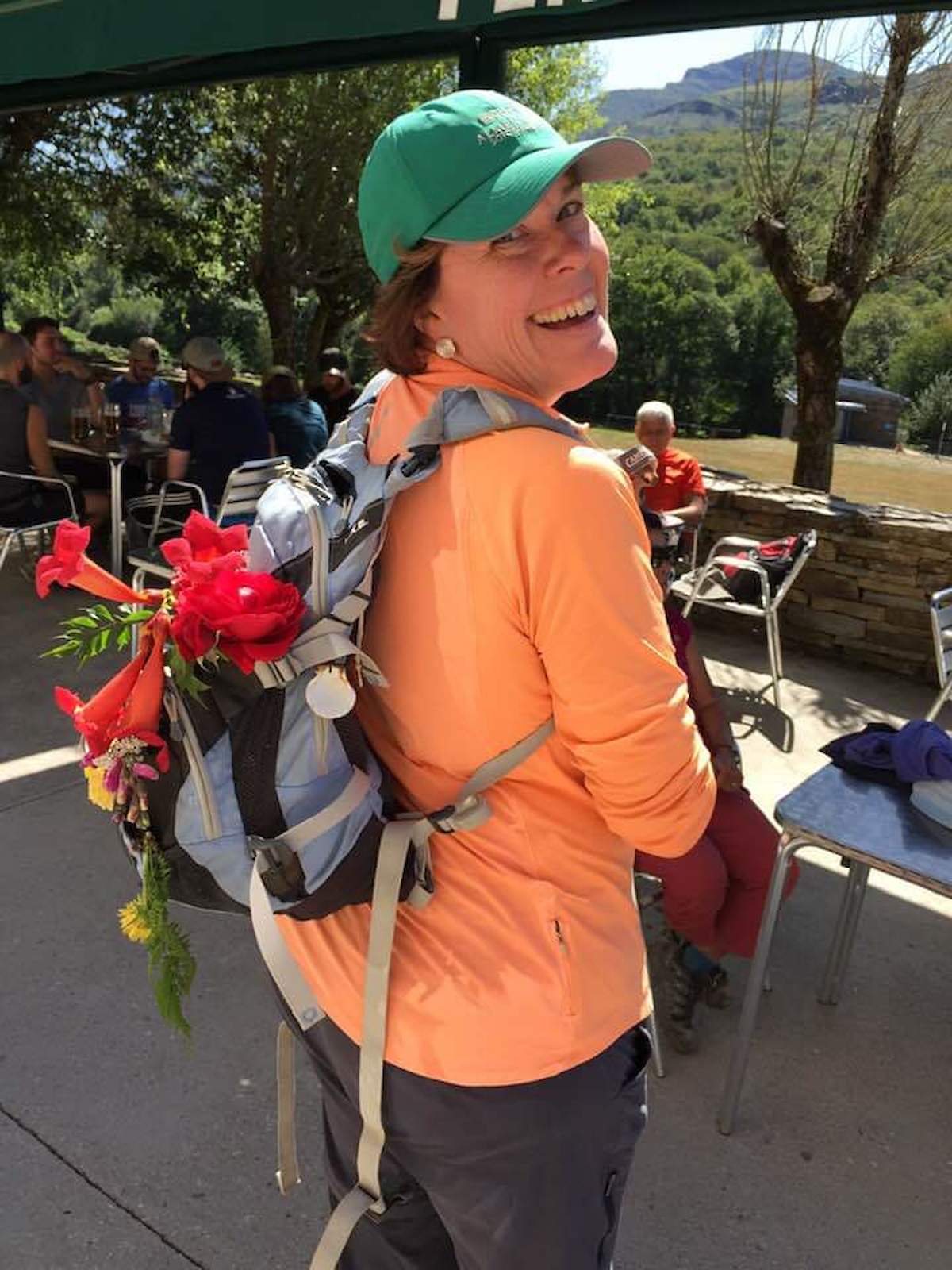 What does it mean to be a pilgrim in 2020?
After 20 years of walking the Camino de Santiago, I must confess I don't think I have previously explored fully what it means to be a pilgrim. This year, with at least half of our tours canceled due to the pandemic, I have had occasion to really think about it. I realize that everyone will have their own ideas, but I wanted to define for myself what it means to be a pilgrim. To be on a pilgrimage. I particularly wanted to ponder it in a world that came to a screeching halt due to the coronavirus. Can you be a pilgrim and never leave your house or your town? I think you can. Here is why.
To get started, I did a very 2020 thing. I asked Google: What does it mean to be a pilgrim? Here is a sample of what I got.
A pilgrim (from the Latin peregrinus) is a traveler (literally one who has come from afar) who is on a journey to a holy place. Typically, this is a physical journey (often on foot) to some place of special significance to the adherent of a particular religious belief system.
Pilgrimages frequently involve a journey or search of moral or spiritual significance. Typically, it is a journey to a shrine or other location of importance to a person's beliefs and faith, although sometimes it can be a metaphorical journey into someone's own beliefs.
Notice how physical travel is "typically" or "frequently" involved, but both of these sources recognize that physical travel is not an actual requirement to be a pilgrim.
I found an interesting article by Lacy Clark Elman, who has a website devoted to the subject of pilgrimage. She lays out the three elements she believes are necessary for a pilgrimage. "Pilgrimage is a sacred journey, you don't necessarily have to leave home to live like a pilgrim, either. Any pilgrimage—whether at home or abroad—simply requires these three things:
A JOURNEY The reason pilgrimage is such a powerful experience is because it involves leaving behind what is comfortable and known in pursuit of transformation. This might be a physical journey to another country or landscape, but it could also be one of the many journeys we experience in everyday life, whether in relationships, faith, vocation, and beyond. While these journeys happen all the time, they begin to shift when we claim them as significant and begin to approach each step of the journey with curiosity and intention, just as a pilgrim would do on a journey abroad.
ENGAGEMENT WITH THE TRUE SELF Whether a pilgrimage at home or abroad, each journey is a quest, each quest begins with a question, and each question is sourced deep within the soul. For a pilgrimage to be transformative, it has to be a journey of listening deeply, following the pilgrim's compass of intuition, and facing the obstacles of the ego, temptation, and the false self so that the True Self—who you are in God's image—can be revealed.
SACRED ENCOUNTER In the practice of pilgrimage, the pursuit of the Divine is at the beginning, middle, and end of the journey and everywhere in between. It's what fuels any pilgrimage, and when it comes to transformation, it's the alchemy that turns what's rudimentary into gold. While the spiritual nature of the pilgrimage might be subtle or overt, one thing is certain for the pilgrim at home or abroad—it's the Sacred Guide who leads the journey each step of the way."
For quite some time, I have rejected the notion that one must walk the Camino in a particular way in order to be a "true pilgrim". That suffering and blisters and physical torment are required. I have walked it most every way imaginable in the last 23 years, sometimes with a heaping helping of suffering, sometimes self-inflicted, and sometimes with virtually no suffering at all. My journeys have been 10 to 20 mile days, refugios to pensions to luxury hotels, bocadillos to fine wine, sometimes going to Santiago and sometimes not, sometimes walking mostly by myself and sometimes walking in a group, sometimes having only five days to walk and sometimes many more, sometimes carrying my pack and sometimes putting it on transport. EVERY trip was meaningful. EVERY trip was an internal journey as well as physical one and was what I made of it – and what Santiago had in store for me.
Now, in 2020, I have taken my thinking a step further. While waiting for my coffee to brew one morning about three weeks ago, I thought, "Even if there are no Camino trips in Spain, why can't I walk a virtual Camino? Why can't I walk, transport myself to the Camino (or anywhere), join other people, and lead and be lead on a sacred journey?" I know someone who did that. Phil Volker. He literally constructed a path on his land and walked the Camino in his heart and his mind long before he put boots on the ground in Spain. If he could do that, I could do that. WE could do that.
So, about two weeks ago, Duperier's Authentic Journeys partnered with our friend, filmmaker Annie O'Neil, who produced and directed the documentary Phil's Camino, to create the Virtual Camino. We were up and running in about five days, and in only 10 days or so, we have grown to a group of 2,200 pilgrims and counting. We are virtually walking our way from St. Jean Pied de Port to Santiago, sharing a journey together while walking in or near our homes. We are only about one third of the way to Santiago. If you haven't joined us, it's not too late! You will find love, determination, humor, inspiration, connection, and beauty. We could all use that right now.
We hope to see you on the Virtual Camino now, and hopefully in Spain at some time in the near future. Remember, the Camino has survived for over a thousand years, through war, famine, and disease. It will wait for you. We will wait for you. And when we are all able, we would love to show you our way of immersing ourselves in the Camino and the rich culture of Spain.
Please take care of yourselves and your family. Hold them close. Be well. Stay strong.
With love from all of us at Duperier's Authentic Journeys.
Did you like this article? Share it with your friends:
---