During Duperier's Authentic Journeys Camino tour, you will enjoy your own unique cultural and spiritual experience beginning in the beautiful city of León and ending in spectacular Santiago de Compostela.
You will see the most interesting and inspirational sites that the route has to offer while staying in the most comfortable, accommodating hotels. This trip qualifies for the Compostelana.
French Camino: León to Santiago

3,695 €*

Luxury walking tour in 11 days / 10 nights

* Price per person in 2021 for a double occupancy (approx. $4,363)

Extra days

Single supplement

Single room for the whole tour (10 nights):
Single room for the optional first day in Madrid:
Single room for the optional last day in Finisterre:
Itinerary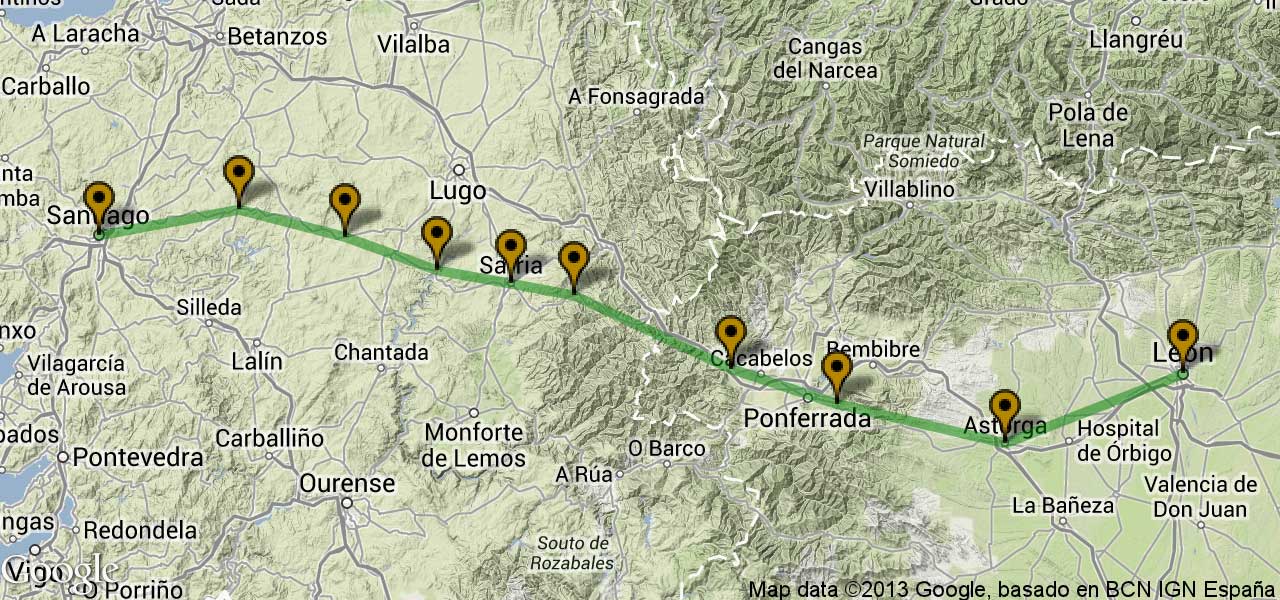 Madrid (optional) → León → Astorga → Molinaseca → Villafranca del Bierzo → Triacastela → Sarria → Portomarin → Palas de Rei → Arzua → Santiago de Compostela → Finisterre (optional)
Last 3rd of the Camino: 200 miles (320 kms)
Walking distance: 76 miles (123 kms)
Dates
2021 Tours
May 3–May 13, 2021
May 17–May 27, 2021
May 31–June 10, 2021
September 6–September 16, 2021
September 20–September 30, 2021
These dates don't fit your schedule? Wish you could make your own itinerary? You can! Learn how you can design your own tour now.
Learn more about us Testimonials Why choose us Photo gallery