We are a small family-owned company founded on our love of the Camino and gratitude for all that it has brought to our lives. We want to share with others all the possibilities that the Camino offers.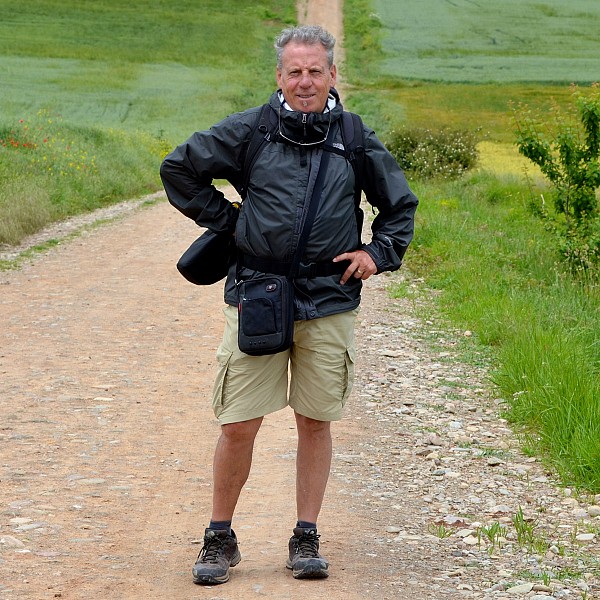 Juan Carlos Duperier
I was born in Madrid and lived there most of my life. After meeting my wife, Laurie, in 1995, I began traveling extensively outside Spain. I have lived in the United States, Hong Kong and Switzerland and traveled all over Europe and Asia. However, my heart always resides in Spain. I love the people, the culture, the language, and the extraordinary diversity of the food and wine that it offers. And I would love to share that with you.
I was a professional soccer player in Spain and coached both in Spain and America for most of my life.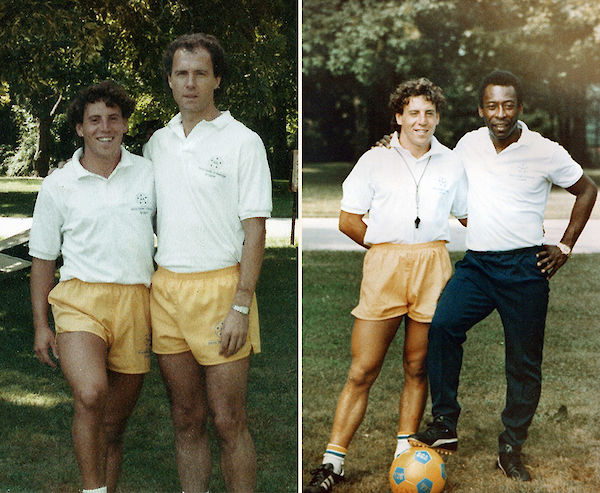 I made time to walk the Camino year after year during the off-season for almost 20 years, and I led others on many on those journeys. On one of those trips to the Camino, I reflected on all the joy the Path has brought to Laurie and me, and decided that I wanted to share that joy with others. The idea to start Authentic Journeys was born on the Camino, on the path near the town of Najera to be exact! And it feels that every experience in my life –from coaching teams to leading soccer tours to Spain to walking the Camino to traveling the world in style– has led me to this moment where I can now take you on a fabulous journey on the Camino de Santiago like no one else can.
While I originally walked with my pack on my back and stayed at the government run refugios with dozens of other pilgrims, as I got older I came to appreciate the creature comforts that have sprung up along the Path in recent years. Through personal experience, we have found the most charming and exquisite hotels nestled along the Path, as well as extraordinary restaurants with authentic Spanish cuisine from the region in which we are walking. And recently, some fabulous wineries have opened their doors, as well, in regions not necessarily well-known for their win outside of Spain. As importantly, we have met the amazing people who work in the towns on the Path and who take pleasure in making the life of a pilgrim more comfortable and meaningful.
As a Spaniard and devoted traveler of the Camino, I would like to help you experience not only the Camino, but Spain itself at its purest and most authentic.
Learn more about what motivated me to start Duperier's Authentic Journeys, and what a fulfilling experience it has proven to be, in this interview with Hélène Stelian.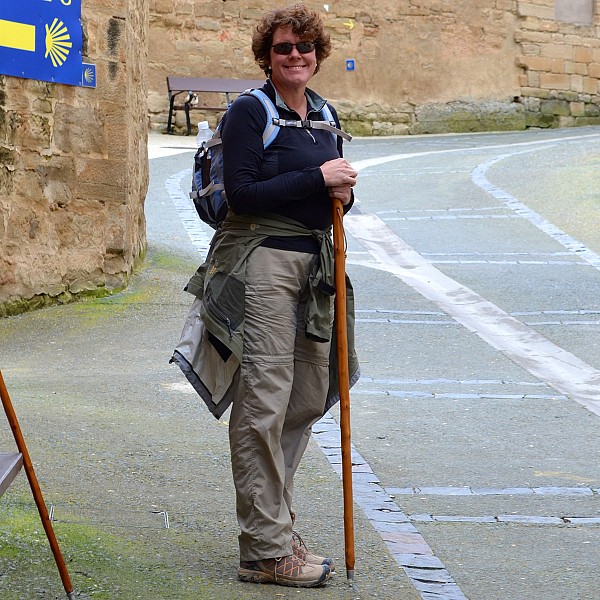 Laurie Plessala Duperier
I was born in Texas, but have called Washington, D.C. "home" for many of the past 20 years. I was a business lawyer for most of that time, both at large law firms and as Vice-President and Associate General Counsel of a Fortune 10 company. It is the latter that gave me the chance to live in Hong Kong and Switzerland and travel the world over with Juan Carlos and our dogs.
I met Juan Carlos when I was on vacation in Spain, at a little tavern called the Mesón de la Guitarra in Madrid. On the night we met, he spoke to me about the Camino de Santiago because he had just recently returned from walking. I confess I had never heard of the Camino, but upon listening to him speak of it, vowed that I would walk it one day.
I have since walked countless times with Juan Carlos. I have walked after quitting one job and before starting another to clear my head. I have walked to figure out if I wanted to leave my career as a lawyer for a very new and different endeavor –doing water therapy for elderly dogs to help keep them strong and improve their quality of life. (I did make the leap, by the way!) I have walked to grieve the loss of each of my beloved dogs and left their ashes along the Path. And I walked to work up the nerve to publish my book, The Endless Path. I have also walked for no real purpose other than to enjoy the beauty of Spain with friends, and laugh and chat for days as we made our way across the country. Each and every trip has been different. Each has been rewarding in its own way. And each journey has provided beautiful and unexpected moments.
I walk on some of the tours, but not all. But having walked with Juan Carlos over the years, I can tell you that you could not be in better hands. Nor could you walk with someone more knowledgeable, personable and fun. He will take care of you the way he has taken care of me on every journey.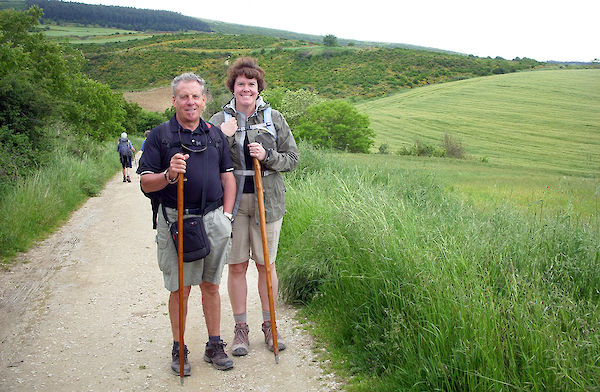 Our goal is to support you in your journey, whatever that might be. We take care of everything so that you are free to just walk, to be, and to experience the Camino in the way that feels right to you. We hope that you will join us on one of our trips. It would be an honor for us to walk with you on your journey.

Juan Carlos and Laurie, founders of Duperier's Authentic Journeys