Join us on an extraordinary walking tour of the Camino de Santiago and enjoy the best of the food, wine, accommodations and culture of Spain on this magical path.
Over the centuries, people have walked by the millions from all over Europe to make their way to Santiago de Compostela, where it is believed that St. James is buried. Then, as now, they followed the well-trod path through some of Spain's most beautiful terrain.
The Camino has something for everyone. It may bring you laughter. It may bring you strength. It may bring you new friendships. It may bring you a newfound appreciation for the beauty of nature. And almost always, it brings you what you need, even if you don't know that you need it.
Juan Carlos is funny, knowledgeable and a fantastic guide.

Alexandra Genova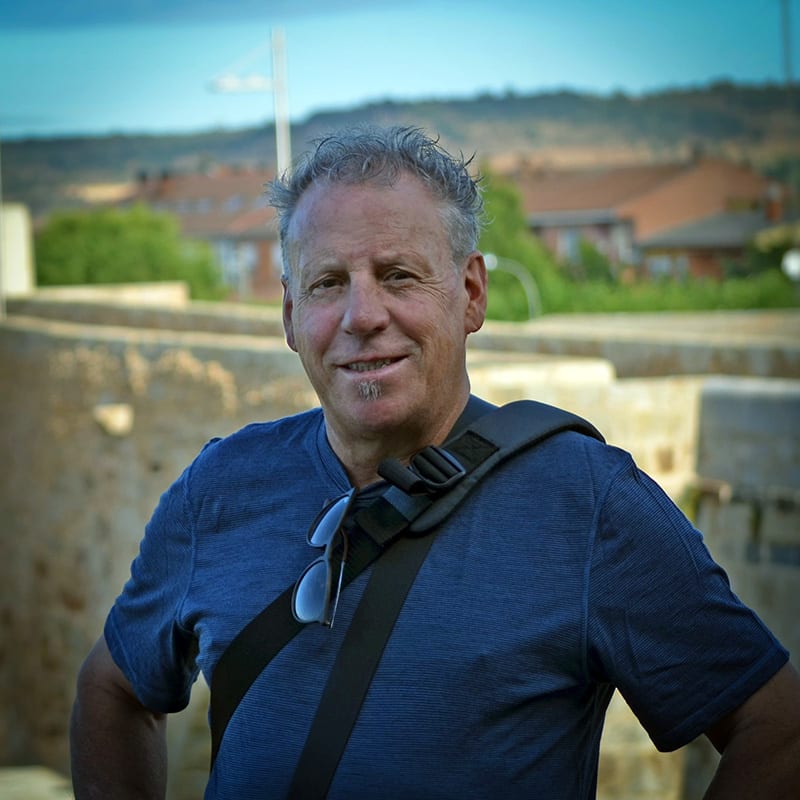 Wow! What a wonderful experience! I had the trip of a lifetime!

Michael Goodin
Our goal is to support you in your journey, whatever that might be. We take care of everything so that you are free to just walk, to be, and to experience the Way of Saint James in the way that feels right to you.
---
News
You know you are in #SantiagodeCompostela when you hear the sound of the Galician bagpipes #MyCamino #Camino #Spain #Galicia #travel #vacation #StJamesWay #CaminodeSantiago #walk #walkingtour #pilgrim #pilgrimage #hike #nature #luxury #gastronomy #food #wine #music #WalkinSpain https://t.co/3BWakkh664
Next Tuesday is #CaminoTuesday Theme: 'Architectural Wonders' so please dig out your photos! #MyCamino #caminodesantiago #Camino #travel twitter.com/AnneEBailey1/s…
Follow us on Twitter
Newsletter
Subscribe to our monthly newsletter to receive tour updates and our latest news in your inbox.
Sign up for our newsletter
Blog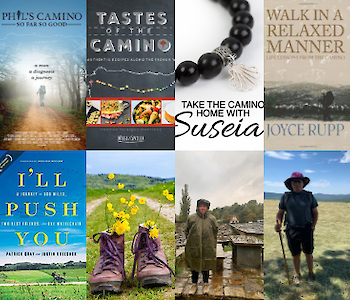 We have some ideas for Camino-related stocking fillers to celebrate the 12 days of Christmas and beyond.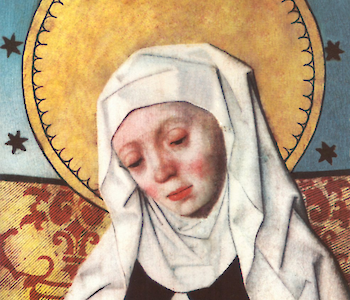 In 2018, 164,836 women traveled the Camino de Santiago. In fact, there were more female pilgrims (50.35%) on the road than men. At Duperier's Authentic Journeys we have lots of women on our tours who come alone, looking for safety, support, and a lovely group of people to walk with. They follow a tradition stretching back to medieval times, when women traveled to Santiago de Compostela, usually by horse rather than on foot. We spoke to Dr. Anne E. Bailey of the Faculty of History, University of Oxford about the history of female pilgrims on the Camino.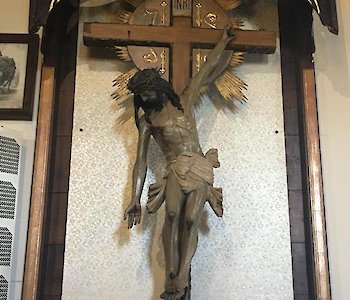 Pilgrims visiting Melide wonder why this crux has shows Christ with his arm hanging down. Is he pointing the way towards Santiago? We look at the possibilities.
More on our blog
Specialty tours
Exclusive Educational Program + Walking Tour
Learn about the history, art and culture of the Way of St. James at the University of Santiago de Compostela, then complete the experience by joining us on a walking tour.
Learn more about our educational program and walking tour
Customized tours
Are you travelling as a group and wish you could make your own itinerary? You can! Let us help you design your own tour.