Join us on an extraordinary walking tour of the Camino de Santiago and enjoy the best of the food, wine, accommodations and culture of Spain on this magical path.
Over the centuries, people have walked by the millions from all over Europe to make their way to Santiago de Compostela, where it is believed that St. James is buried. Then, as now, they followed the well-trod path through some of Spain's most beautiful terrain.
The Camino has something for everyone. It may bring you laughter. It may bring you strength. It may bring you new friendships. It may bring you a newfound appreciation for the beauty of nature. And almost always, it brings you what you need, even if you don't know that you need it.
Juan Carlos is funny, knowledgeable and a fantastic guide.

Alexandra Genova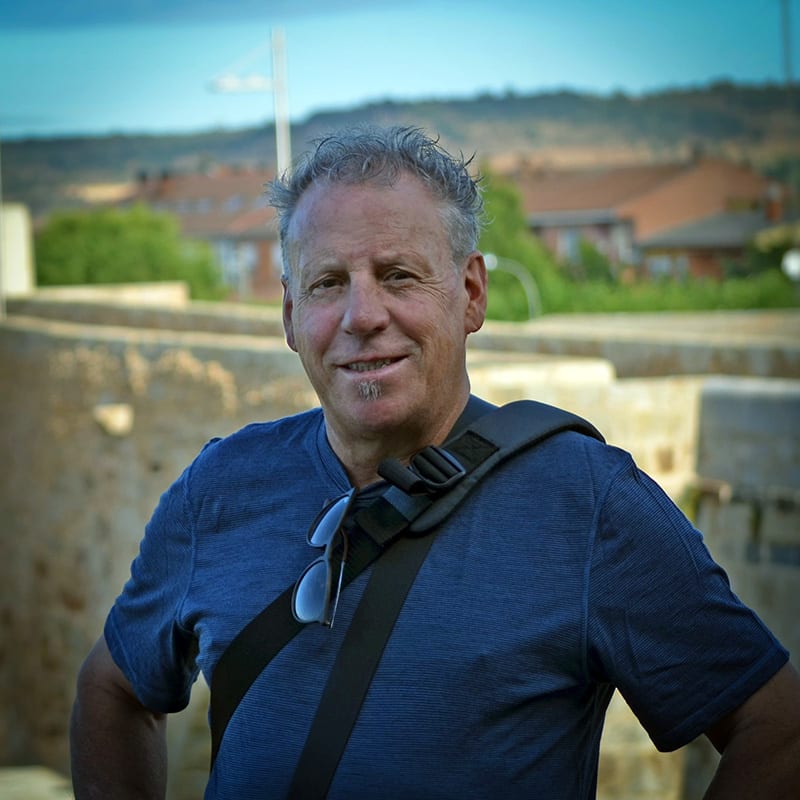 Wow! What a wonderful experience! I had the trip of a lifetime!

Michael Goodin
Our goal is to support you in your journey, whatever that might be. We take care of everything so that you are free to just walk, to be, and to experience the Way of Saint James in the way that feels right to you.
---
News
Queen Mathilde of Belgium walked the Camino in 2019. She, her husband King Philippe and their children Crown Princess Elisabeth, Prince Gabriel, Prince Emmanuel and Princess Eléonore undertake their pilgrimage annually during Holy Week newmyroyals.com/2019/04/belgia…
Irish politician Mary McAleese walked the Camino in 2009 when she was still President of Ireland. She walked 112 km from Sarria, Galicia to Santiago de Compostela with her husband Martin and some friends. She has also walked parts of it in France and Italy farodevigo.es/galicia/2009/0…
Jenna Bush Hager, daughter of former president George W Bush, walked the Camino in 2004. She was accompanied by friends and security guards. The then 22 year old walked the Camino to celebrate graduating from the University of Austin in Texas news.bbc.co.uk/2/hi/europe/37…
Follow us on Twitter
The Vancouver Sun features the Camino de Santiago as one of "The top 5 places to visit in 2020", and Duperier's Authentic Journeys is the recommended option!
Newsletter
Subscribe to our monthly newsletter to receive tour updates and our latest news in your inbox.
Sign up for our newsletter
Blog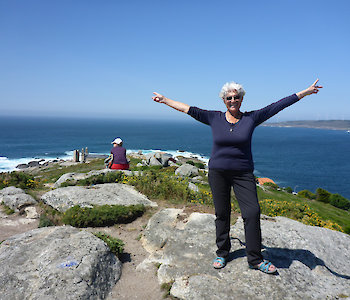 Claude Tranchant found a career as an author after walking the Camino after she left her burdens on the Way.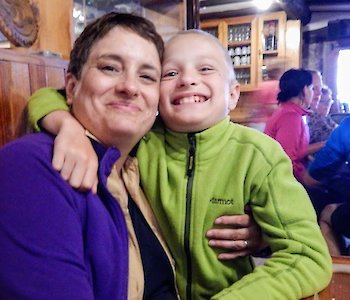 Photographer and storyteller Lisa Morales and her son Thomas are veterans of many Camino de Santiago routes. She tells us how the Camino changed her.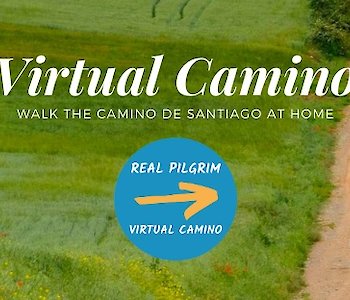 At a moment when so many are struggling and in need of community, we decided to lead a Virtual Camino to awaken the pilgrim spirit in all of us.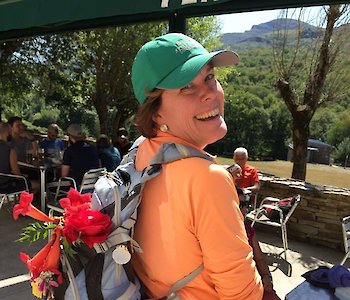 After 20 years of walking the Camino de Santiago, I must confess I don't think I have previously explored fully what it means to be a pilgrim. This year, with at least half of our tours canceled due to the pandemic, I have had occasion to really think about it.
More on our blog
Specialty tours
Virtual Camino Tour
New Virtual Camino​ is a Facebook group that we have created to take you on a virtual journey of the Camino de Santiago during the coronavirus pandemic. Join our 3,000+ members as we explore each day a section of the 500-mile pilgrimage route.
Customized Tours
Are you travelling as a group and wish you could make your own itinerary? You can! Let us help you design your own tour.
Learn more about our customized tours
Nature, Culinary and Cultural Tour of Andalusia
Join us on a nature, culinary and cultural tour of the region of Andalusia, one of the most visited and most famous parts of Spain. Upcoming dates: September 29–October 9, 2020 and April 10-20, 2021.