My Camino: Rhonda & Ron Schlupp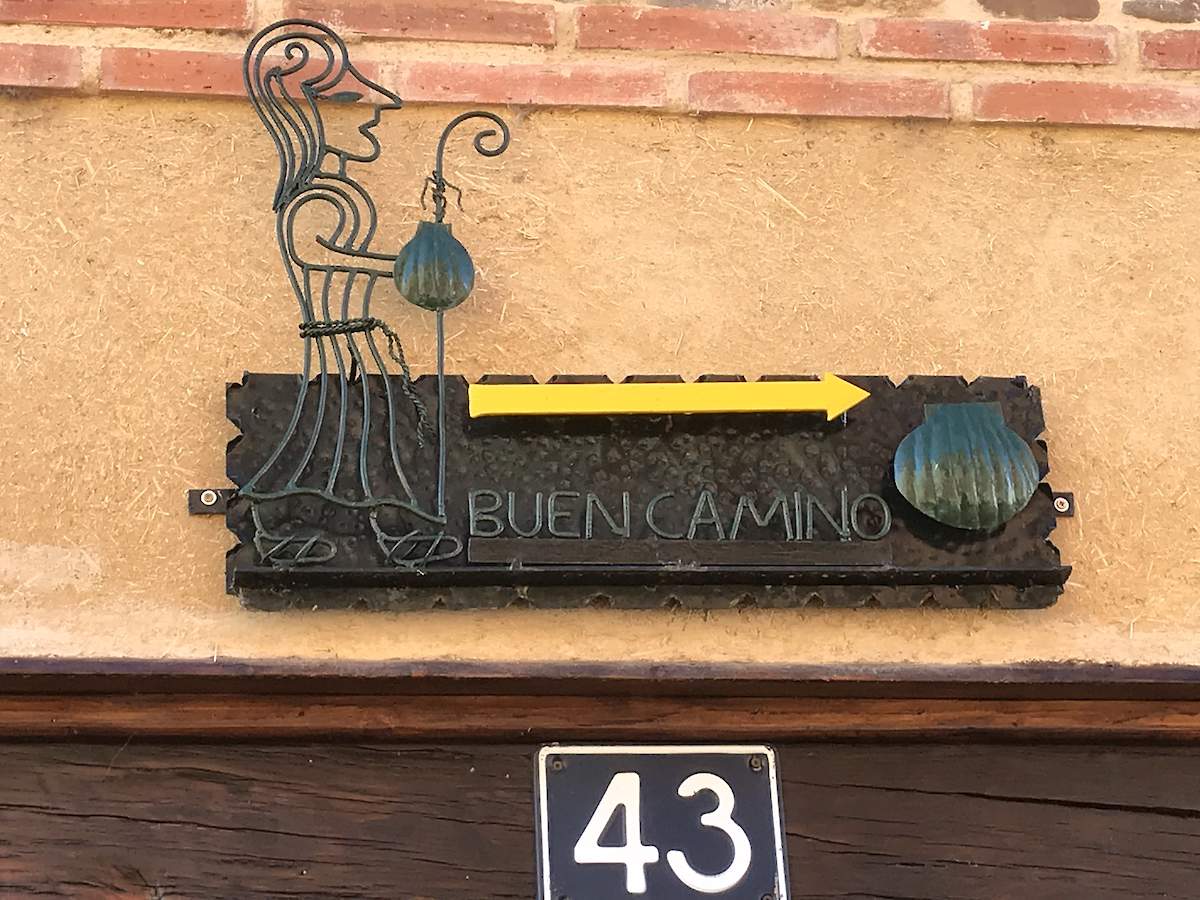 My Camino: Rhonda & Ron Schlupp
Inspired by a film and friends, Rhonda and Ron Schlupp, decided to walk the Camino with Duperier's Authentic Journeys. They share the highlights of their walking tour with us.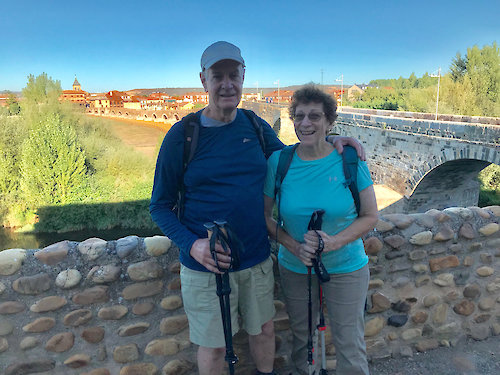 Name of pilgrims: Rhonda & Ron Schlupp
Ages: 68 and 74
Occupation: Retired
Where are you from?
Seattle area
Section of Camino completed and when?
Léon to Santiago de Compostela, September 2019.
Why did you decide to walk the Camino?
We liked the movie 'The Way' and friends, Al and Suzanne, wanted to go with Patricia (Schultz, author of the travel book '1000 Places to See Before You Die').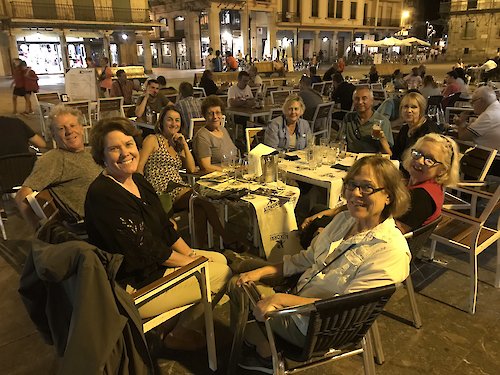 What was your highlight?
The whole trip was great. We needed the exercise, loved the food and wine and the great accommodations and enjoyed the other pilgrims and the personalities of Juan Carlos, Laurie, Belen, and Javie really added to the trip.
Has the experience changed you in anyway?
More likely to do another one, talking to my sister about the Pyrenees part of the Camino maybe next June.
What was your best meal?
We loved the seafood especially the octopus, bread, and the wines.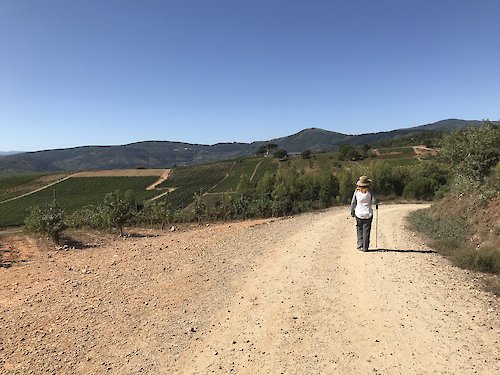 Why should someone walk with Duperier's Authentic Journeys?
It was the most thoughtfully arranged tour, with very interesting accommodations, incredible food, exercise and massage support, meeting interesting owners of various establishments and great bus support when needed. I can't imagine it being any better. When we started, I couldn't see how we could eat at 9 pm but we were so busy doing and seeing things that it worked perfectly.
Did you like this article? Share it with your friends:
---