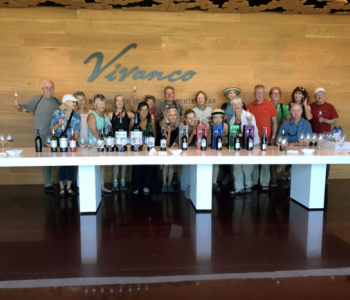 Each stage of the Camino de Santiago has its own idiosyncrasies, and pilgrims learn about them along with the culture, history, gastronomy and art.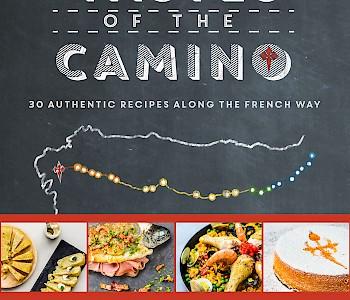 I first walked the Camino de Santiago from St. Jean Pied de Port to Santiago in 2011. In the midst of my planning, a friend suggested I write about my Camino experience. While appealing, I knew that many personal accounts of the Camino had already been published. If I were to undertake the laborious process of writing a book, I wanted to be sure that it would be different from what already existed.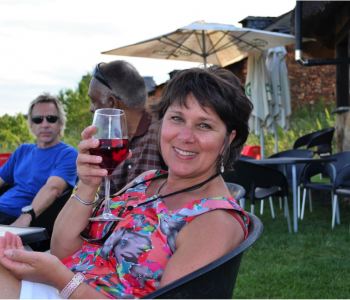 Since time immemorial and due to its close connection to monasteries, the Camino de Santiago has always provided an incredible enological experience. Many of the grape vines in the winery regions that we cross during the Camino were brought to the Iberian Peninsula by old pilgrims. This is why much of the wine production areas around those monasteries were born in the mythic and magic hands of the Camino.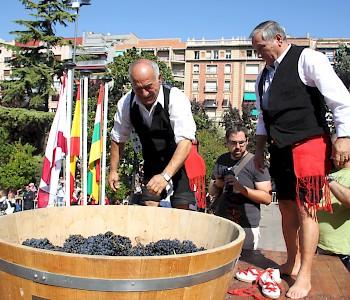 With Duperier's Authentic Journeys, we promise to provide the best food and wine that Spain has to offer. Which is why we're excited to include our new tour from Roncesvalles to Burgos in late August that will pass through the vineyards of La Rioja when grapes are reaching their peak for harvest.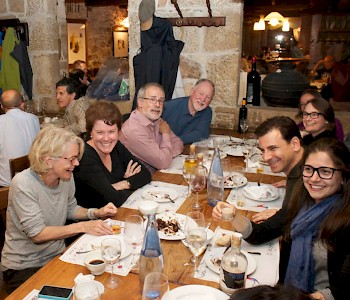 We found over the years that many of our pilgrims come not knowing what to expect from Spanish food – what does it taste like?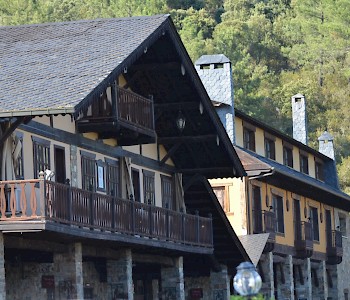 Walking the Camino de Santiago with us includes a variety of experiences to give you a sensational journey through Spain. We have selected not only the most beautiful walks on the path to Santiago, but also the best food, wine and accommodations. These three ingredients come together beautifully at the Palacio de Canedo.
---