Wine and hospitality at the Palacio de Canedo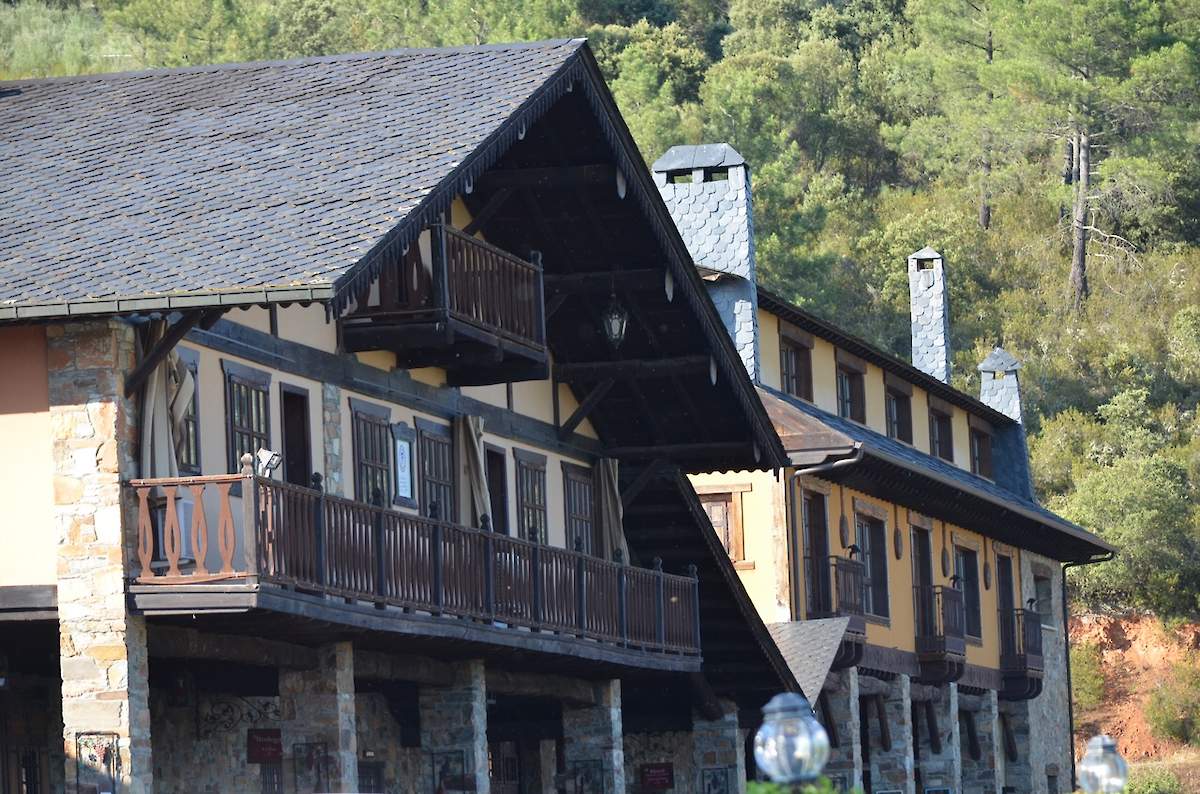 Wine and hospitality at the Palacio de Canedo
Walking the Camino de Santiago with Duperier's Authentic Journeys includes a variety of experiences to give you a sensational journey through Spain. We have selected not only the most beautiful walks on the path to Santiago, but also the best food, wine and accommodations. These three ingredients come together beautifully at the Palacio de Canedo, one of our regular stops on the tour.
The Palacio is an 18th century palace made out of stone and wood, surrounded by vineyards. This incredible hotel is located in the small village of Canedo, and has several individually styled rooms, parquet floors and unique decorative details inspired by the building's heritage. Every aspect of the Palacio is beautiful, and was chosen with loving care.
The owner is Jose Luis Prada, also known as Prada a Tope (his company name), who bought this abandoned and run down palace in 1998 to provide employment for his town. He restored it and transformed it into a unique hotel with an exquisite restaurant where you taste the best products of the region, such as pequillo peppers and cherries, as well as the wine bottled there. The Palace has its own vineyard, as well as a huge bodega with 500,000 liters of wine, that we tour in the early evening. In fact, every Christmas, the hotel builds a Christmas tree made out of 1,500 wine bottles. The vineyard has Godello and other grapes unique to the Bierzo region, and Senor Prada created his own delicious version of sparkling wine called "Xamprada" (pronounced like "champagne" but with "prada" at the end instead).
One of our favorite moments in each tour is seeing our pilgrims' faces light up when they step through the doors of the Palace and take in its beauty. It is one of the many reasons that walking with Authentic Journeys is an unforgettable experience.
Did you like this article? Share it with your friends:
---