My Camino: Patricia Schultz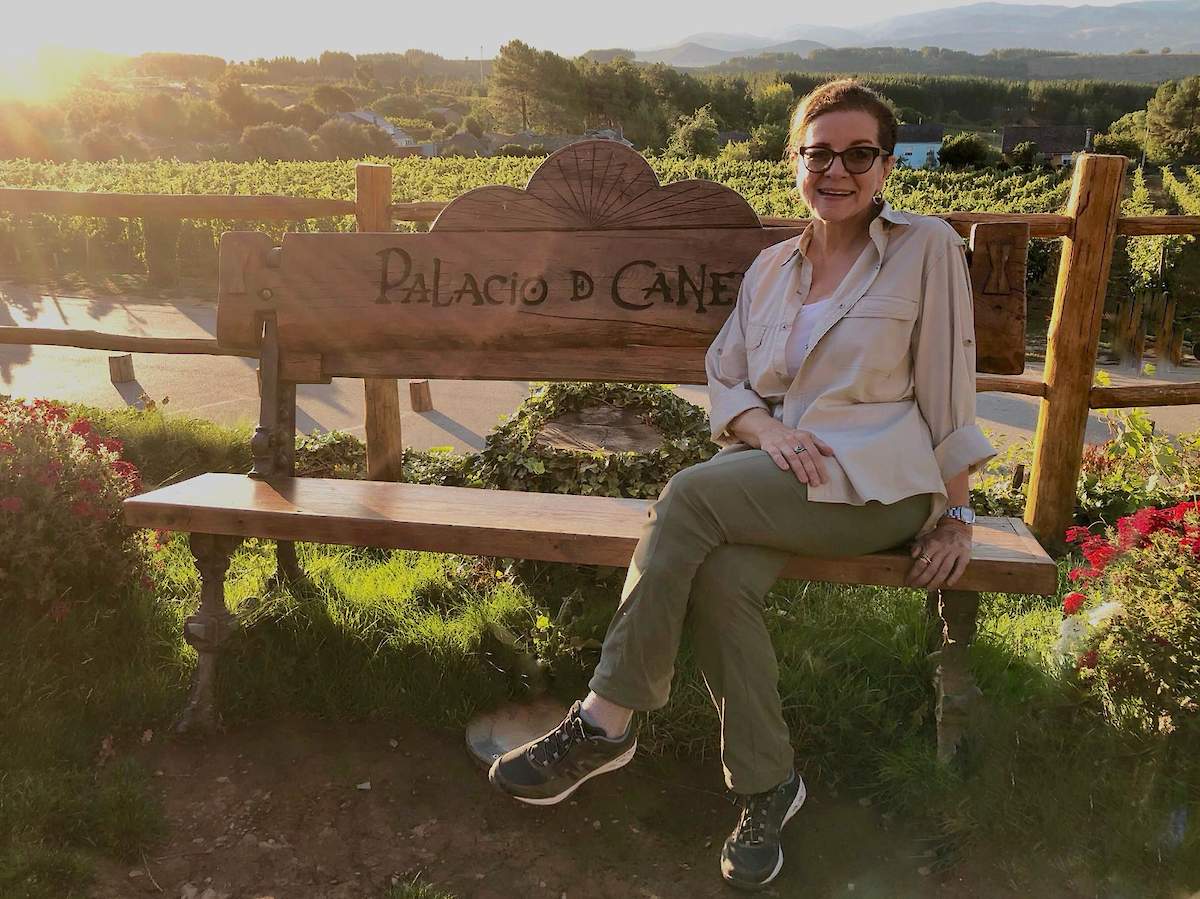 My Camino: Patricia Schultz
We had the pleasure of walking with Patricia Schultz, author of the phenomenally successful travel book 1000 Places to See Before You Die (now available in Deluxe Edition) on the León to Santiago de Compostela leg of the Camino. Here, Patricia shares her thoughts on her experience with us.
Name of pilgrim: Patricia Schultz
Where are you from?
1000 Places To See before You Die
Section of Camino completed and when?
León to Santiago, September 2019
Why did you decide to walk the Camino?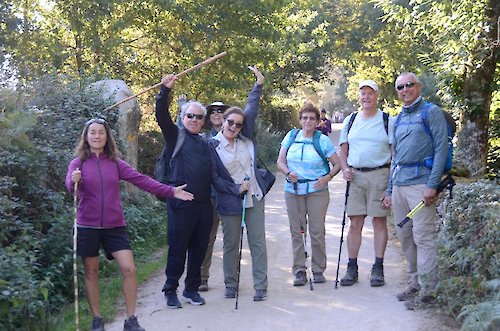 We each had our own personal reasons. Mine was a desire to slow down and take some time out for myself - in the company of good friends. I wanted to be immersed in history and nature in a country that I loved, known for being welcoming and friendly. I was curious to experience this pilgrimage that for centuries had drawn people from all over Europe - and today from every corner of the globe. The Camino is physically demanding and as the years passed (I first heard about it in the 1990s), I was aware that it was something that I needed to do sooner rather than later!
What was your highlight?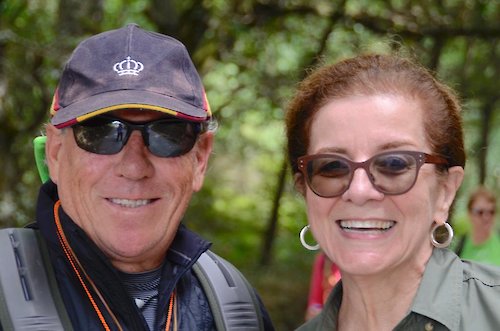 The entire experience was one big highlight: sharing the Way with Juan Carlos and our group but also with those we met along the way; the family-like camaraderie over meals or on the bus; the sense of accomplishment when hitting the daily goal of 10 (9, 7, etc) miles; the scenery that was constantly changing - from undulating hills of wheat to forest-clad mountains and long shady tunnels created by ancient trees; chance encounters with welcoming locals - or the errant cow, rooster or sheep; the deliciousness and abundance of the food and wine, oh my! We had been assured that we could experience the Camino however we wanted - and we did: we walked alone or with others; we could amble and stop for a visit at a medieval chapel or strike off at an exhilarating pace and be the first one to reach the day's end point relaxing with a cold beer as the others straggled in. We had each come with our own expectations, and I - for one - felt they were surpassed!
Has the experience changed you in anyway?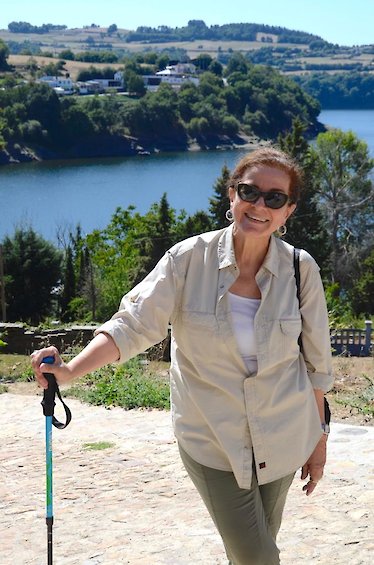 On a physical level, I no longer give a second thought to walking 4 miles to an appointment! With every step the Camino reminded us of something we tend to ignore - that our knees have expiration dates! We all arose to the challenge, but this was no walk in the park and is something I encourage others to move to the top of their Bucket List! There is no time like…right now. On a more personal level, I found myself living more in the moment - stopping to take in every beautiful vista, to consider those who had traveled before me on this very path, each with a different story and need to be answered. And to be grateful that I was able to physically manage the 100-plus kilometres. And for those of us who couldn't - where the path was steep or the sun was hot - there was our trusty blue bus and dear Javier our driver who awaited. And for that we thanked St. James as well!
What was your best meal?
The standout memory of our introduction to northern Spanish gastronomy is one big, glorious, delicious extravaganza. Careful thought went into creating Duperier's culinary itinerary that emphasized quality and variety enjoyed in restaurants that ranged from urban to country, and rustic to elegant - one special for the setting, another for the menu. Everything was just-picked (or just-caught) fresh, entrees always included regional specialties, desserts were scrumptious - and the choice of both red and white Spanish wines impressed even the most demanding among us.
Why should someone walk with Duperier's Authentic Journeys?
Much has been written about the Camino, but how to be guaranteed of the best possible experience still remains a mystery for many. Juan Carlos and Laurie Duperier know the Camino about as well as anyone possibly can. Every last detail and nuance had been researched, confirmed and finessed so that their guests can focus on the pilgrimage - and not distances, logistics and glitches. Everyone hopes that their Camino is a once-in-a-lifetime experience, and the Duperiers helped make it that, and more.
You can follow Patricia on Facebook, Twitter, and Instagram. She will be doing a '1000 Places' newsletter dedicated to the Camino experience. You can sign up for the monthly newsletter and blog here. Patricia is also on tour with her new book 1000 Places to See Before You Die Deluxe Edition through December 2019.
Did you like this article? Share it with your friends:
---