Meet Duperier's Authentic Journey's staff!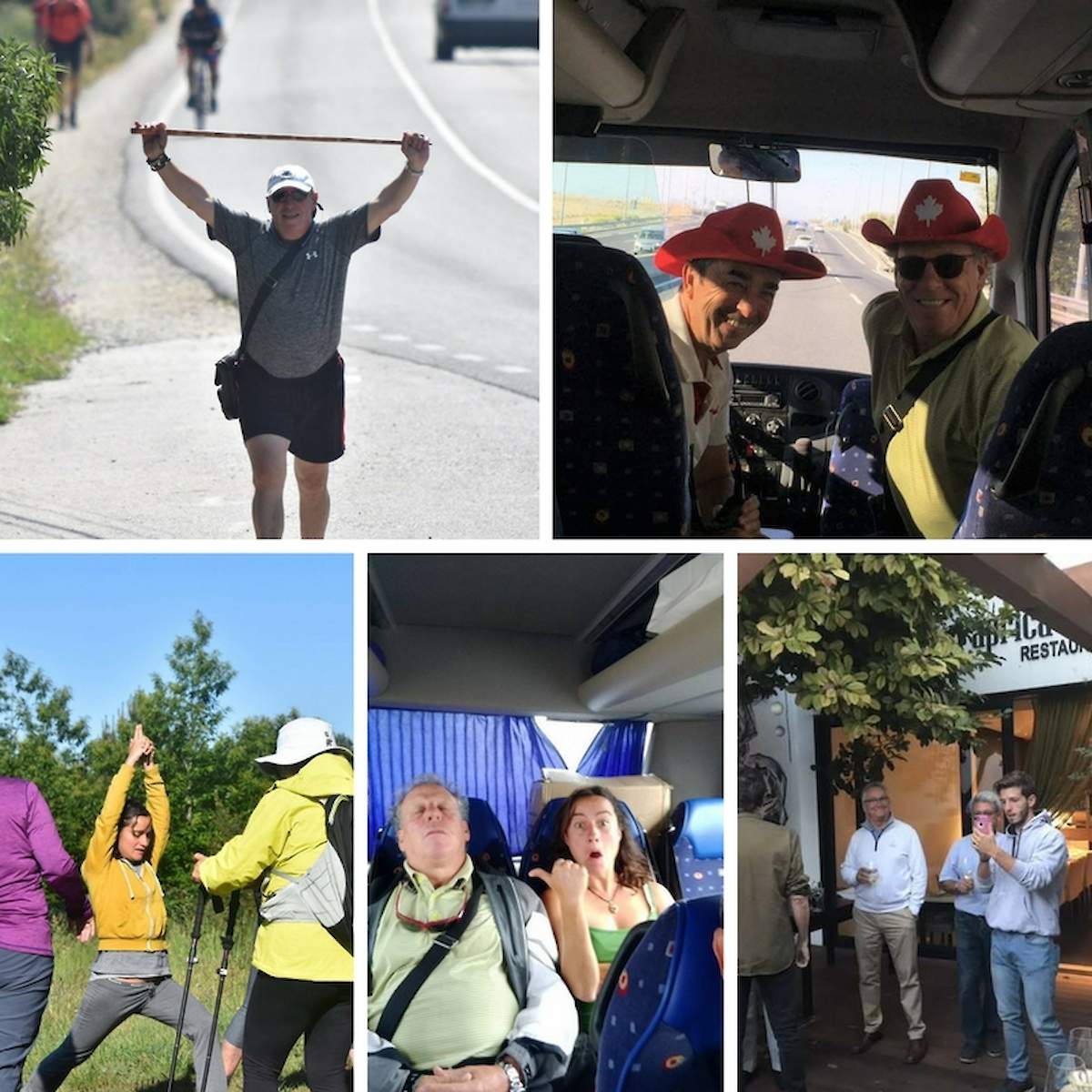 Meet Duperier's Authentic Journey's staff!
We would like to introduce you to the smiling faces that make up Duperier's Authentic Journeys. As most of you know, we are a small company privately owned by Juan Carlos and Laurie Duperier. We have walked the Camino for about 25 years, but started our tour company to bring others along with us on our journeys in 2013.
We have a great group of people helping us, some of whom you will meet and some of whom are "behind the scenes." We couldn't do it without them!
Jacques Maes of Arqyestudio keeps coming up with new ideas to make our web site fresh and interesting with photos and new information, so we hope that you will check out his fine work here. On working with Authentic Journeys, Jacques said, "You might have heard about how transformative walking the Camino de Santiago can be. But where do you start? How do you choose the perfect tour? My job as a Web designer is to help you discover how Juan Carlos, Laurie and his team have crafted the best option for luxury, emotion-filled but stress-free tours. At the end of your virtual journey, hopefully you'll have decided for yourself that Duperier's Authentic Journeys is indeed the best way to enjoy the culture, gastronomy, accommodation, and natural beauty on the Way of St. James."
Writer and editor Carol King writes our blog and manages our social-media accounts, so when you talk to us on Twitter or Facebook, she's who you are chatting to. Carol says: "I love working with DAJ. When Juan Carlos and Laurie send me photos of their tours on the Camino de Santiago it allows me to relive my time spent walking the St James Way. Thanks to their expertise I have also deepened my knowledge of the Camino in many interesting ways, not least of which is knowing the best wines to drink! I really enjoy hearing about the fun our pilgrims have - and seeing them sit down together in the evenings over a fabulous meal while they talk about their day makes we want to join them."
Zoë Genova helps put together this newsletter every month and writes some of our blogs. She is a communications specialist for a non-profit and moonlights helping us out. We've known Zoë since she was two years old, so she is like family to us!
Lisa Foradori and Kim Newby are our pilgrim concierges and office gurus who are helping put systems in place to accommodate our growth, and also communicating with our new pilgrims to help them get ready for their trips. We met Lisa in 2016 when she walked one of our tours, and couldn't be happier that she has joined DAJ to help us.
Once our pilgrims arrive in Spain, they will meet Fernando, Julio, German and/or Belen. Fernando and Julio are life long friends of ours in Spain who have developed a love for the Camino and a joy in leading and co-leading our tours. They are fun-loving, knowledgeable, and always helpful to our participants. German is on many of our tours when he is not at University, and puts a spring in everyone's step singing songs and keeping everyone on the path! Belen is our osteopath/massage therapist/tour guide extraordinaire. She will help keep you physically comfortable with her magic massages, and also share her depth of knowledge about the Camino and Spanish history with you as you walk.
On his work co-leading tours, Julio said "I like to get to know new people and I like to learn about their lives and their countries. I also like to tell our pilgrims stories, customs, particularities, events, etc. in relation to Spain and to Saint James Way. I feel happy when they look surprised when learning new things about Spain that they did not know. I love to share the walks during the morning, have lunch and dinner together, toast with a drink at the end of the day, and grow the relationship day by day during their unique experience on the Camino."
And last but not least, we have beloved Javier, our bus driver on most of our trips. He is the first to greet you with a smile in the morning, and with a bottle of water or snack along your journey.
If you haven't walked with us yet, we hope that you will. You will not only get to meet the Spanish culture and countryside, but some of the nicest people we have had occasion to know!
Did you like this article? Share it with your friends:
---