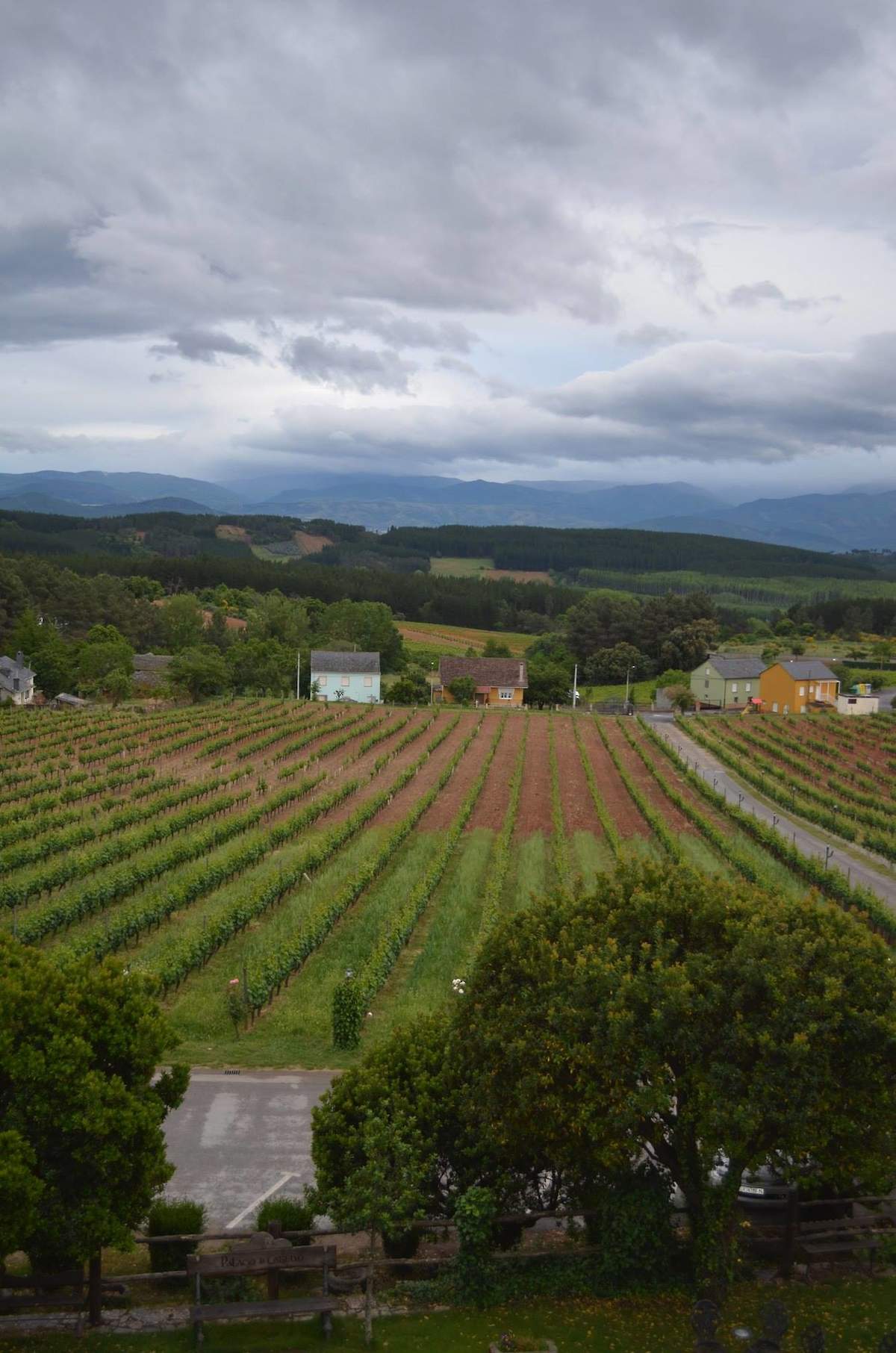 A day on the Camino
On the morning of June 19th I woke up in the Palacio de Canedo to amazing views of the fog rolling in over hills and vineyards. It was hard to say goodbye to such a beautiful hotel. After a delicious breakfast we set off to our first stop of the day: O Cebreiro. It was a beautiful, small village with a lot of charm and provided panoramic views of the surrounding landscape. We got our passports stamped in the small stone church where, Juan Carlos explained, a Eucharistic miracle occurred hundreds of years ago.
We then loaded up into the van to head to our starting point and begin our Camino for the day. The path was beautiful and I was struck with awe at the nature around me. The sun filtering through the leafy canopy of trees outstretched over the Camino was a magical sight. I also enjoyed seeing the lazy dogs hanging out all along the path. We lucked out with great weather and when we reached the end of our walk we had celebratory "cañas" outside.
Then it was my favorite part of the day: lunch. We went to eat at a restaurant in Samos along the river where the service was great and they treated us like family. Everything was delicious, but the highlight for me was the dessert I chose, a tarta de mousse de castañas, or chestnut cake. Just thinking about it now makes me hungry.
-Anita
Did you like this article? Share it with your friends:
---