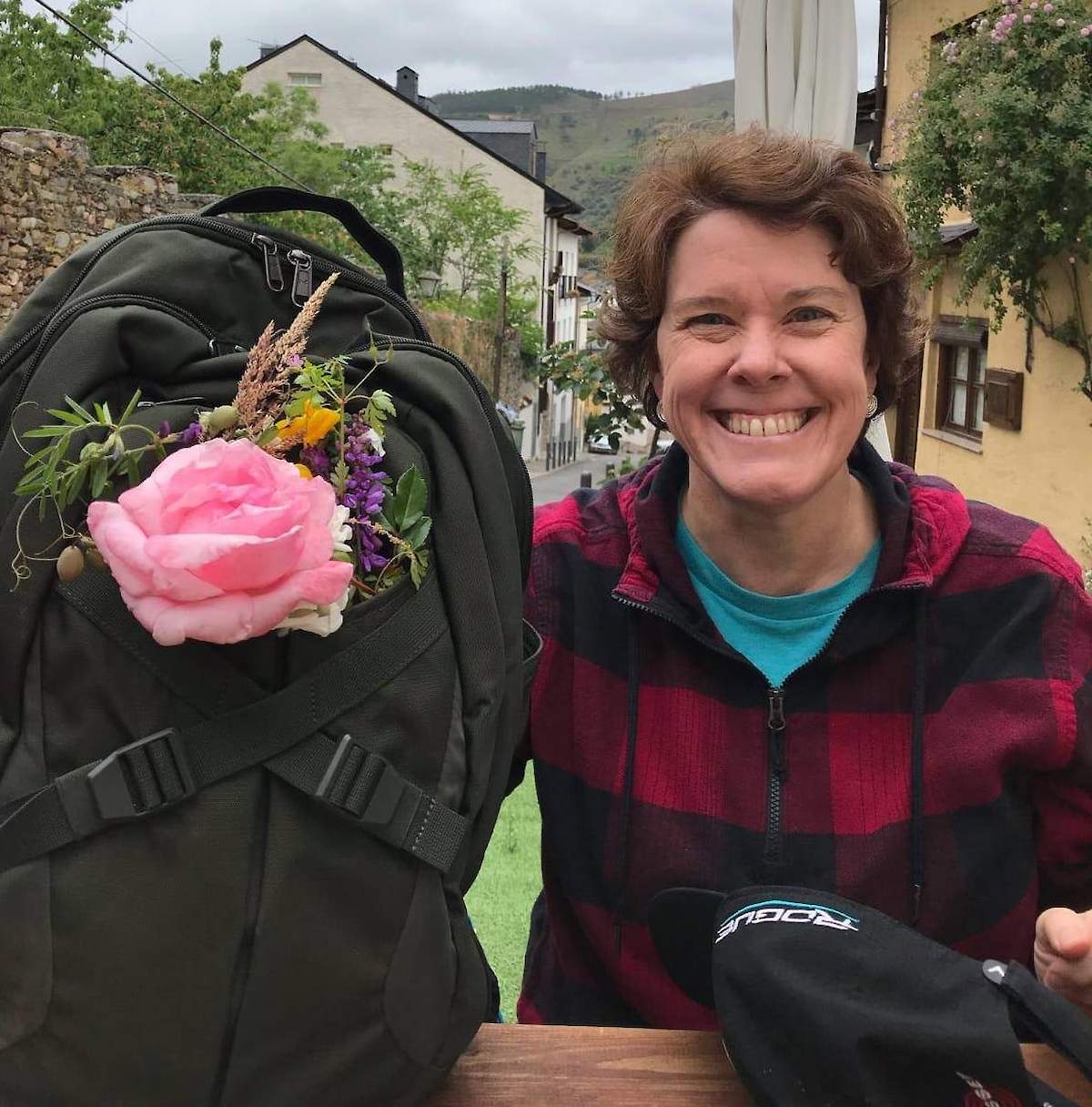 A walking floral tribute
Our co-founder's backpack becomes a vase packed with springtime wild flowers each time she walks the Camino. We explain why.
These pictures don't show just any backpack. It belongs to Duperier's Authentic Journey co-owner Laurie Duperier. Laurie adorns her backpack with flowers she picks each day when she is walking on the Camino. And although this looks beautiful, Laurie does not take the trouble to find freshly picked flowers each day just to make her backpack pretty. She picks flowers to honor Gunny, her soulmate dog, whose ashes she carried in a backpack decorated with wildflowers and scattered on the Camino seven years ago. The tradition has remained year after year even though his ashes are gone.
Laurie's husband and co-owner, Juan Carlos, gave her a handsome chocolate Labrador retriever named Ganimedes, 'Gunny' for short, as her wedding present. Gunny's impact on Laurie's life was profound in many ways, as she has written about in her memoir The Endless Path. She even left the corporate legal world and opened a dog water therapy pool to help injured and old dogs like Gunny improve their quality of life and renew their spirit.
But most importantly, Gunny taught Laurie about the eternal nature of love. So each time she walks the Camino, she walks with Gunny's spirit and her backpack becomes a walking floral tribute to Gunny and all he gave her. In a full circle moment, in May 2019, Laurie was able to walk the Camino with Gunny's friend and beloved vet, who helped her pick and arrange the flowers in her backpack every day.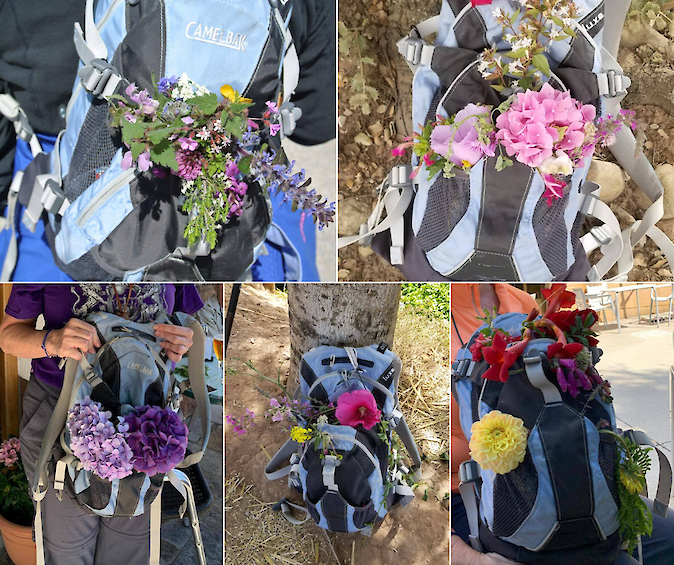 Did you like this article? Share it with your friends:
---