Another day along the Camino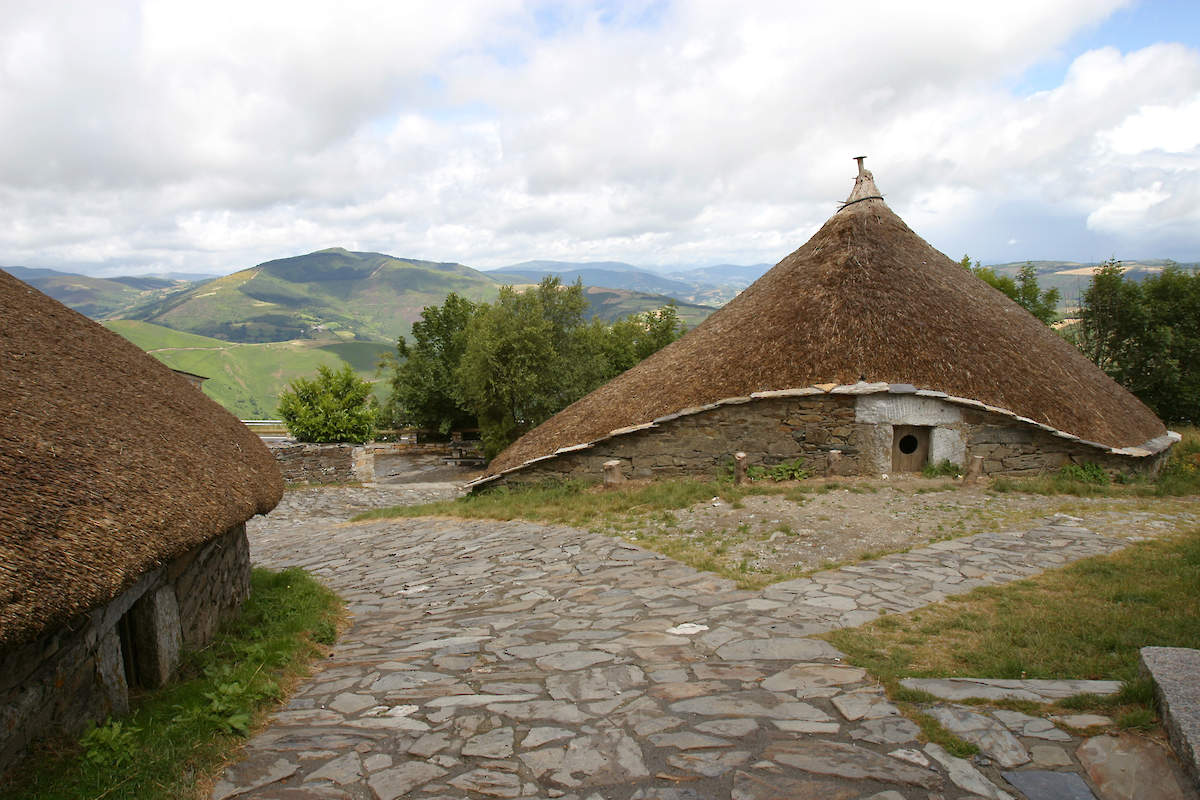 Another day along the Camino
The walk today is probably my favorite section of the path in Galicia. We started the day on O'Cebreiro, one of the highest points on the Camino. Here we immerse ourselves in the simple beauty of St. Mary's pre-Romanesque church there and feel the Celtic influence in Spain for the first time in the tour as we have now crossed into Galicia.
We start the day's walk around Chicken Peak (Alto de pollo) and begin down the path surrounded by wild flowers most of us have never seen before, some peeking out from the lichen covered stone walls that mark this part of the path. On the horizon are the dramatic slopes of the mountains, all bright green.
This is also the day where we are lucky enough to walk down a part of the path with trees lining the route and coming together to make a canopy overhead as we begin our descent into Triacastela.
The icing on the cake is arriving at the Casa de Fervenza, a centuries old nobility house along the Mino River, with its happy dogs and beautiful patio waiting to welcome us to this enchanting house.
Did you like this article? Share it with your friends:
---