The Camino de Santiago my way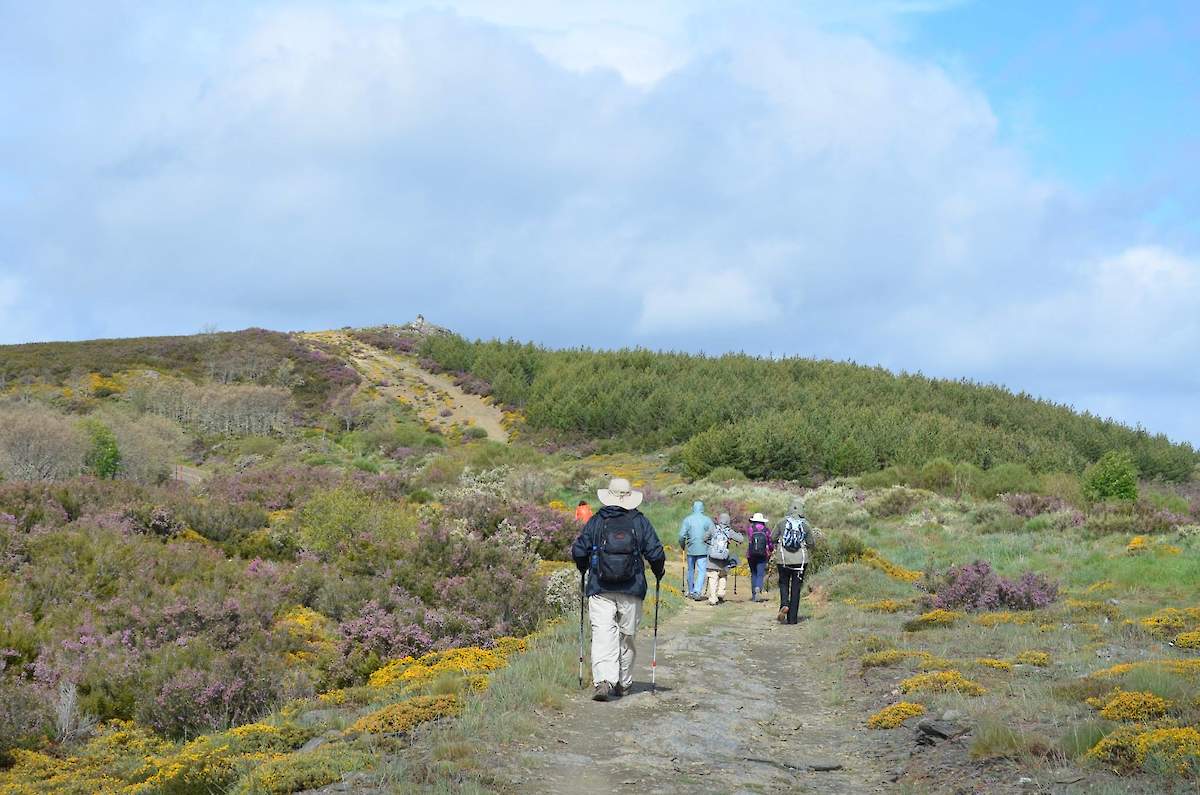 The Camino de Santiago my way
Like many, I was first introduced to the Camino de Santiago by watching the movie, The Way. It was October 2011 the closing film of the Scottsdale film festival. During the movie, I found myself being both overwhelmed and mesmerized by the journey. Prior to this moment, I knew nothing about the Camino. My husband Jeff and I were both instantly inspired to take this journey for ourselves in the coming years. It forever shifted our perspective.
A few years had passed and I had not forgotten about my lingering desire to walk the Camino. I had to make it a reality. After a few nights of searching the internet for company that would create the experience we had long desired, I found Duperier's Authentic Journeys. It spoke to everything that we wanted to experience as part of our spiritual journey: incredible local food, history, cultural, and authentic accommodations. The small group size was also critical of keeping the journey truly special, and not feeling like a tour. After a conversation with Juan Carlos, our decision was made. His passion for life, Spain and sharing his experiences are infectious. Juan Carlos is an integral part of why this journey is made so incredible. I never wanted to say goodbye!
We recently walked the Camino de Santiago May 2018. We signed up for the last 200 miles of the French Way. We began our journey in Madrid. It was everything I thought it would be and so much more! Every day was a new gift that revealed itself as we walked.
I am a veteran hotel site selection consultant. Travel is my lifelong passion and chosen career. It's my desire when I am in any city to create a local authentic experience. I love to research my travels, as I always want to make the most of being in any destination. In this instance I did not. I did not want my researching taking away from experiencing each day without any expectation. Each day when we began our walk, Juan Carlos would present us with a map. I would be filled with excitement. I could not wait to see what the day would bring. My best advice to future pilgrims. Research what gear and supplies to pack, but not the journey! Let each day reveal itself!
Our walk began in Leon, and what a city! We stayed in a converted 900 year old monastery. Leisurely strolling the city with Juan Carlos enjoying tapas and albarino. Just bliss. The end of the first day of hike I will remember vividly: the bridge, the terrain, seeing Astorga perched up on the hilltop waiting for me. Each day we would enjoy an incredible leisurely family Spanish lunch. One of my favorite parts of each day sitting around the table visiting and laughing with our new friends enjoying the Camino. I love everything about cooking, food and wine. The caliber of the food and wine on our journey was exactly what we were looking for. Juan Carlos takes great pride in showcasing regional cuisine throughout the journey. He has taken great care in developing relationships with each restaurant and hotel owner to make your feel like VIP.
Another thing that I enjoyed was that Juan Carlos let's you have your own experience. He appreciates that each person's journey is their own. If you want to walk with the group, perfect. If you want to walk alone or only part way, no worries. I enjoyed a few days of walking alone; allowing myself to enjoy the beauty of the breathtaking terrain uninterrupted. I treasured having moments of reflection. It allowed me to put so many things in my life in perspective.
My entire experience gave me a renewed appreciation for so many things in my life – my husband, my family, my career and how I wanted to spend my life. Each day really is a gift and those around me. I don't want to lose my precious lessons that I learned on this unique pilgrimage. I would highly recommend to anyone to make time in life for experiences and people that fill your soul. Make time for the Camino.
Did you like this article? Share it with your friends:
---