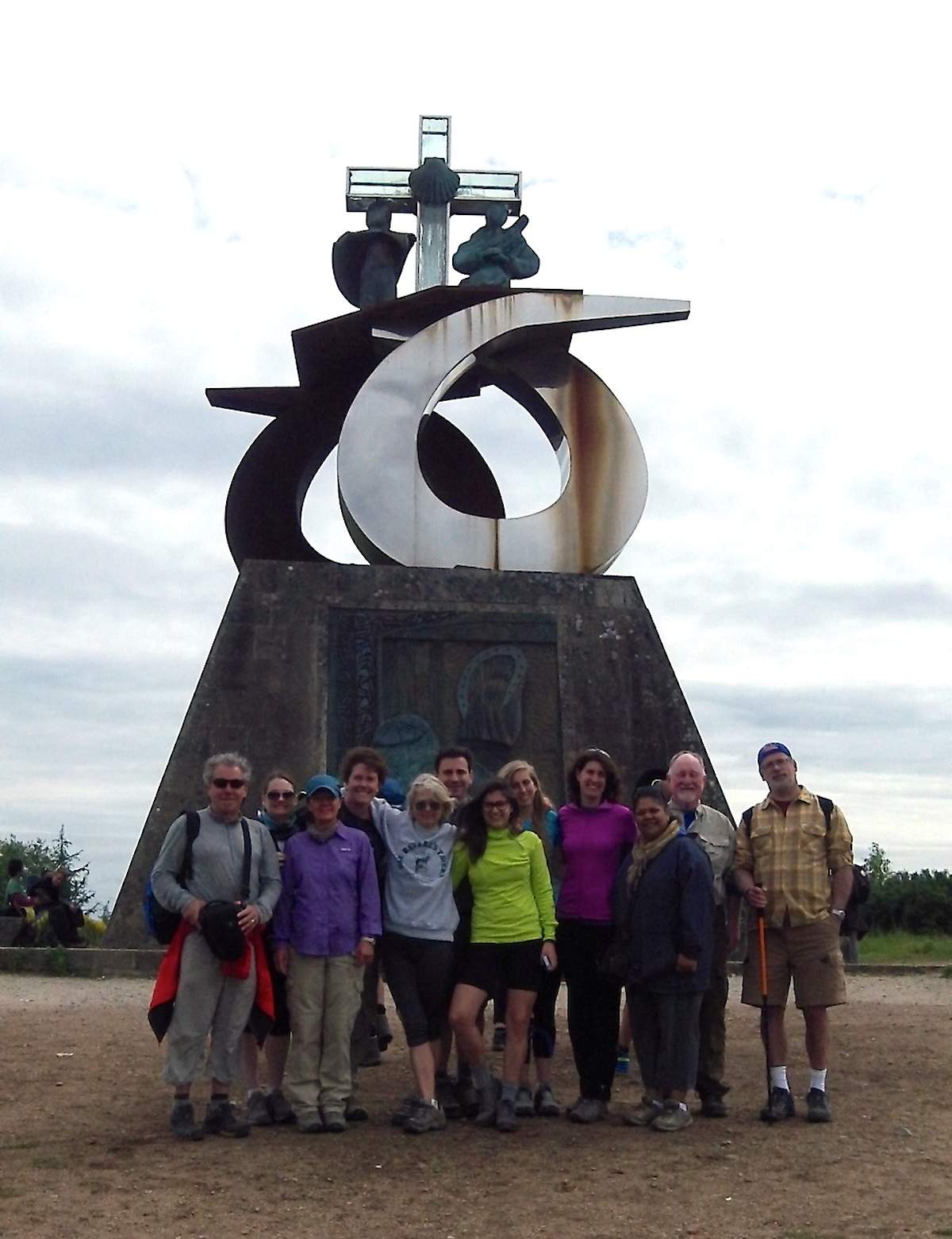 One more day to Santiago
The days and nights have flown past and it is hard to believe that we reach Santiago tomorrow. We have eaten and laughed our way across Spain while walking almost 100 miles, and I think we all feel that reaching Santiago tomorrow is a little bittersweet. We have seen such beautiful scenery, stayed in such lovely old places infused with history, and tasted the best of the Galician kitchens, including some great home cooked meals in the small houses where we slept.
We could not have asked for a nicer bunch of people to spend time with day in and day out. One member has photographed all the dogs of the Camino, which makes for an amazing photo array. It seems the closer we get to Santiago, the bigger the dogs get. We got a good laugh a few days ago watching a two year old German Shepherd bark and sing to the cows he was herding on their afternoon walk — most especially the slow ones at the back — until he was so excited he had to just chew his human companion's walking stick to settle himself.
Today brought sight of some horses and donkeys, but mostly more content cows. I think the pilgrims find the cows far more interesting than the cows find the pilgrims. The birds were especially vocal today and sang to us constantly. We all share the Way together and keep moving down the path.
Did you like this article? Share it with your friends:
---