Discover the "End of the Earth"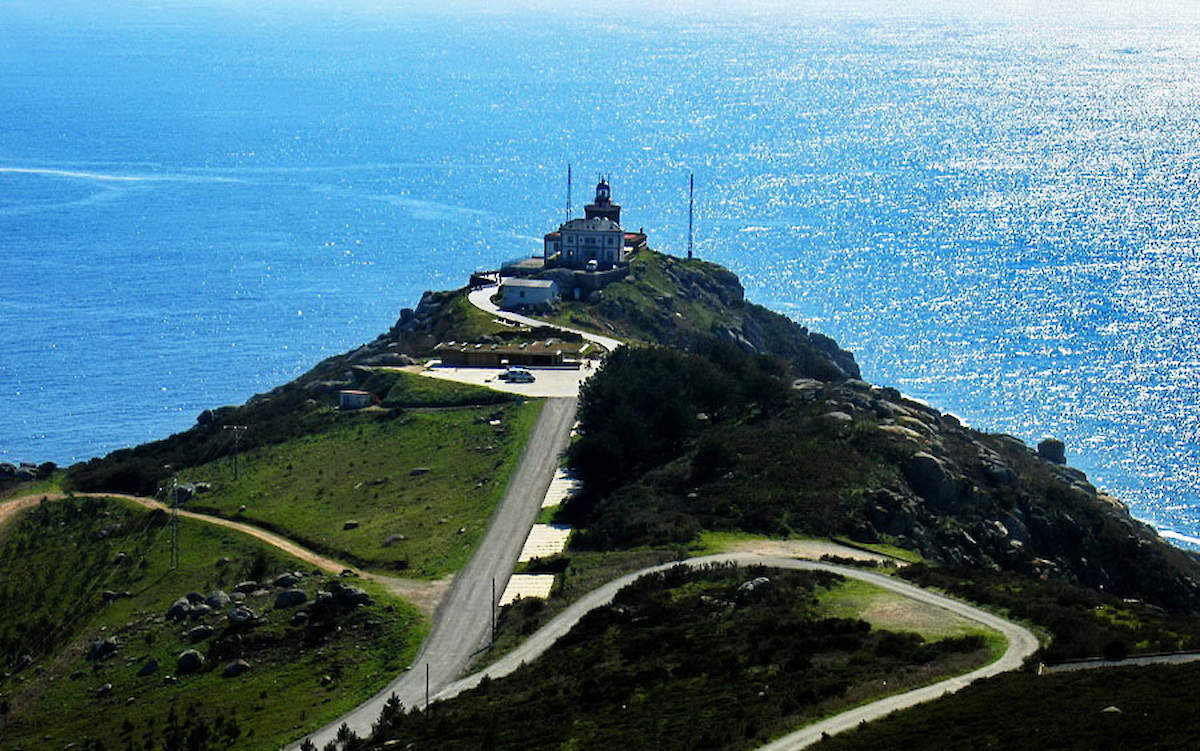 Discover the "End of the Earth"
When pilgrims arrive in Santiago de Compostela, they are sometimes surprised to find that that it is not the end of the path if they don't want it to be. Cape Finisterre, 90 kilometers from Santiago on the Atlantic Coast, is where you find the final zero mile marker for the Way of St. James.
The name "Finisterre" comes from Latin. If you divide the word in two, "Finis" means "end" and "Terre" means "Earth". Centuries ago, before they discovered the "New World" and when they thought that the world was flat, Europeans believed it was not only the most western point of the Continent, but the end of the known world. Nowadays it is only the most western point of Spain, as the most western point of the Continent is 10 km further west in Portugal.
Cape Finisterre has one of the most important lighthouses on the coast, key to the safety of sailors in these dangerous waters. In fact, this part of the coast is called the Coast of Death due to the great number of ships that have sunk in their treacherous waters. The Cape is the place where the land ends and the ocean starts, and also the place where the sun sank into the sea, making it the site of Celtic rituals in ancient times.
The town, called Fisterra, is a beautiful harbor with small boats and little streets to wander around. It is offers the most rare and delicious seafood from the Coast of Death. The Langosteira and Riviera beaches are worth the visit, as well as the sandy area of Mar de Fora, which means Outside Sea, where swimming is forbidden of course, due to the dangers of its waters and tides.
It is tradition among pilgrims to burn an article of clothing when they reach the Cape, to symbolize their transformation from the person they were when they started their journey to the person that they have become along The Way.
Finisterre is an extraordinary final point to the Camino, a one-day extension trip that we offer to our pilgrims on most trips so they can relax and enjoy the sea views, as they reflect on their beautiful journey.
Did you like this article? Share it with your friends:
---