Interview: Juan Carlos Duperier, CEO of Duperier's Authentic Journeys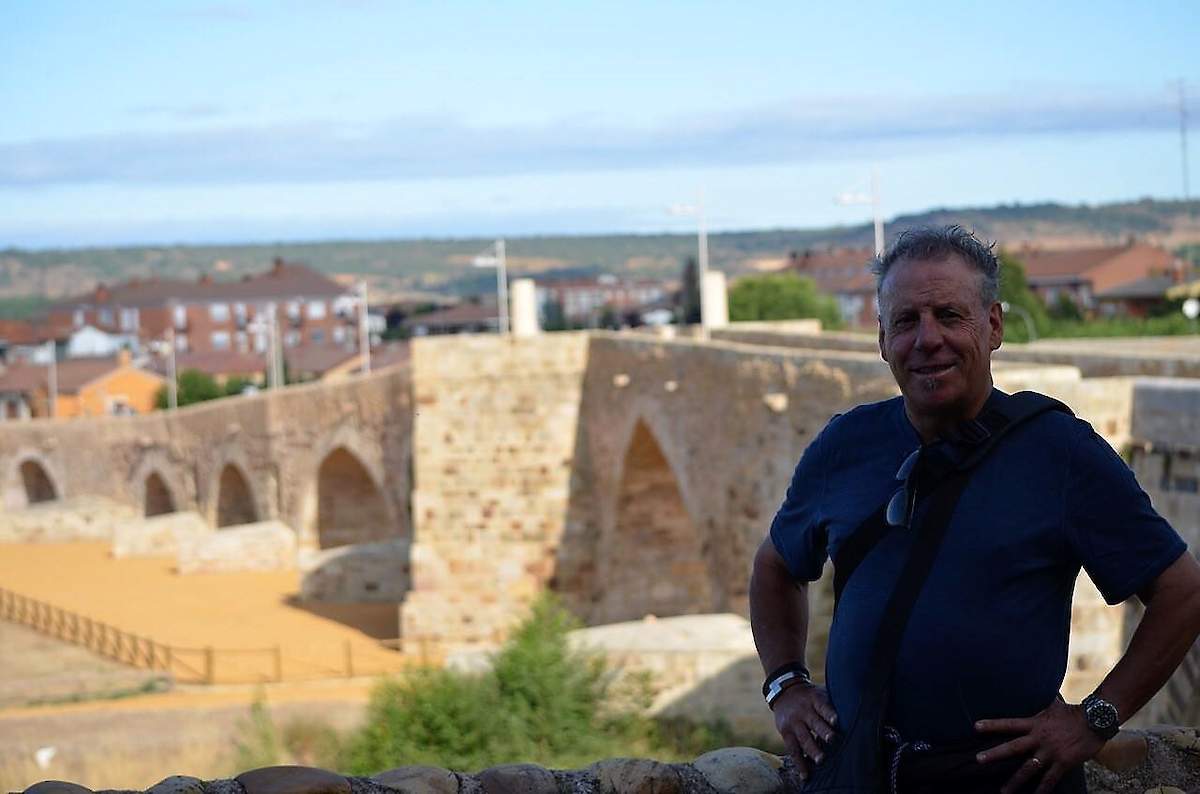 Interview: Juan Carlos Duperier, CEO of Duperier's Authentic Journeys
"2016 was a great year thanks to all of you. We are looking forward to a spectacular 2017!"
Now the year is ending…how would you say the 2016 tours have been?
The year was an amazing year for DAJ Tours. We met so many wonderful people traveling alone, as family, and as friends. We had 6 regular tours and 6 customized tours, including a tour of the entire Camino from Roncesvalles to Santiago for a family of 3 (grandparents and a grandchild who had just graduated) and one to the English Camino from Ferrol to Santiago de Compostela.
Although it's your job, you enjoy the pilgrims' company on every tour, don't you?
Yes, very much. Walking with my clients is enjoyable because I feel part of the group and I participate in great and interesting conversations. I wish I could have had this job for my entire life and not only for the last four years.
Do you remember any special moments or there are just too many to pick one?
I think every tour has very special moments among the participants – I had so many special moments that it would be impossible to name all of them. For example, one of our pilgrims came to walk the Camino for her 60th birthday and invited 12 of her friends and family to join her. It was so lovely to see all of these people from different parts of the country and different backgrounds, not all of whom knew each other before the Camino, come together to help her celebrate such a lovely milestone.
Can you give us any news about the 2017 tours?
First, we are excited to start a regular tour from the French Border to Burgos in addition to the tour from Leon to Santiago. It has long been a favorite place of ours to walk, and now we can share it with others.
Second, most of the 2017 tours are 90% full, so I believe this upcoming year is going to be the most successful since I decided to start tours showcasing the gastronomy and the culture of the Camino to people. Much of this is due to the kind referrals of all our DAJ pilgrims, and we are most grateful for your support.

Third, a lot of people do not know that we have an Educational and Walking Program in collaboration with the University of the Santiago de Compostela that includes 10 walking days from Leon to Santiago and four days of lectures and practical classes at the University Campus in Santiago with Camino themes like:
The History of the Pilgrimage
The Camino de Santiago routes and art
Geography and the Landscape of the Camino de Santiago
Guided Tour of the Cathedral, its roofs and the Cathedral's museum
St. James historical itinerary: Pilgrim´s hidden Santiago
Gastronomy Tour
Besides several regular and customized tours, in 2017 we will also have a customized tour for a group of Corporate Leaders. It will be our first experience in what is now called "bleisure" (business and leisure), in addition to several customized tours for individuals.
Last but not least, we will have an osteopath/massage therapist with us on every regularly scheduled tour this year! She was with us for the last few tours of 2016; everyone loved her and she loved being with our clients on the Camino, so she will be a permanent fixture on the path with us in 2017.
As you can see, there are a lot of new and exciting things happening, and we hope to see many of our pilgrims again on another adventure.
Take a look at some highlights from our Camino de Santiago tour!
Did you like this article? Share it with your friends:
---