Laurie Duperier's Camino diary: Picking up where we left off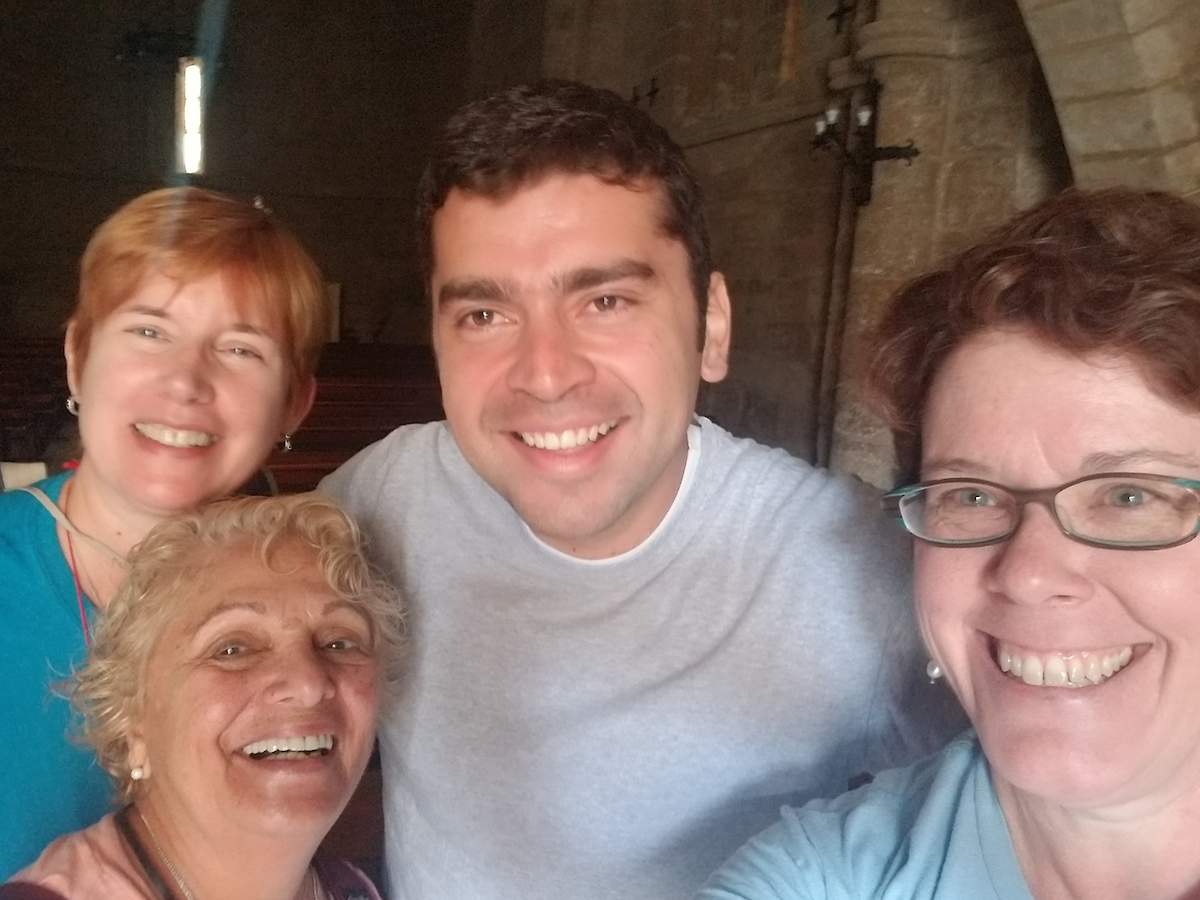 Laurie Duperier's Camino diary: Picking up where we left off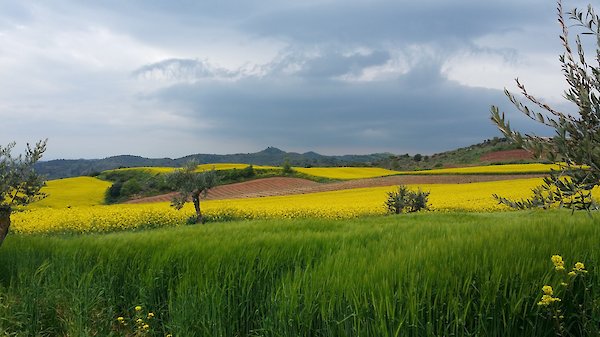 I was up and walking today, although not very far as the antibiotics have not completed their magic. I saved my energy for the final section descending from a beautiful little town on the hillside called Villamayor de Monjardin. I walked this section with my dog Dino a couple of years ago in May and the views were just stunning. Here's a picture! I did not know what to expect it to look like in August so wanted to check it out.
I do not tire of walking the same parts of the Camino over and over because it is never the same. The people are different, I am different, the landscape is different. Yet at the same time it is like visiting an old friend. We have each aged a little, had some good and bad things happen, but we pick up right where we left off even if we haven't seen each other for years.
Today was a great example. I suggested we all go visit the St. Andrew church in the middle of town. I stop most every time I come through here because it is a distinctive charming church. It is built in the Romanesque style, which means there is no interior support for the roof or the building. All the weight is carried by the immensely thick exterior stone walls. And because of that, there are very few windows. Just a few long thin ones to let in a little light. In the case of St. Andrew, those windows are made of beautiful alabaster.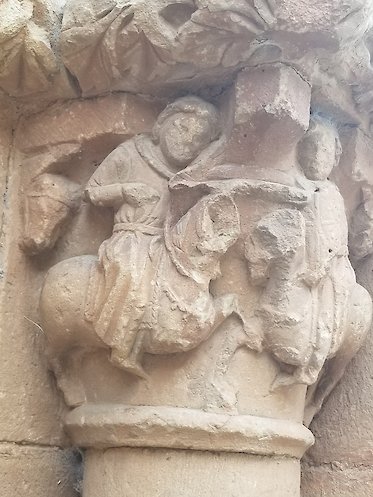 The building hasn't changed one iota since I was last there. What was different was that today, by chance, there was a lovely young man from Colombia named Juan David manning the tiny desk to stamp pilgrim passports. We struck up a conversation and learned that he was from Colombia. He had moved to Spain in 2009 specifically to become a Cartesian monk, living a very secluded sparse existence that included Gregorian chanting for four hours a day and fasts. He said he felt happy at the small monastery. But when it came time this year for him to take his final vows, his fellow monks counseled him not to. It would be forever and they did not feel it was the right life choice for him. He heeded their advice and left to reenter the world.
So now he is about to begin his studies at University, his mom has come from Colombia, and they live in this little town. He volunteers to open the church and stamp pilgrim passports. He is not sure where he is headed but feels at peace with his decision to leave monastic life and hopes to be an example of love out in the world. He asked us to pray for him, which of course we will do. And he asked for each of our names and said he would pray for us. Look at the light in his eyes! He is a force of love in the world.
The church was a completely different place today than it was last year or any other thanks to Juan David.
I am different because of all that has happened in those two years. I lit candles today for both my Dad and Dino, each of whom have brain problems that make for challenging and sometimes scary days.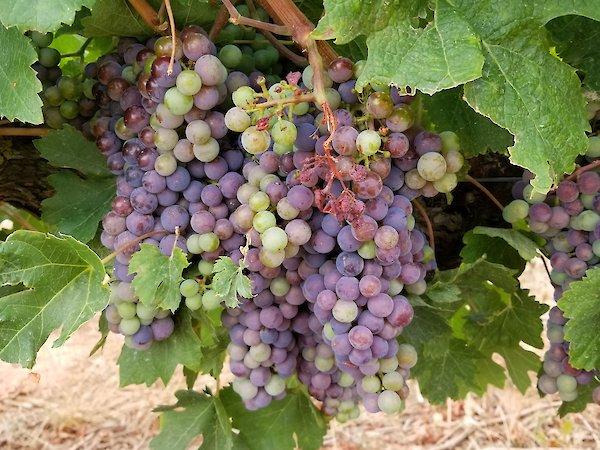 The landscape was different. The wildflowers that cover the hills in May are gone but the vineyards are exploding with grapes almost ready to harvest.
It was nice to see my old friend Monjardin, both for what is the same and what is new. We picked up right where we left off.
Did you like this article? Share it with your friends:
---