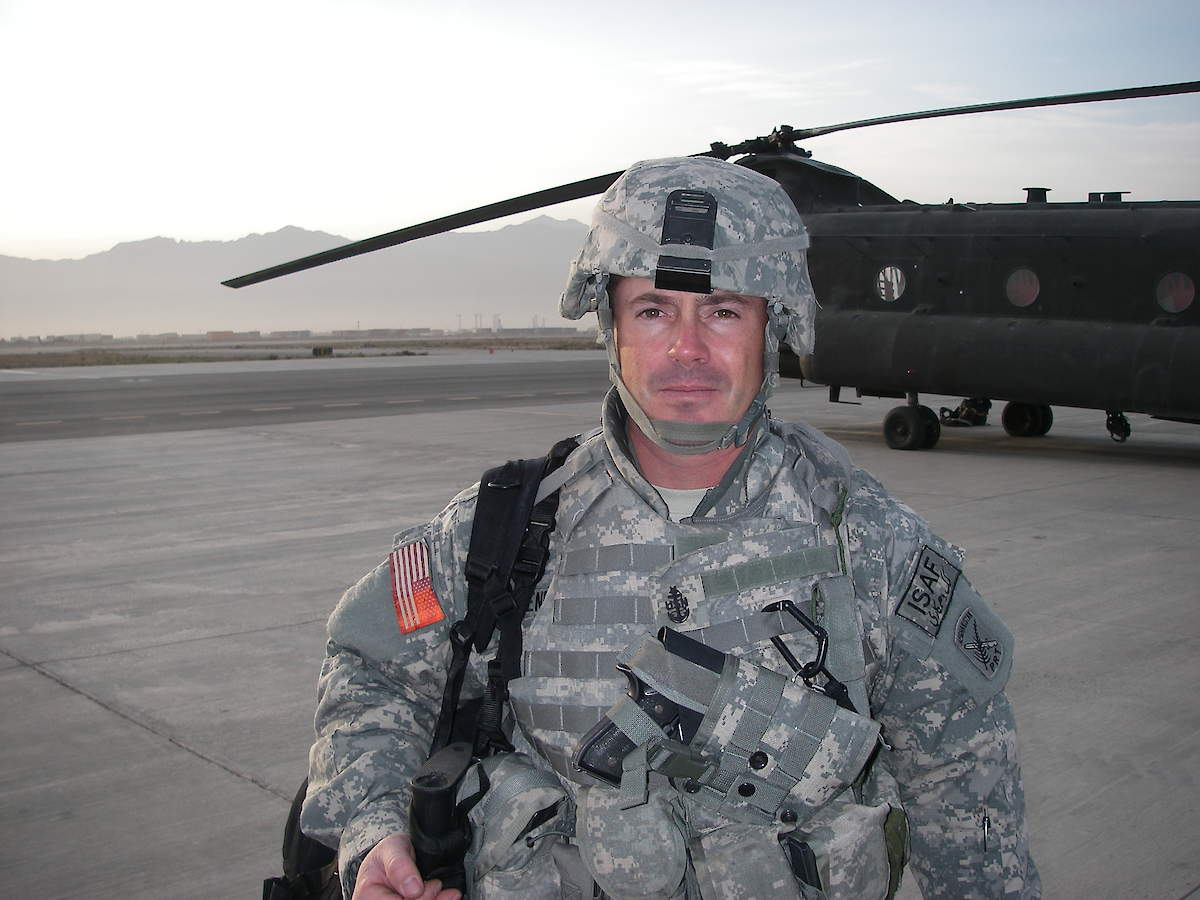 My Camino: Brad Genereux
We spoke to retired Senior Chief Petty Officer, decorated Operation Enduring Freedom veteran and author Brad Genereux about how he set up Veterans on the Camino to help lead other veterans on the Spanish path to peace.
Name of pilgrim: Brad Genereux
Age: 49
Where are you from?
I was born and raised in central Ohio.
What is your military background?
I spent over 22 years in the United States Navy Seabees. I deployed overseas 11 times to many different places around the world.
How many times have you walked the Camino and when?
My first Camino was the French Way in the fall of 2014. The next was the Via de la Plata in the spring of 2015. Next was the Norte / Primitivo combination in the spring of 2016. Then I took veterans on the French Way in the spring of 2017, 2018 and 2019. I will be walking my seventh in April and May 2020.
Why did you decide to walk the Camino?
I was living in Dubai and stumbled across a photography article about the Camino in February 2014. I had retired from the military a couple of years earlier and was struggling to find a new identity outside of my uniform. I knew immediately that it was calling me. My plan was to walk it that spring but just weeks before I was to go my mother passed away, so it went to the back-burner.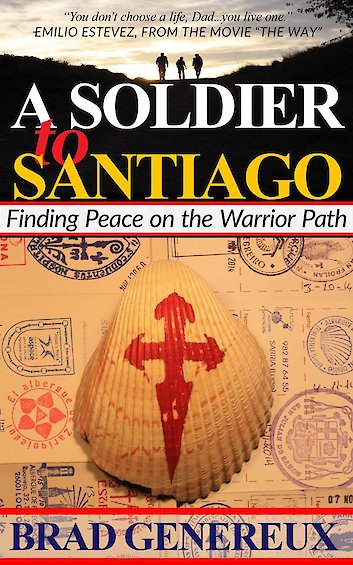 What is your book A Soldier to Santiago about and what made you write it?
My book goes back and forth between my final career deployment to Afghanistan in 2008 to 2009 and walking my first Camino in 2014. I wrote it in order to share my story because I wanted other veterans who were struggling to know that they weren't alone, and that there was another way to deal with post-traumatic stress disorder and transition out of the military than a host of pharmaceuticals.
Why do you think a pilgrimage journey is meaningful for military veterans?
I believe it is particularly meaningful for military veterans because it provides the time and space to come to terms with the experiences that took place while standing the watch. So many times, the tough memories are simply shoved deep inside. But they come to the surface eventually – the Camino provides a place to allow those recollections to process. Of course, there are many other reasons, the Camino is a very special place and holds different meanings for every pilgrim.
What is Veterans on the Camino?
Veterans on the Camino is a 501(c)(3) charity that provides the boots and backpack, all travel expenses, and covers daily living expenses (food and albergues). We start from Saint-Jean-Pied-de-Port as a group although its very loosely organized to allow each participant to have their own very personal Camino experience.
When did you set up Veterans on the Camino and why?
The seed was planted in 2015 when I walked the Via de la Plata. I took a close friend of mine along with who had also served in Afghanistan with me. Somewhere along that long walk, I determined that taking more veterans could and should be done. I initially wrote the book but decided that I wanted to do more. To take it further. So, in time and with lots of help, I started Veterans on the Camino. The end goal of Veterans on the Camino is to impact the dreadful suicide rate amongst veterans. If this program makes a difference for even one veteran who is struggling, then it is a success. Of course, I may never know that, but it's all good either way. It's my passion and my mission.
Who can join Veterans on the Camino?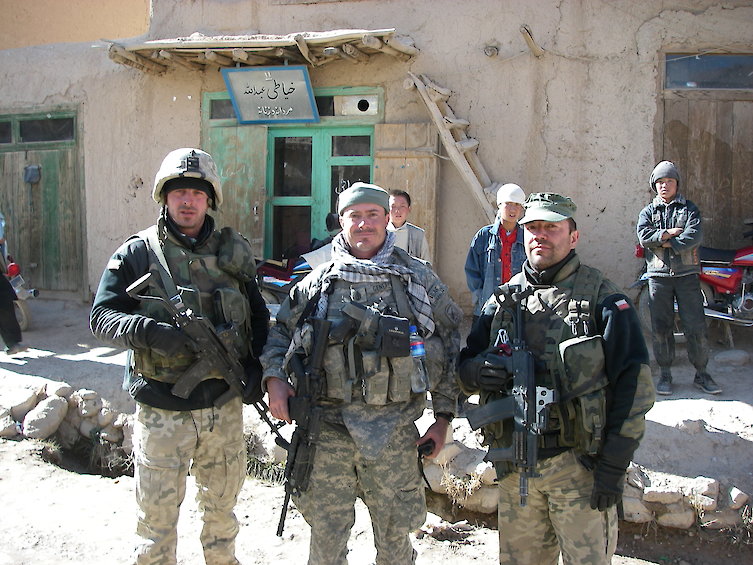 Anybody from any coalition nation who has served in the military and deployed is welcome to apply. They just need to be able to communicate in rudimentary English. One of the amazing dynamics is when we have a diverse group of soldiers. So many times we served together in bad places, I believe its crucial that we come together once again to 'walk it off.'
What is the Spring 2020 Camino?
The Spring 2020 Camino started in August 2019 when I opened it up for applications. We base the number of participants on our budget as of January 2020 – and we limit the group size to a maximum of eight. The group has been selected and we are currently getting them equipped with gear.
When does the Spring 2020 Camino start, how is it funded, and how did people apply to go on it?
Our goal is to step off from Saint-Jean-Pied-de-Port on April 1, 2020, but that can shift right or left. It is entirely funded by private donations. And I would like to add that there are no paid positions within Veterans on the Camino – so every bit of the donations goes directly towards supporting veterans in the program. To apply for the program, keep an eye on the website for application announcements.
What are your plans for Veterans on the Camino?
I would really like to be able to send a fall group on the Camino. It's very important to me to keep the program simple and small. All we do is facilitate getting Veterans on the Camino – the Camino itself is what is special.
Senior Chief Petty Officer Builder Bradley D. Genereux, United States Navy, retired, is a decorated Operation Enduring Freedom veteran. He spent nine months in Afghanistan with the Ghazni Provincial Reconstruction Team and was awarded a Bronze Star Medal for acts of bravery while under fire. You can find more information on Veterans on the Camino and periodic blogs about their journeys and the amazing veterans who are walking here, and donate here. Follow Veterans on the Camino on Facebook. Brad's book 'A Soldier to Santiago: Finding Peace on the Warrior Path' is available on Amazon.
Did you like this article? Share it with your friends:
---