My Camino: Mary Ellen Boyd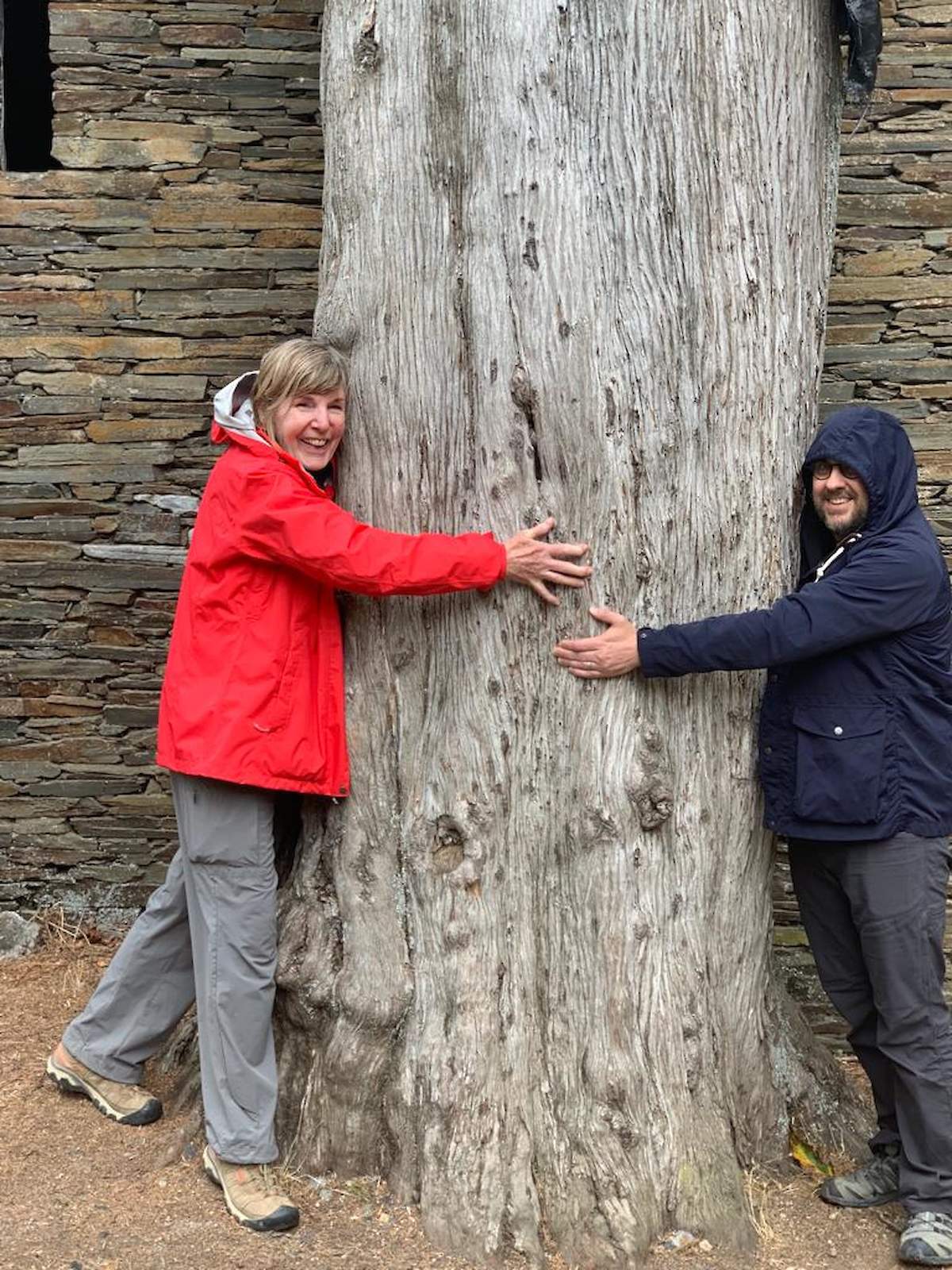 My Camino: Mary Ellen Boyd
Mary Ellen Boyd reveals what motivated her to explore the St. James Way and how it has inspired her to walk more.
Name of pilgrim: Mary Ellen Boyd
Age: 77
Occupation: Retired
Where are you from?
New York State
Section of Camino completed and when?
Léon to Santiago de Compostela, September 16-26, 2019.
Why did you decide to walk the Camino?
While traveling through the Rioja Valley several years ago, I encountered pilgrims walking through villages, and then spent a night in a Parador that had once been a hospital built in the 12th century to care for pilgrims. While both piqued my interest it wasn't until after I saw 'The Way', the Martin Sheen movie about the pilgrimage, that lit the fire.
What was your highlight?
Seeing vista after vista, of valleys, vineyards, castles, and cattle.
Has the experience changed you in anyway?
I wouldn't say that it has changed me but it has inspired me to want to see more of the world by foot.
What was your best meal?
While all of our meals were excellent, one that stood above others was the wonderful seafood and service in the Portomarín restaurant [O Mirador] overlooking the Mino River [in Lugo].
Why should someone walk with Duperier's Authentic Journeys?
While I don't have the inside scoop on other tours, I would have to say that Juan Carlos puts the 'authentic' into the journeys. His love for Spain, and the people of Spain allowed us to see through his eyes the specialness of the Camino. He respects everyone, from shepherds, to waiters, to the owners of fine mansions, and treats all equally. There was no request made of him that he didn't try to meet. His goal was always to make the Camino a great experience for each of us. He set a fine example. We came away better people for having been with him.
Did you like this article? Share it with your friends:
---