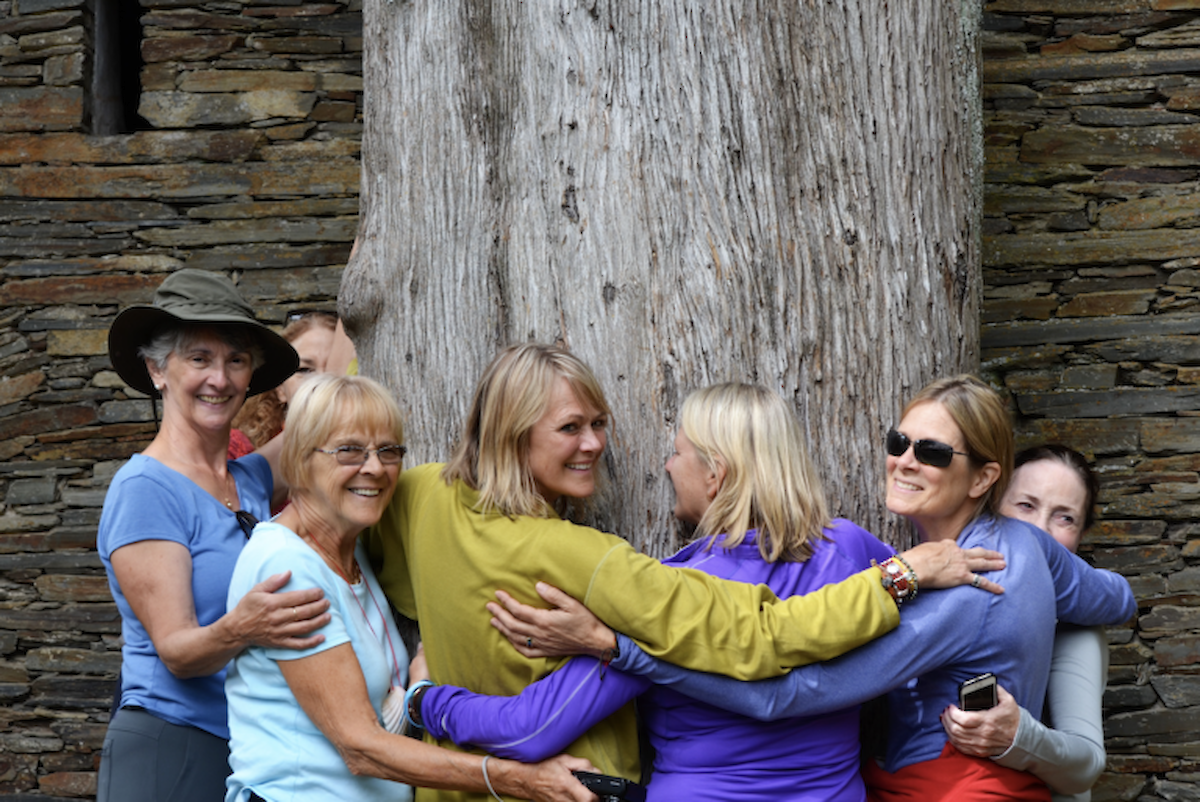 Take time for a hug
There's no better way to celebrate love than to walk the Camino with the people you love.
Many people choose to walk the St James Way alone and we are happy to be able to help solo travelers who join us achieve their dream. But we also cater to couples, families and groups. We find that in a busy world being able to spend time in the country walking allows people time to enjoy their relationships away from the daily grind of work, caring, commuting, and doing the daily chores. And we know that sometimes punishing rhythm does not just apply to the employed - people can find they lead just as busy lives when they are retired as when they were in paid employment.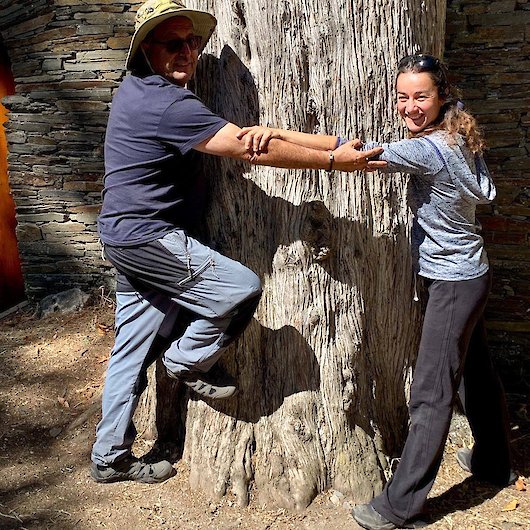 Walking the Camino de Santiago often has a spiritual element for our clients. For some, it means they can deepen their religious faith. For others, it means they have time to meditate and even muse on life past, present and future. For many, we find the pilgrimage is a way of contemplating change, both positive and negative, sometimes it may be coming to terms with loss and others it can be preparing to make a decision. Such processes are helped not just by the physical act of walking in a beautiful location, they are usually aided by the people you are walking with on The Way, whether that is the new people you meet or those you know already who you can spend quality time with in different surroundings.
For those who want to come as a group we offer customised tours. In 2019, for example, a group of Hawaiian pilgrims came with us and even performed their own rituals along the way. Our clients also get to enjoy the many rituals the Camino has to offer, including literal tree hugging at Samos, where pilgrims hugging the ancient cypress tree at Samos to bring good luck and arrive safely in Santiago de Compostela.
For those who choose to walk with us we also guarantee that we take the hassle out of your vacation. Our owners Juan Carlos and Laurie, have chosen the best routes, hotels and restaurants so that you can forget about what you have to do, where you have to be, and what you have to prepare to eat that night. All you have to do is walk and then relax over good food and company. We aim to provide pilgrims with an authentic experience that allows them to appreciate Spain and its culture, the wonders of the Camino, and the precious time they have to relax and have fun with those they love.
Did you like this article? Share it with your friends:
---