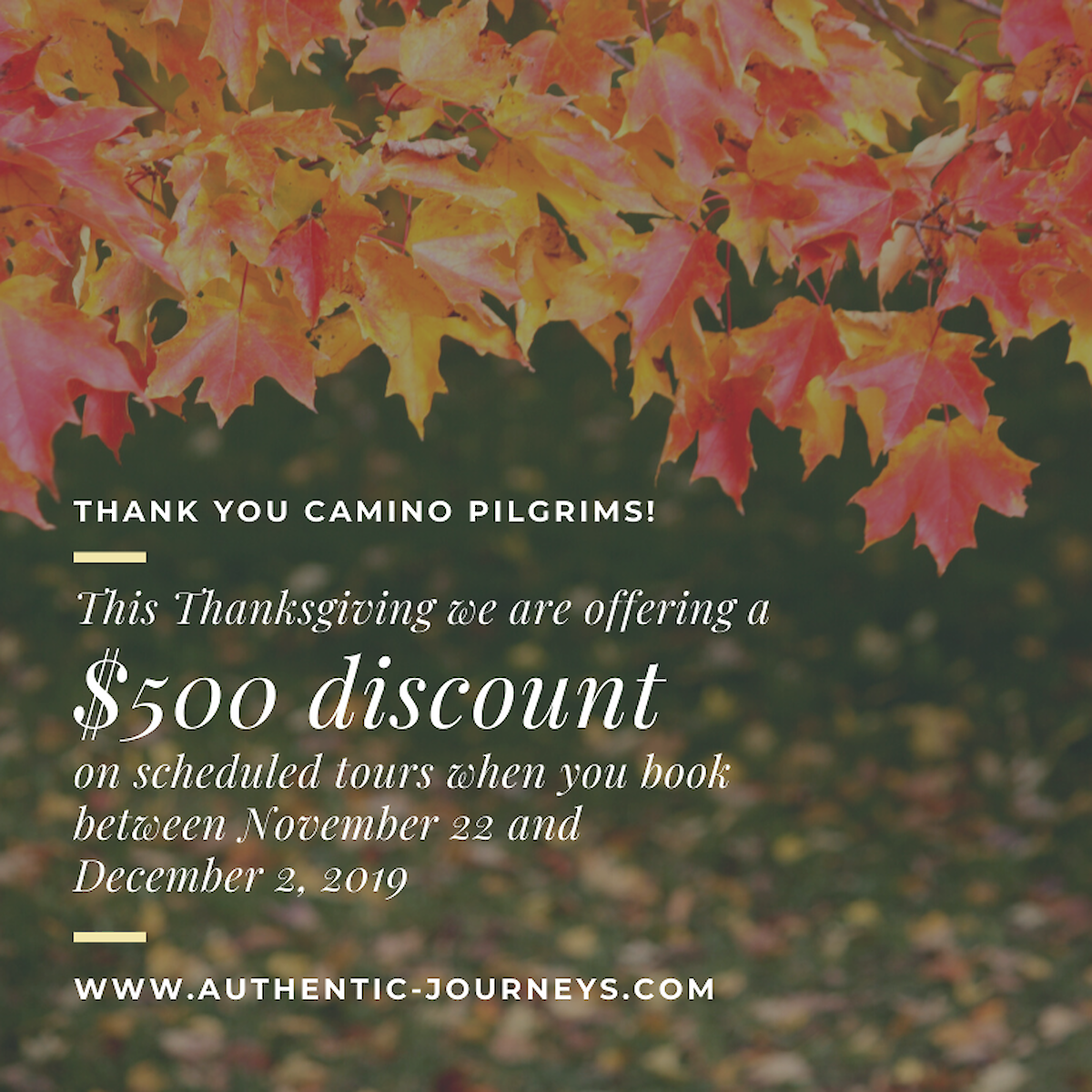 Thank you!
This Thanksgiving we would like to thank all of our clients who have chosen us to help make their pilgrimage on the Camino happen. The St. James Way has been very kind to us. We have made many friends as we have walked through Spain: people on our tours, other pilgrims, and the many who have hosted, entertained, and guided us.
We have made great friends along the Camino, like José and Rosa, who welcome our pilgrims to tour their small farm in Galicia every time we pass by. Or Ramón, the owner of Casa Ramón in Molinaseca, who we met 25 years ago, long before we even thought of having a business.
Friendships have developed off the Camino too, and clients have even invited us into their homes. They have also helped our business to grow by returning time and again to walk with us, and encouraged us to create new tours like our golf tour and our nature and culture tour of Andalucia. We are truly grateful.
From November 22 to December 2, we are offering $500 off any regularly scheduled tour in 2020 as our way of saying thanks to the Camino and our clients, past present and future, for enriching our lives. In order to take advantage of the offer you have to register during those dates. This special offer cannot be combined with any other discount. We hope to see you soon!
Happy Thanksgiving!
Did you like this article? Share it with your friends:
---