The exotic food of Galicia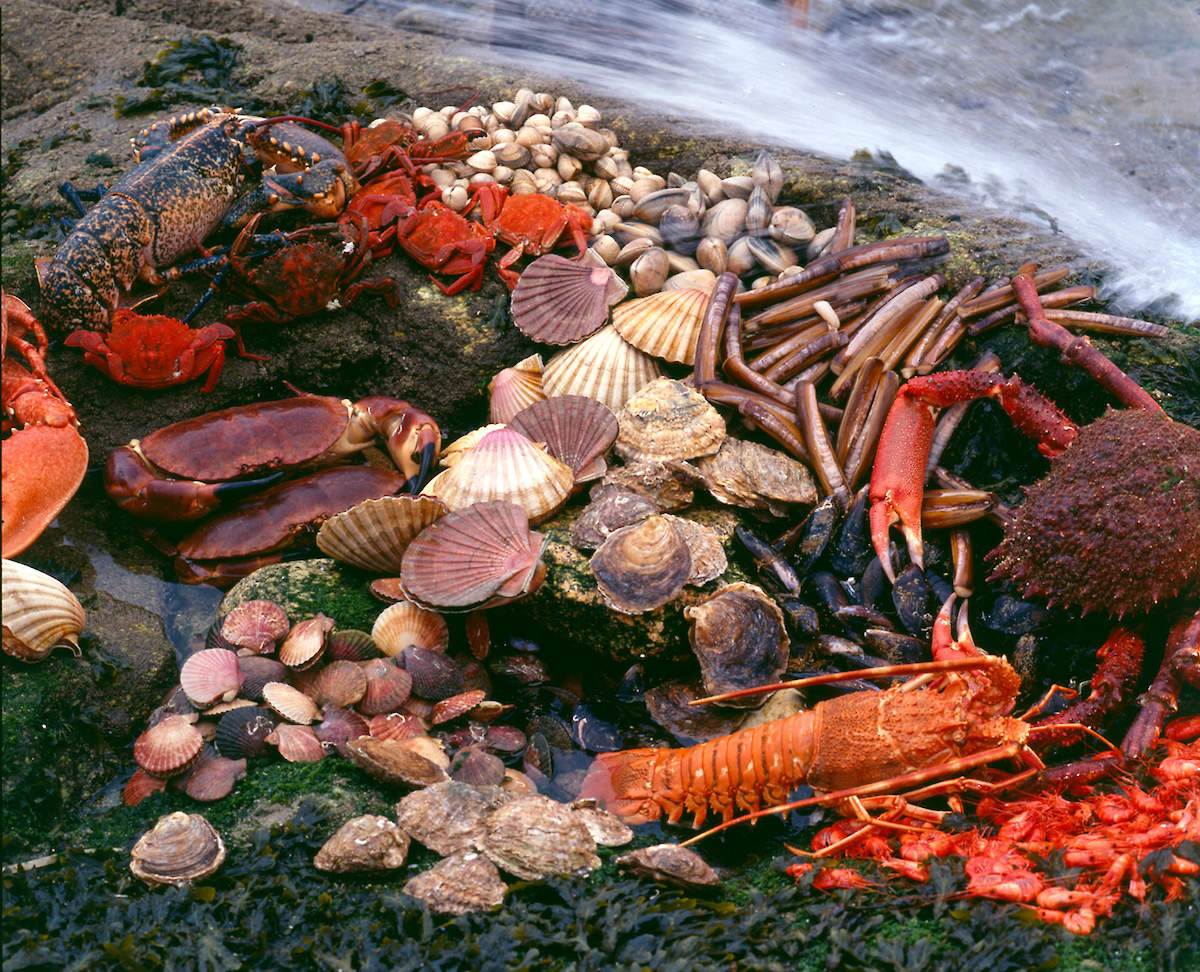 The exotic food of Galicia
Galicia, the region in the northwest of Spain whose capital is Santiago de Compostela, is well known throughout Spain and the world for its cuisine. The most important part of Galician gastronomy is the exquisite seafood itself. In Spain, we think that it's better to eat a simple dish made of a main high quality product in order to enjoy its genuine taste, rather than dress it up with lots of sauces and side dishes that hide the authentic flavor.
The variety of seafood in this region is astonishing, including octopus, prawns, mussels, oysters, razor clams, cockles and of course, the scallop, the symbol of the Camino de Santiago. The Atlantic Ocean waters that bathe Galicia are freezing cold, and its coasts are full of cliffs and rocks. Let's see some of the seafood specialties that can be found in Galicia:
Barnacles ("Percebes") are crustaceans that live on rocks, seawalls and piers. They are quite ugly, so it's hard for some foreigners to believe that they can be so delicious. But in fact they are a delicacy, and maybe the most precious seafood in all of Galicia.
Spanish crayfish ("Cigalas") are like small slim lobsters, with an orange-pink color. They're really tasty and can be served boiled or grilled. After eating them, especially after slurping its head, you are encouraged to lick your fingers.
The spider crab ("Centollo or Centolla" depending on whether it is a male or female) is the subject of an eternal debate about which gender has the tastiest meat. These big crabs with long legs and a succulent head can be eaten boiled or as part of other Spanish specialties like croquetas and empanada.
Galician scallops ("Zamburiñas") are a sort of scallop with and orange-brown shell. They are small but with a concentrated salty flavor, and can be enjoyed boiled, grilled, in the oven, gratin, etc.
Spanish lobster ("Bogabante") it's like the American lobster but sort of blue color. Its meat is delicious and it's very common to find it in a seafood rice dish accompanied with white wine.
¡Buen provecho!
Did you like this article? Share it with your friends:
---