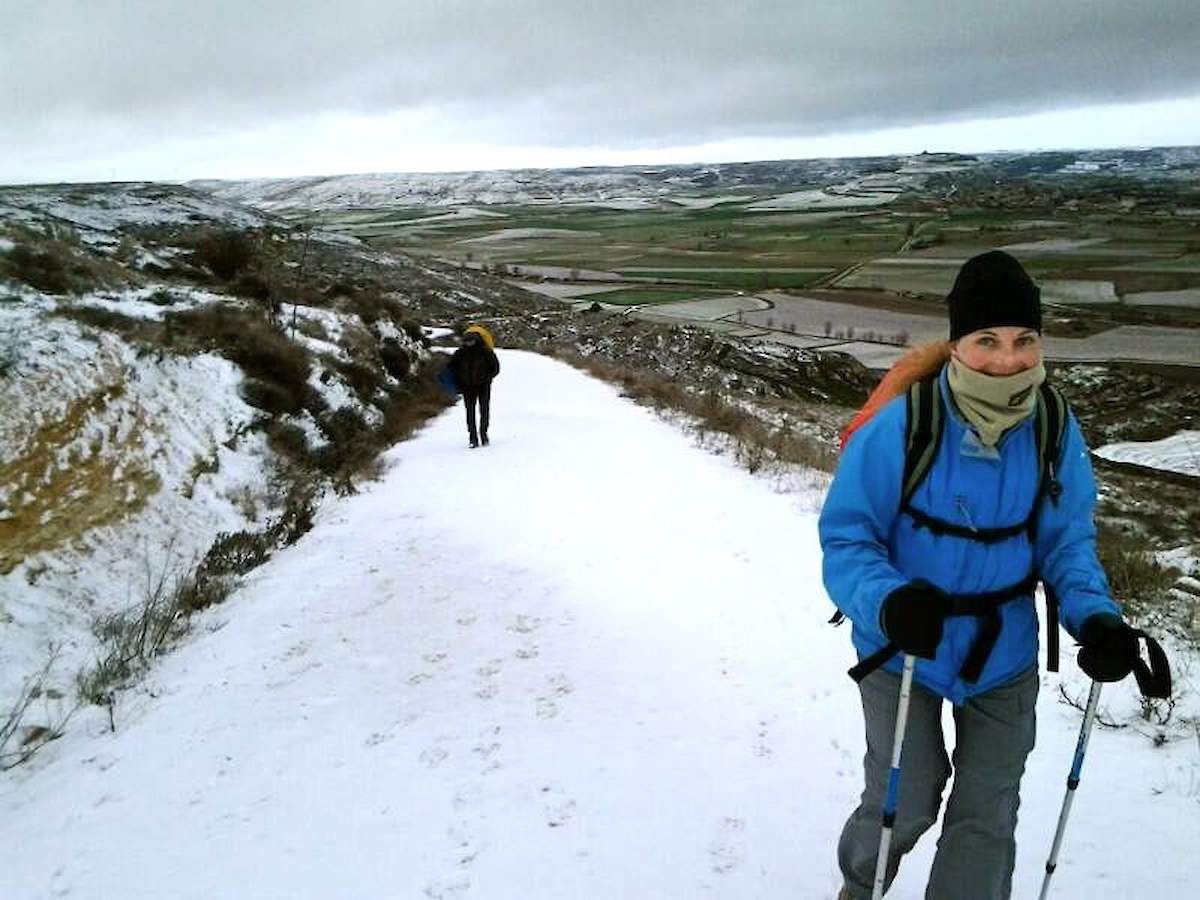 The winter Camino
Walking the Camino de Santiago always requires an effort, depending on a pilgrim's physical condition and the kind of Camino experience you are seeking. Some pilgrims walk the Camino starting in France and others in the Galicia region, some pilgrims walk and some ride a bike, some pilgrims sleep in hostels and some in hotels. No matter how you walk your Camino, it is a great experience for your mind and body.
But for those seeking an added degree of difficulty and adventure, you can walk in winter. The cold, rain and snow are very common in this season, so it makes the Camino quite hard. On the other hand, there are many fewer pilgrims on the path during winter, and those who can deal with adverse weather conditions find it very interesting to walk during winter because of its solitude and tranquility.
To avoid the toughest stages of the route when walking through the mountains of Leon and Lugo, there is an alternative route called the Winter Camino. This path has been used by pilgrims since the Middle Ages to avoid walking deep into the mountains. Of course it leaves behind one of the highlights if the Camino, the "Alto de O Cebreiro¨, because it has snow very often.
The Winter Camino begins in the region of El Bierzo, whose capital is Ponferrada. It continues through the villages of Borrenes, Carucedo or Priaranza following the river Sil. This trail crosses some exceptional natural and beautiful sites, where pilgrims can find the tranquility they are looking for.
Although there are fewer shelters on the main road, pilgrims can find accommodation in places like Quiroga or Vilamartín. Many lodges close during the winter months, but because the influx of people is much lower, lodging is usually not a problem.
We had two pilgrims walk the Camino in early December this year and had a wonderful time. We can provide all the usual accommodations and support if you want to give the Winter Camino a try as a customized tour!
Did you like this article? Share it with your friends:
---