Walking alone, together, on the Way of St. James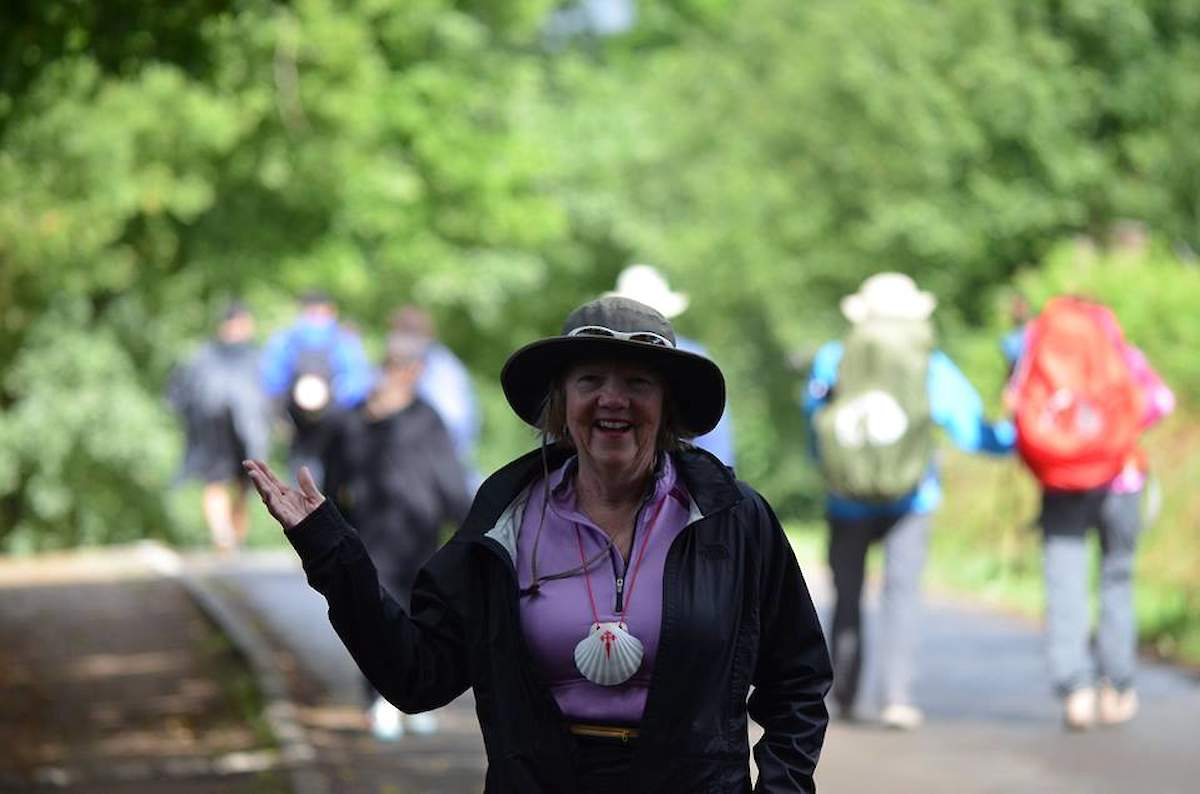 Walking alone, together, on the Way of St. James
Juan Carlos and I have been walking the Camino de Santiago for 20 years together –long before we formed Authentic Journeys and started inviting others to join us on our walk. Over the years, I described the way we walked as "walking alone, together". Some days we walked side-by-side and chatted. But many days, one of us was 10 to 20 yards ahead, walking alone.
This concept of "walking alone, together" is an integral part of our tours. In general, our tour participants eat together and sleep at the same hotels, but they do not always walk together. We have had mother/daughter pairs and couples, and even they do not always walk together each day. And we have had many women traveling alone because they feel safe knowing that someone is looking after them, but they want to have some alone time and independence.
The truth is that the Camino invites you to walk alone sometimes, and I think that is why many people come to the Camino without a travel companion. Whether you walk to think, or not to think and just "be", is really up to each individual. When you are walking alone, it is very easy to strike up a conversation with passing pilgrims from all over the world – it is always a nice way to share your experience and learn from others' journeys. It is equally easy to just say "Buen Camino" to your fellow travelers and remain at peace in your thoughts, walking on your own.
Our tours are an ideal way to travel alone, particularly for women. It can be intimidating to fly to a foreign country, take a bus to a rural town, and walk alone in the country every day – hoping that you will have the energy to make it to your intended destination and that you don't twist an ankle. We understand that. So all our pilgrims should feel 100% comfortable that they can find personal space and time for themselves along the journey, and participate in the more social events as they desire. You will have transportation if you are tired or the weather turns, and you will always be safe and accounted for. We haven't lost anyone yet!
In addition to walking the Camino with us –or if you have already walked with us– check out the Women's Travel Alliance sponsored by Peace Frogs Travel/Outfitters to explore other exciting trips geared for women traveling on their own. Peace Frogs formed the alliance to bring together women who love to travel and to meet new friends/travel companions. They are based in Charlottesville, VA but are happy to include women from all over in their discussions and trips. Email [email protected] or call 434-977-1415 if you would like to join their Facebook group or learn more. We are thrilled to be collaborating with them on a Travel Alliance Camino trip in May 2017. It is a perfect match!
Whether you want to travel alone or with friends, the Camino is a beautiful place to walk alone, or together, or both!
Did you like this article? Share it with your friends:
---