Women on the Way: Then and now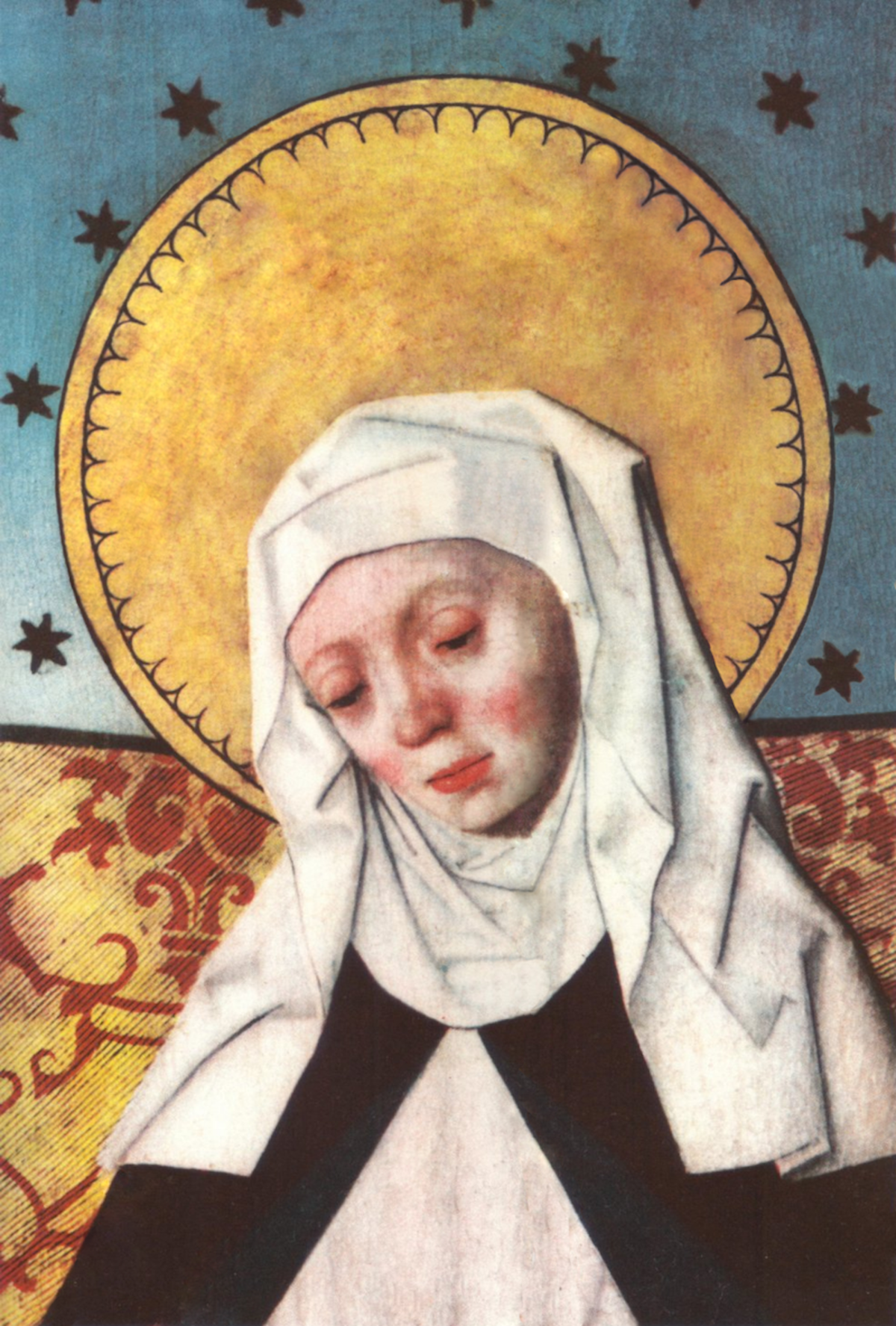 Women on the Way: Then and now
In 2018, 164,836 women traveled the Camino de Santiago. In fact, there were more female pilgrims (50.35%) on the road than men. At Duperier's Authentic Journeys we have lots of women on our tours who come alone, looking for safety, support, and a lovely group of people to walk with. They follow a tradition stretching back to medieval times, when women traveled to Santiago de Compostela, usually by horse rather than on foot. We spoke to Dr. Anne E. Bailey of the Faculty of History, University of Oxford about the history of female pilgrims on the Camino.
How did you become interested in the idea of pilgrimages and the Camino de Santiago in particular?
My interest in pilgrimage grew out of my love of long-distance walking and independent travel, as well as my fascination with different religious cultures. Returning to academic study after a break, I applied my interests to my period of research – the Middle Ages – and wrote my doctoral thesis on female pilgrimage in 12th-century England. I've since gone on to research pilgrimage in contemporary culture, and now combine medieval and modern pilgrimage in courses I teach at Oxford University's Department for Continuing Education.
As a medievalist, the pilgrimage to St. James's shrine at Santiago has been on my radar for a while – it was, after all, the third most important Christian pilgrimage destination after Jerusalem and Rome! Today, the pilgrimage's rise in popularity is just as meteoric as it was in the Middle Ages when its fame was initiated by the discovery of a long-lost saint. In the 21st century, St. James has been 'discovered' once again by a new generation, and the medieval pilgrimage paths are being reanimated by pilgrims who have very different worldviews from their medieval counterparts. For anyone with an interest in pilgrimage, it's impossible not be intrigued by the modern Camino!
Do women have a special place within the history of the Camino de Santiago?
In the Middle Ages women were enthusiastic 'users' of local healing shrines, and today women far outnumber men at Roman Catholic pilgrimage sites such as Lourdes. However, in the Middle Ages St. James's shrine was a little different. Renowned for attracting pilgrims looking for redemption rather than medical cures, the pilgrimage seems to have been particularly popular with soldiers, crusaders, and penitents. Nonetheless, female pilgrims do come to light now and again, the earliest recorded being royal women from the Iberian peninsula in the 9th and 10th centuries. By the 12th century, more ordinary women are recorded and examples include two from England. One of these women, named Eda, reportedly completed the return trip from Durham no less than twice. The second, a noblewoman, left the north of England for Santiago with her son but only made it as far as the south coast before becoming unwell and returning home. These examples show just how far women traveled on pilgrimage in the Middle Ages, as well as being a reminder that not all pilgrims managed to complete their journeys.
What kind of women traveled the Camino in medieval times?
Many different kinds of women traveled to Santiago in the Middle Ages, some wealthy and others poor. Among the wealthy are Bridget of Sweden and the King of Portugal's widow, Elizabeth. Both women set out from their respective countries in the early 14th century. Bridget traveled with her husband and an entourage which included her confessor, while Elizabeth of Portugal rode in a wagon but walked the last mile on foot.
A very different kind of pilgrim can be found in the famous 'Codex Calixtinus' manuscript (otherwise known as 'The Book of St. James'), a collection of texts about the pilgrimage compiled at Santiago in the 12th century. One of the texts relates the story of three soldiers riding to Santiago who pass a woman traveling on foot and alone. She's struggling to carry a small bag containing the necessities for her journey and begs the soldiers, in the name of St. James, to help her. One of the soldiers obligingly carries her bag and accompanies her to Santiago. The story carries the timeless Christian message that the better off should help the weak and disadvantaged and may nudge closer to moral fable than to factual truth. Nonetheless, it does suggest that a wide social range of travelers might be expected on the Camino and that the footsore woman is a type of pilgrim readers of the story would well recognize.
Did children travel on the Camino in medieval times?
Families often traveled on pilgrimage in the Middle Ages, particularly to healing shrines when the health of a child was at stake. One family group appears in the 'Codex Calixtinus': a husband, wife and two small children who, intent on escaping a plague in Poitiers, go by horse to St. James's shrine. It's not an entirely happy story: the wife dies in Pamplona, an evil innkeeper steals the family's possessions including their horse, and the husband is forced to carry his children the rest of the way to Santiago. However, the Camino 'provides' in the form of a mysterious pilgrim who lends the man a donkey. The pilgrim, of course, turns out to be St. James who allows the father to keep the donkey for the return journey and punishes the wicked innkeeper with an ignominious death. Although the children only appear as incidental detail, their presence gives the story added emotional depth and an idea of how family tragedies could take shape around the practice of pilgrimage in the Middle Ages.
Which female pilgrims in history do you admire most?
My favorite female pilgrim in the Middle Ages has to be the 15th-century Norfolk housewife and mother of 14, Margery Kempe. Margery was a pious pilgrimage fanatic who recorded her journeys to the Holy Land and Europe in her autobiography, 'The Book of Margery Kempe'. Although Margery tells us very little about her visit to Santiago (she went by ship from Bristol to the Spanish coast and traveled along what is now known as the Camino Inglés, or English Way), her book does give us a fascinating insight into one woman's pilgrimage experience in the late Middle Ages. Leaving her husband and children at home, Margery set out on her overseas journeys with just one maid. She often found herself in debt, frequently survived by begging, sometimes slept rough and repeatedly fell out with her pilgrim companions. She did, however, manage to visit the top three Christian pilgrimage destinations – Jerusalem, Rome, and Santiago – along with a host of other famous medieval shrines such as Aachen, Wilsnack, and Cologne.
Was it particularly dangerous for women to travel the Camino in medieval times? Would they have been accompanied?
In general terms, long-distance pilgrimage was potentially a dangerous undertaking for anyone in the Middle Ages, and the texts in the 'Codex Calixtinus' relate harrowing tales of pilgrims who succumb to illness and exhaustion or become victims of fraud, banditry, and theft. Men as well as women traveled in pilgrim bands to reduce some of these risks.
Women weren't viewed as physically weak in the Middle Ages (this was a Victorian invention). However, they were seen by their contemporaries as sexually vulnerable, and Margery Kempe was so terrified of sexual assault that she even paid maids to stay in her room with her for protection. One of the main problems for female pilgrims in the Middle Ages was the negative attitude held towards women who left the domestic sphere to travel in public. Margery was often the target of sexist abuse such the taunt from one man that she should 'go and spin and card as other women do'. The effort that Margery put into finding traveling companions for the different stages of her overseas pilgrimages underscores just how important it was for women to conform to social convention in the Middle Ages.
Can you recommend any texts for people to read about the Camino de Santiago past and present, and why?
Modern English translations of three of the texts from the 'Codex Calixtinus' can found in 'The Miracles of St. James', edited by Thomas Coffey, Linda Kay Davidson, Maryjane Dunn. However, Camino enthusiasts might be more interested in a third 'Codex Calixtinus' text, 'The Pilgrim's Guide to Santiago de Compostela', translated by William Melczer, which provides 12th-century travel advice for pilgrims journeying along what is now the Camino Frances. For medieval female pilgrims, I would recommend 'Women and Pilgrimage in Medieval Galicia', edited by Carlos Andrés González-Paz. As for the modern Camino, one of the best non-fiction books is Nancy Frey's 'Pilgrim Stories: On and Off the Road to Santiago'. Based on the author's research carried out while on the pilgrimage, it perfectly captures the modern pilgrim's experience and should strike a chord with anyone who has recently walked the Camino. Although aimed at an academic readership, 'The Camino de Santiago in the 21st Century', is an accessible and informative collection of essays which provides interesting insight into some of the historical, political, social and cultural aspects of the Camino. It's an essential read for anyone wishing to understand the pilgrimage in its wider contexts.
Have you walked the Camino de Santiago or any other pilgrimage routes?
I walked the Camino Francés (French Way) in April and May in 2019 starting at Saint-Jean-Pied-de-Port. I found the Camino a rewarding and memorable experience, and a lovely way to take time out and meet people from around the world. Although some of the weather conditions were occasionally challenging (for example, blizzards and fog on the Route de Napoleon!), for the most part I encountered few problems. The walking was relatively gentle, hostel accommodation was easy to find and the frequency of the yellow waymarks meant it was almost impossible to get lost.
As part of my research, I've taken part in a number of pilgrimages over the last few years, and have been struck by how the Camino's popularity has influenced the growth of pilgrimage walking trails in Europe. This year I participated in two 'new' pilgrimages in England – one from London to St. Albans (the St. Alban Pilgrim Way) and one from Dorchester on Thames to Oxford to commemorate St. Frideswide's feast day. Both were organized by Anglican cathedrals and, like the Camino, both finished at a saint's shrine.
How do you view modern-day pilgrims compared to those in medieval times in terms of their need to go on a pilgrimage?
Medieval pilgrims undertook pilgrimage as a religious practice, and most were motivated by the desire to be present in a special holy place – usually a church containing the enshrined body of a saint – where they felt that their prayers would be particularly effective. Many set off with the aim of petitioning a saint for healing, to ask for forgiveness for their sins, or to fulfil a vow. Pilgrims today have a much wider variety of motivations for going on pilgrimage. While many Roman Catholic and Orthodox Christians still visit religious shrines for traditional reasons, it's increasingly the case that modern pilgrims – and particularly those with no strong religious beliefs – have very different needs and incentives. For example, modern pilgrims tend to have less interest in saints, relics and shrines than their medieval counterparts and, as a consequence, put far more emphasis on the journey than on their destination. Another important difference is that modern pilgrims are usually motivated by 'secular' impulses such as a love of walking and the outdoors, and an interest in heritage and culture. Physical fitness, mental health, and emotional recuperation also figure prominently, particularly on the Camino, which has been coined a 'therapy route' by the writer Nancy Frey. Today's pilgrimages often reflect modern preoccupations such as concerns that our modern materialistic, consumerist and fast-paced lifestyle is stressful, unhealthy, and bad for the soul.
Publications by Dr. Anne Bailey can be found here. Anne tweets at @AnneEBailey1.
Did you like this article? Share it with your friends:
---