Your Camino Holiday Table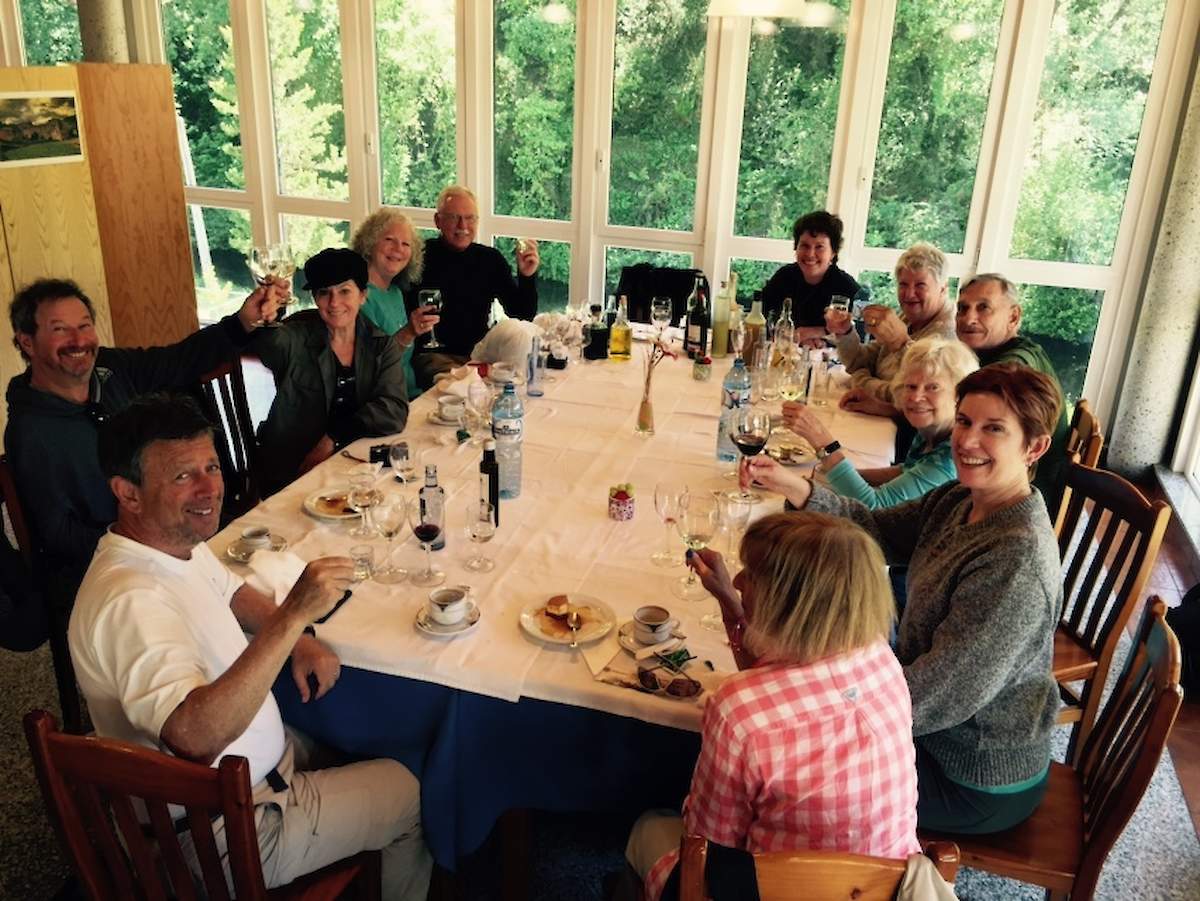 Your Camino Holiday Table
It's that time of year again folks, when we read stories about the most appropriate way to verbalize our wishes for a Merry Festive Happy Holiday Christmas period. The annual controversy got me thinking about how we as humans conduct ourselves on the Camino and then off it when we get back to ordinary life.
I recently had the pleasure of interviewing Justin Skeesuck and Patrick Gray. You may have read their book 'I'll Push You' or seen their movie of the same name. Justin has a progressive neuromuscular disease that has slowly taken away his ability to use his arms and legs. From each morning until night, Justin requires daily assistance in every aspect of life such as eating, getting dressed, bathing and even using the restroom. In 2012, Justin learned about the Camino de Santiago and he asked his lifelong friend, Patrick, what he thought about tackling the ancient pilgrimage. Patrick's response was simple and direct. He said, "I'll push you."
Their story is one of faith, friendship, love and something they said to me has stuck in my mind ever since I spoke to them. I asked them about how they 'take the Camino home with them' and they said that whenever they see someone eating alone, they invite them to eat at their table, just like they would at a pilgrim meal. One of the most consistent themes that my guests on Project Camino keep bringing up is how the Camino 'brings people closer together' and how it allows us to focus on what we all have in common as opposed to what we don't.
People from all faiths, cultures and backgrounds can sit down at a table together as strangers and yet find some common ground to pitch our collective tents of humanity on. Yet when we get home, it often seems like we look for anything that divides us and if we can't find it ourselves, our collective media are more than wiling to highlight it for us.
But when we are on the Camino we aren't looking for things we can disagree about. We look for the sometimes tiny crack in someone, that allows the light of humanity to come in. This helps illuminate the stuff that we have in common as pilgrims, whether it's family, food, sore feet, blisters or our shared disdain of early risers who rummage through plastic bags at 4am. Because at the end of the day, if we are true pilgrims, then we are pilgrims for life.
Whether we are on the Camino or not, the spirit and magic that we experience on The Way should illuminate our own perspective on the human race and allow us to focus on what is truly important. So during this holiday period, no matter who we invite to our table, please take time out to think about the ties that bind us, not the ones that we feel constrict us. Just like we would at a pilgrim meal.
Use your time wisely, as it's the most valuable thing we have and Happy Festivus for the Rest of Us!
PS- You can listen to my interview with Justin & Patrick from 'I'll Push You' here.
Did you like this article? Share it with your friends:
---