A city built for pilgrims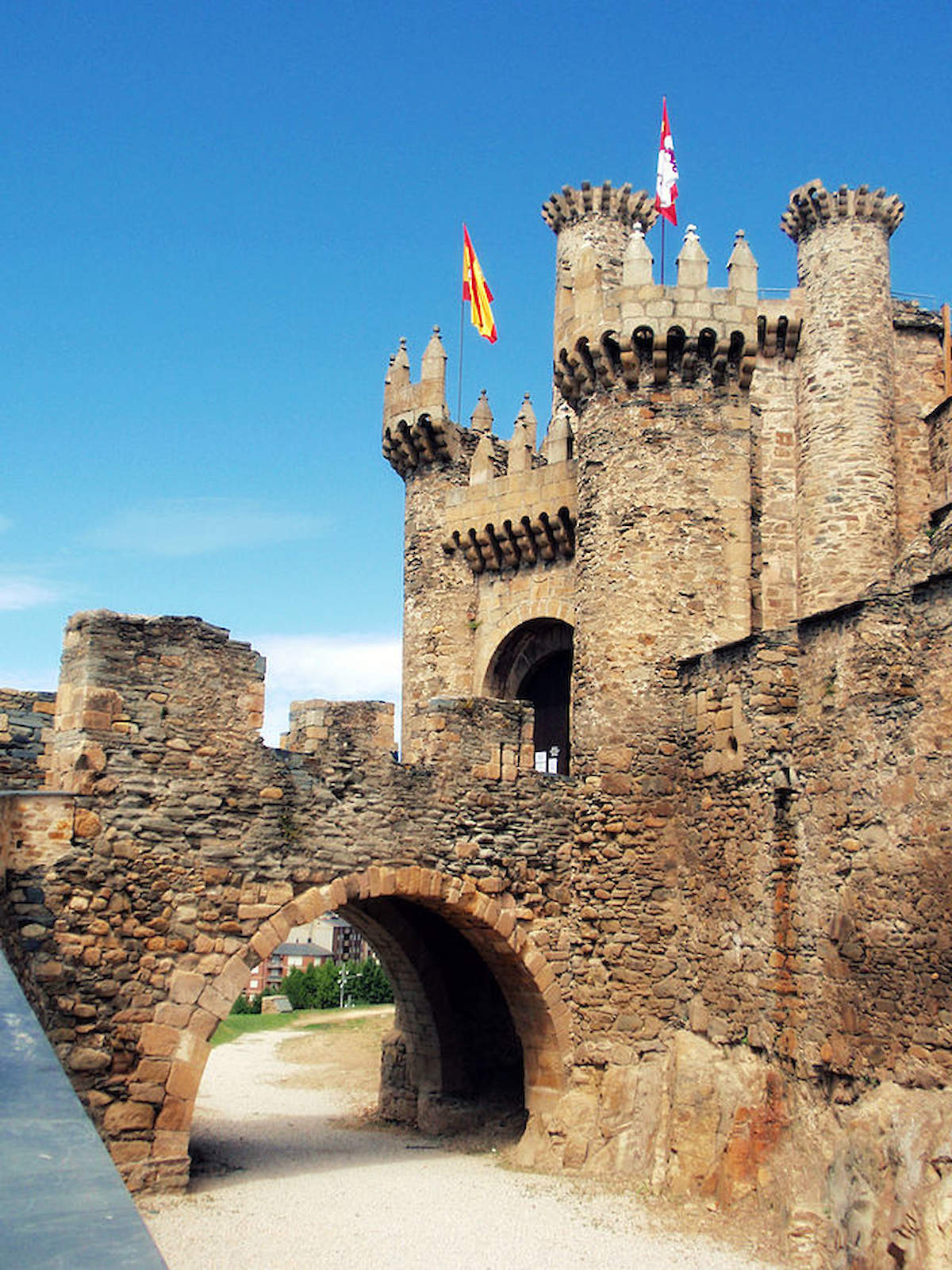 A city built for pilgrims
Ponferrada, the capital city of the El Bierzo region, moves us further along the Camino to Santiago. With a long history of industrial ups and downs, Ponferrada was once the largest mining center for gold and other metals and minerals during the Roman Empire as well as a thriving wine production hub. Sadly, a pest infestation destroyed the grape crop at the end of the 19th century, and after hundreds of years of successful mining, the industry collapsed in the mid-20th century.
Not to worry! The city got a huge makeover in the late 1990s with the re-establishment of wine production and several industrial firms. Today, the economy is based mainly on agriculture (fruit, especially grapes), wind power, slate mining, and tourism. The tourism industry has largely come about as a result of pilgrims walking along the Camino. In fact, the city is named after the iron reinforcements that were added to an ancient bridge over the Sil River that facilitates river crossing as pilgrims travel to Santiago (Latin pons "bridge" and ferrata "iron").
As mentioned on our stop along the virtual tour in León, a big attraction in the area is Las Médulas, an ancient Roman gold mining area and UNESCO World Heritage Site. Aside from ancient ruins and cultural sites, what would a beautiful Spanish town along the Camino be without an awe-inspiring castle? Castillo de los Templarios is a 16,000 square meter (172,222 square feet) Templar castle that was donated to the city in 1178 A.D. by Ferdinand II as a means to protect traveling pilgrims and the Knights Templar's Grand Master of Castille. In 1311 A.D., the property was confiscated but was finally incorporated into the Catholic Church in 1486 A.D. The beautiful ancient stone structure still stands out along the majestic countryside for centuries to come, keeping watch over the Camino.
Did you like this article? Share it with your friends:
---