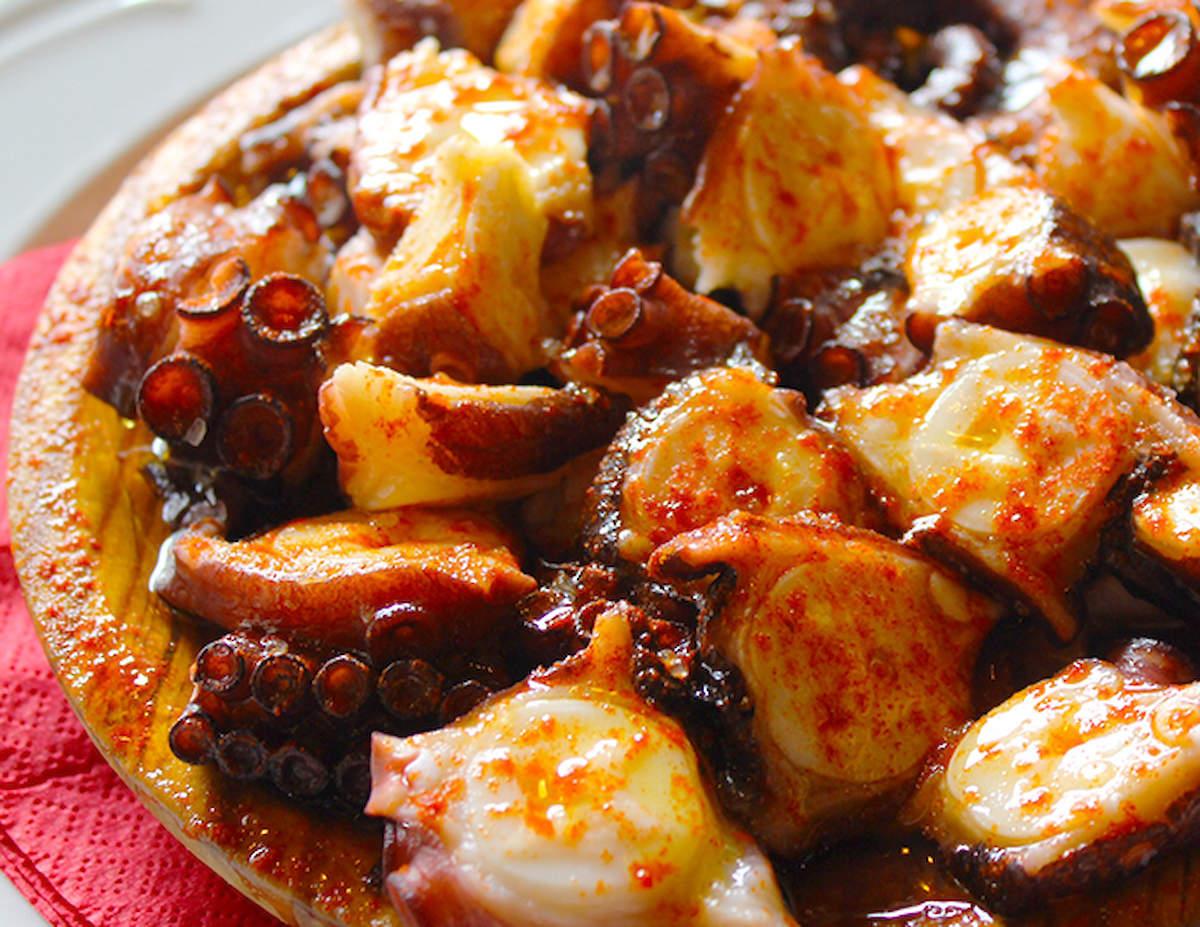 Cuisine of the Camino
Eating delicious Spanish cuisine is one of our favorite aspects of the Camino. Each region along the Way serves up a unique taste of Spain. On the next stop on our virtual tour of the Camino de Santiago, we visit Palas de Rei and Arzúa to experience their culinary gifts to pilgrims.
In Palas de Rei, we will have the honor of dining at A Parada das Bestas. The restaurant is attached to a nobility house where we'll stay for two nights during the May tour and offers a menu filled with delicious local food. Some of the items include fresh fruit, homemade blackberry jam, mushrooms, chestnuts, Ulloa cheese, and more (read more about delicious Spanish cheese).
Learn more about A Parada das Bestas and watch a video featuring Mario Batali's and Gwyneth Paltrow's visit to the restaurant.
When we walk from Palas de Rei to Arzua, we stop in Melide for lunch. Here we discover the restaurant Pulperia Garnacha, famous for its excellent pulpo or octopus. It is one of the most famous places in Spain to have octopus, which they boil in giant copper pots until it is perfectly tender. The traditional Spanish way to eat octopus is simply boiled with paprika sprinkled on top, and sometimes served with potatoes. Another dish to enjoy at the Pulperia are pimientos del padron, a special green pepper that is cooked to perfection. The peppers are normally mild, but every now and then, you get a surprise and find a spicy one in your plate.
Feeling hungry? Come fill your heart and your stomach with us in Spain this year!
Did you like this article? Share it with your friends:
---