Is a customized tour of the Camino de Santiago the best option for you?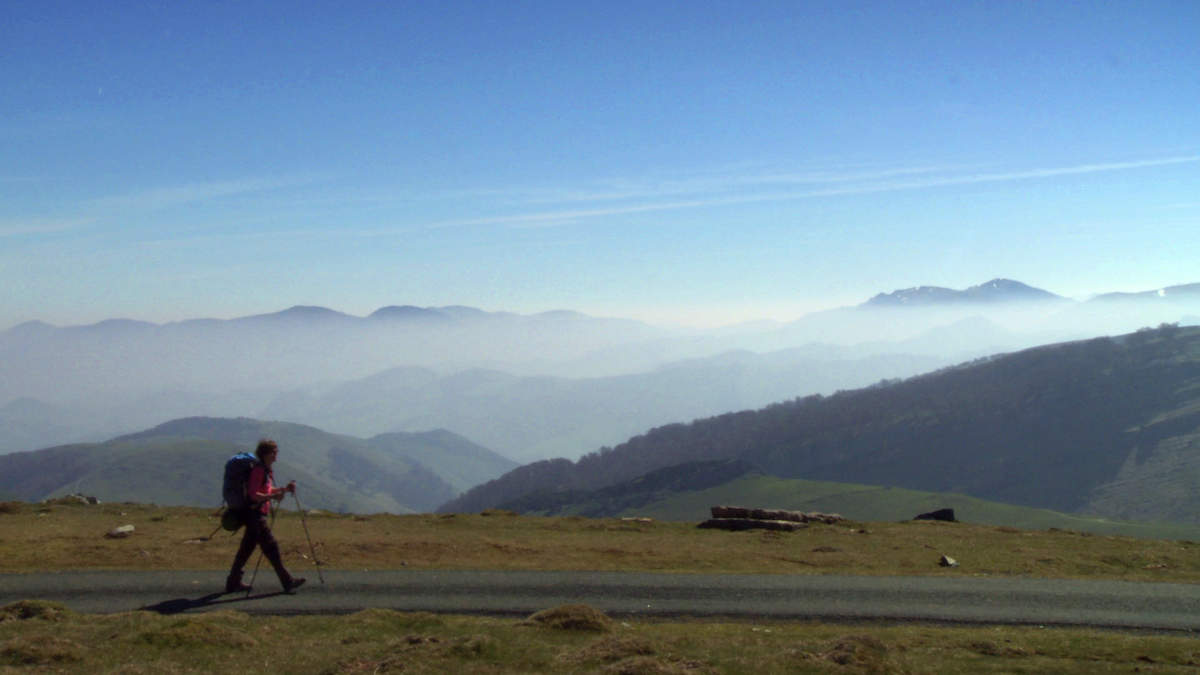 Is a customized tour of the Camino de Santiago the best option for you?
Every year, we have regularly scheduled tours of the French Way (Camino Frances) that you can sign up for. One tour goes from Roncesvalles to Burgos and the other from Leon to Santiago de Compostela. These tours allow you to experience the best of the Camino, joined by always lovely people from around the world who you will come to know during your journey.
For some, the scheduled dates, the miles per day, or the route are not what they had in mind. And for others, they prefer to walk as a family or as a group of friends or as business colleagues. For that reason, we offer customized tours of the French Way and other Camino routes, for any number of people, for any number of days, any time of year!
All of our customized tours are luxury tours – they include a support bus to transport you and your luggage to beautiful accommodations that are often several miles off the walking route. A guide is optional.
Two of the customized trips we are running this year are a great example of how you can craft your own Camino journey.
We are collaborating with Path North, a membership association for business owners, CEOs, and those in comparable positions of responsibility, to offer a members-only Camino tour in September. Path North recognizes that the very nature of modern leadership life tends to isolate and disconnect – and among the trips that they are offering their members in 2017 is a seven day Camino tour from Leon to Santiago, where members can reconnect with themselves, each other, and what they truly value. We can think of no better place than the Camino to foster the kinds of experiences and conversations that will help these leaders serve their employees and communities in a more thoughtful and present way.
Also in September/October, we are collaborating with Annie O'Neil on two customized tours. Annie was a producer and featured pilgrim in the film Six Ways to Santiago, and has released another film called Phil's Camino. She travels and lectures widely, and has decided to lead two tours with us, offering participants the chance to have meaningful conversations with her and each other, and meditation sessions each morning. In the October tour, she will also be joined by a Catholic priest. Contact us if you would like to participate on one of Annie's tours.
We are happy to work with you to design the Camino of your dreams!
Did you like this article? Share it with your friends:
---