My Camino: Louise Quigley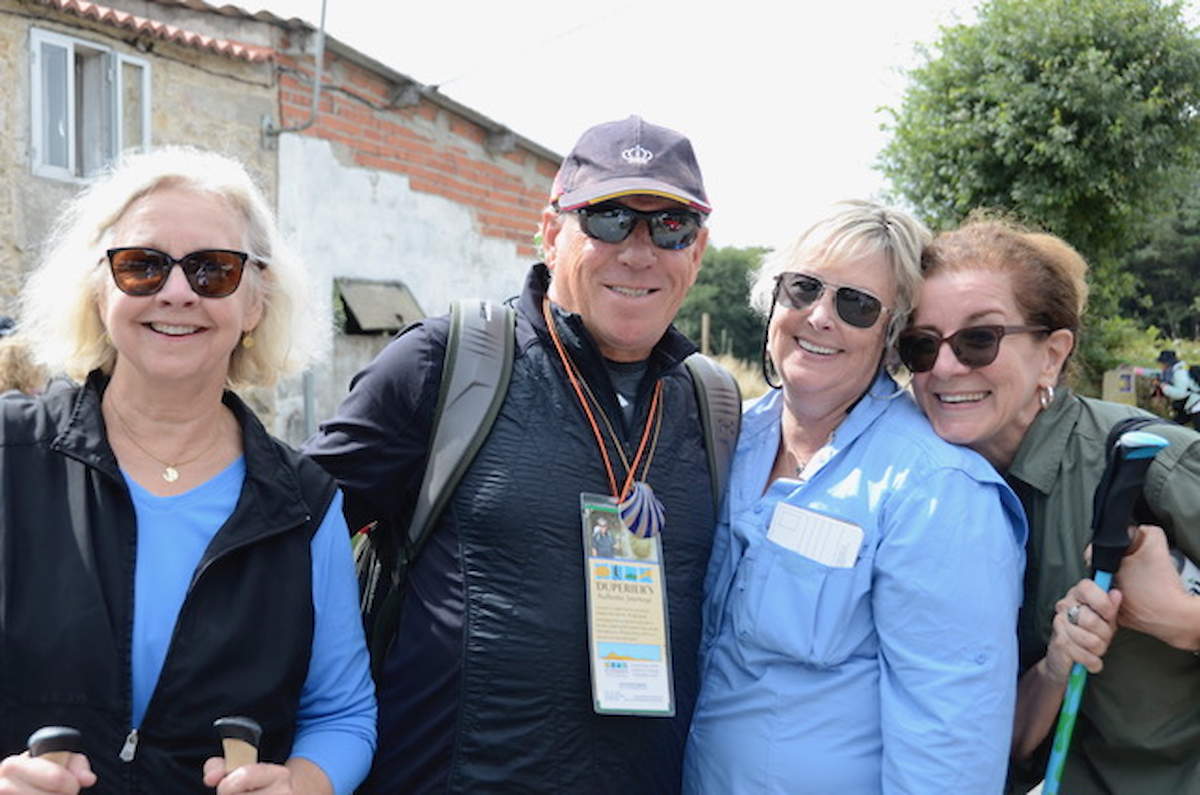 My Camino: Louise Quigley
Louise Quigley has kindly shared her thoughts on what it was like walking St. James Way with us.
Name of pilgrim: Louise Quigley
Age: 66
Occupation: Retired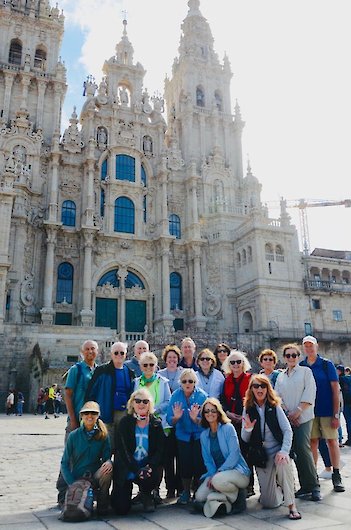 Section of Camino completed and when?
Léon to Santiago de Compostela, September 2019
Why did you decide to walk the Camino?
To walk with Juan Carlos Duperier and Patricia Schultz, and I wanted the quiet time to address the loss of my sister.
What was your highlight?
The best part of the trip was the comradeship of Juan Carlos, Laurie Duperier, and the entire group – I believe we'll be pilgrims for life! I loved the laughter and kindness of everyone!
Has the experience changed you in anyway?
The change for me was releasing the pain of losing my sister… knowing she was there with me… We all know Terry (a fellow pilgrim) helped to provide the great weather!
What was your best meal?
Every meal was phenomenal! Though I'm not a fan of calamari, I did enjoy some of it!
Why should someone walk with Duperier's Authentic Journeys?
Why use you — there are a million reasons.
You take care of everything. There are no worries for the pilgrims.
For a novice pilgrim having the van safety net was greatly appreciated. Love, love, love Javier (our bus driver).
You did all the research on which sections to walk.
Belen (osteopath/massage therapist/tour guide extraordinaire), ohhhhh I cannot thank her enough. She's an amazing lady. Kept me on the path that was good for me.
Finally, the specially planned itinerary is also why you. I will never forget this pilgrimage because of all of you.
Did you like this article? Share it with your friends:
---