What makes Duperier's Authentic Journeys unique?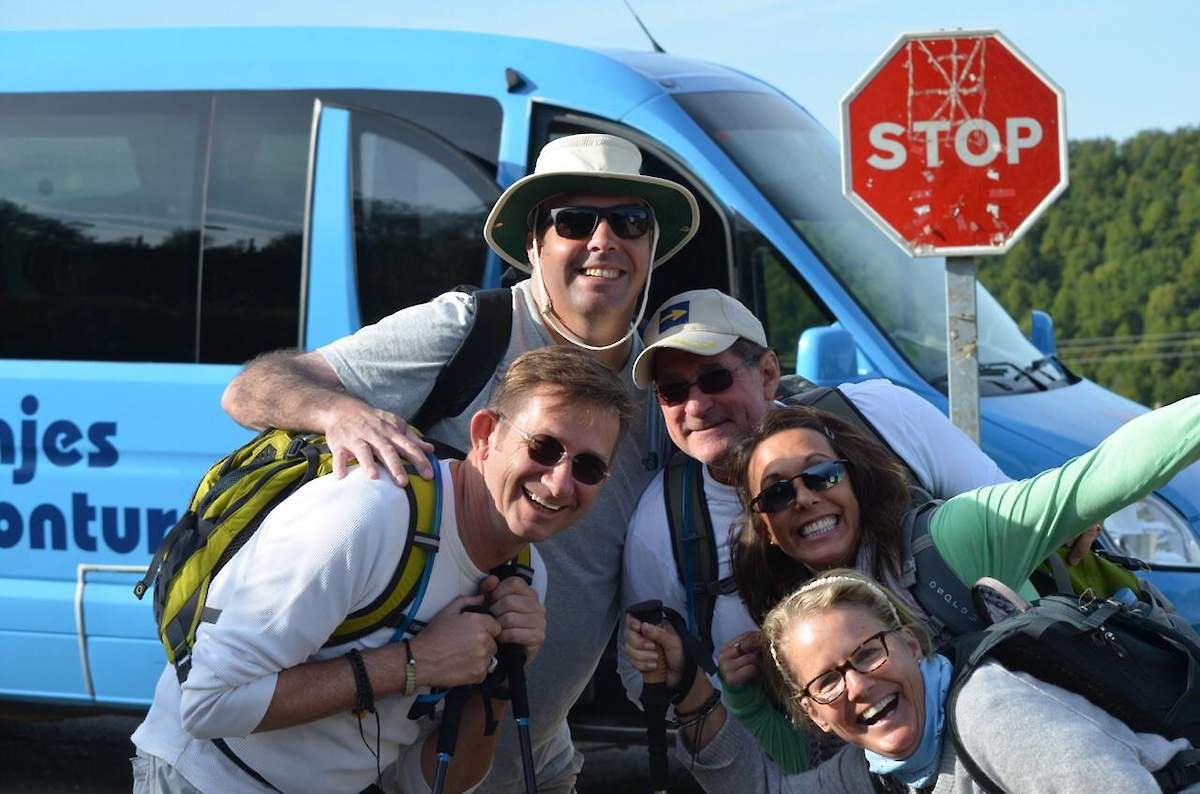 What makes Duperier's Authentic Journeys unique?
Although there are many ways to walk the Camino de Santiago, walking the Camino with Duperier's Authentic Journeys provides pilgrims with a tour experience unlike any other. With luxury accommodations and one-on-one service, we take care of everything for you–all you need to do is walk.
Each scheduled tour is organized and led by Juan Carlos Duperier personally, with English-speaking assistants who know the area and provide 24/7 support. Our assistants are Spaniards whom we have known for many years. Juan Carlos, who was raised in Madrid, lives in Maryland now and has been walking the Camino for 20 years. You get the best of both worlds!
As experienced travelers ourselves, we know what you expect from a high-end first class tour. For that reason, we meet you in Madrid and take care of all your transportation needs from the moment you land in Madrid until you depart from your Santiago hotel at the end of the trip. You do not have to get yourself to the Camino to start the tour. We are also the only company that provides you with an optional day and night in Madrid to relax and see the capital.
We expect that everyone who comes to the Camino has an individual preference or goal, and you are free to walk in the way that is best for you. Our job is to support you in every way on your personal journey. If that means more attention, we provide it. If it means more time to yourself, we respect that as well.
There is a minimum of 7 and a maximum of 16 travelers in any group, plus Juan Carlos and his assistants. The groups are small that we can pay attention to every detail of your trip. Since group size is limited, an early reservation is recommended.
During your walk, Juan Carlos and/or his assistants will be on the trail all day every day to be sure everything is going well. Also, at planned checkpoints along the way, our support van will make sure you have plenty of water and snacks if you need them. You can stop anywhere along the path to take a break, but the support van will be available at designated spots along the way. You will see the van several times a day.
From first class accommodations to delicious Spanish meals, our job is to take all the worry and planning out of your trip so that you can fully enjoy your walk through the Spanish countryside.
Learn more as you explore 10 reasons to walk the Camino de Santiago with us and plan your tour today!
Did you like this article? Share it with your friends:
---