A look back: 2017 Duperier's Authentic Journeys Camino de Santiago tours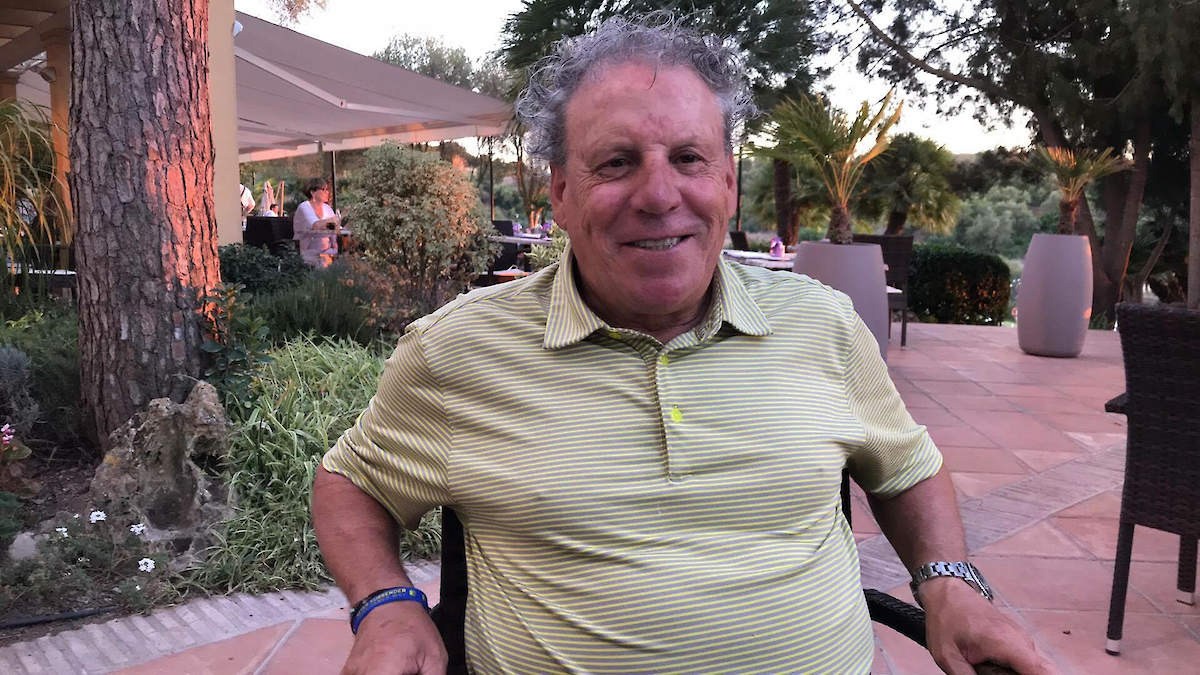 A look back: 2017 Duperier's Authentic Journeys Camino de Santiago tours
An Interview with Juan Carlos Duperier.
Once again this year, we've arrived to autumn with many good memories and new friends. How was this 2017 tour season?
The 2017 season was wonderful. All the tours were full and we had several customized tours as well, so we were able to meet many interesting people and made new extraordinary friends. We enjoyed the diversity of the groups with people coming from all over North America, Australia, and New Zealand.
This fall season will include several presentations of Duperier's Authentic Journey's (DAJ) Luxury Walking Tours on the West Coast, could you tell us a bit about them?
We are hosting presentations about our tours in Pebble Beach in Monterey County, California on November 4, in Oak View in Ventura County, California on November 5, and in San Rafael, in Marin County, California on November 11. If you have friends in the area who might be interested in learning more about our tours, please let us know and we can send you the details.
You launched the Roncesvalles to Burgos Tour this year. How did the pilgrims like this section of the path?
Everyone absolutely loved it. This section of the Camino de Santiago is different in many ways from the Leon to Santiago route. It has incredible vistas, as well as magnificent gastronomy and enology from the Navarra and La Rioja regions. One of my favorite new additions in this tour is Wine Celebration Day, where we visit and tour the Vivanco Winery and Vivanco wine museum.
This year has also been filled with various customized tours for professional organiations, groups of friends, etc. How do customized tours work for a group that is unable to make DAJ's set tour dates or a group that wants to travel with beloved ones, friends or colleagues?
We did have several customized tours for couples, friends and family groups. We also had a private trip for a group of executives and entrepreneurs who wanted to take some out to reflect and share experiences with each other. Customized tours are a fantastic way to experience the Camino, where you choose the dates that are feasible for your group to take part in a more intimate trip with family, friends or colleagues.
Traveling solo is more and more popular amongst women and men. Has DAJ had many solo pilgrims travel this year?
Yes, we did. On each tour, we had one or more solo pilgrims who loved the trip. They made new friends in the group and also had time for themselves.
The DAJ team has grown this year with new incorporations to the staff. How many people make up the DAJ team now?
We are 10 full and part time staff at this point. We have individuals dedicated to the web site, communications, and our great new pilgrim "concierge" Lisa Foradori. Lisa will be shepherding pilgrims through the process of registration and preparing to go to Spain. Once in Spain, some combination of Juan Carlos, Laurie, Julio, Fernando, German and Belen will be at their service.
Could you give us a sneak peek into 2018 DAJ news?
We're excited to incorporate one more tour during the 2018 season, making seven regularly scheduled tours total instead of six. We have two customized tours on the books and are happy to plan more! We piloted a customized Andalusian golf tour last October, so if any golfers out there are interested in seeing a differint part of Spain and golfing in 2018, let us know.
Did you like this article? Share it with your friends:
---